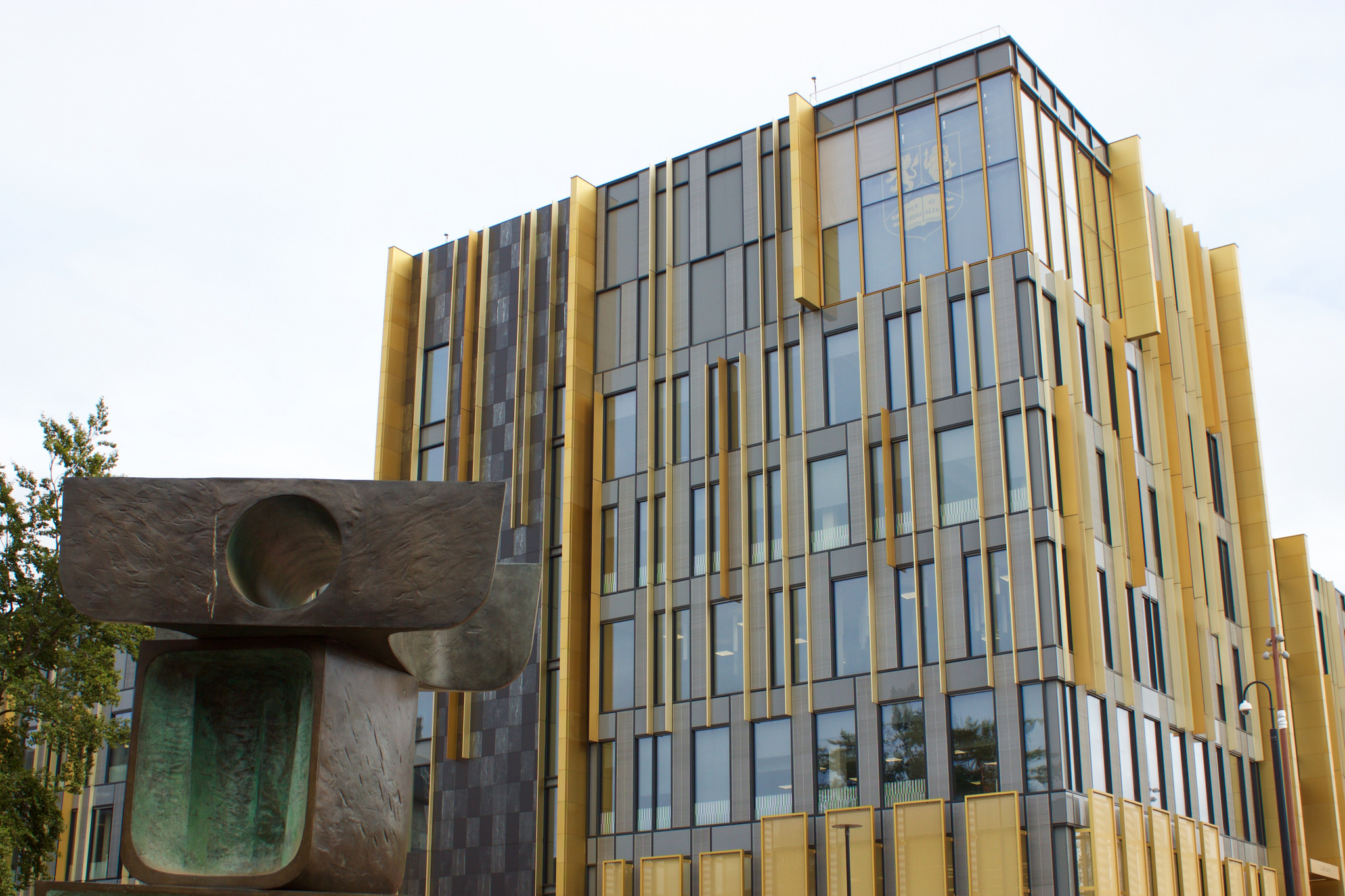 UoB's Library has started handing out blankets to students amidst the cold weather
Following sub-zero temperatures in Birmingham, the University's Main Library are lending blankets for those studying in campus' largest study space.
Baskets of blankets on the ground, first, second and third floor are there for students to help themselves to as and when they wish, as long as they are returned after their use.
A final year student who studies French and Spanish, said 'I do actually like this idea. The library is pretty cold and this will save me taking extra layers of clothing to wear when I go to the library for a long period of time.'
Another student, who does Medieval and Ancient History said: 'I like it but why can't the University just turn the heating up?'
The University states on the Intranet that: 'Even when the heating is on full in the Main Library, there's still spots that are cold.' Furthermore, 'sitting still for long periods to study' can also make us colder, especially with freezing fog and snow forecast.
The initiative is being run by the University of Birmingham's Library Services, though Guild President Reece Patrick Roberts posted on Fab N Fresh on the 31st January about the new initiative. He urged the students to take an extra layer to 'get you through the beast from the east 2.0' while 'dissertation deadlines [are] looming.'
Roberts also told Redbrick that: 'The library team have always been quick to respond to student feedback and the blankets are just another example', continuing that 'it would be great to see these blankets, once the months get warmer and there are no need for them, to be donated to the homeless in our community (as raised by one of our students).'
Responses to Roberts' post on the Facebook group predominantly expressed excitement at the offer of blankets during an all-nighter or a study session in the colder months.