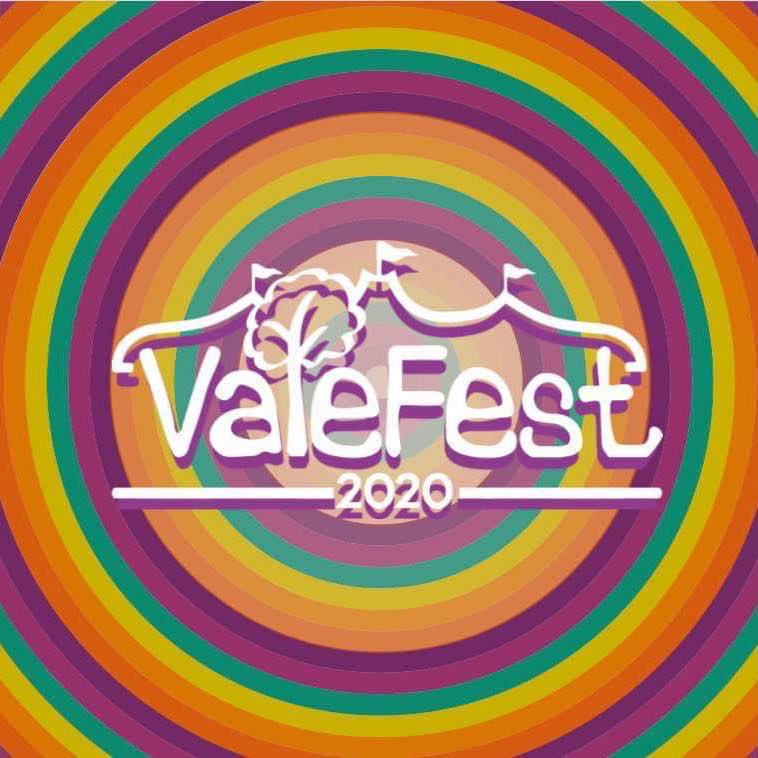 Redbrick's Katie Norris gets us excited for ValeFest Goes Virtual on June 6th by discussing the work of the society and talking to some of the artists about how they've been preparing
A quintessential part of UoB student life is the festival that bookmarks the end of exams; ValeFest. From the students that put it together to the up-and-coming Birmingham artists that perform, the festival is a platform to showcase local talent. Following the announcement in March that ValeFest was to be cancelled due to COVID-19, it seemed that UoB students would no longer be able to sink their teeth into its diverse line-up and epic headliners. But that wasn't enough to deter the committee from delivering what earns Valefest the title of Europe's largest student-run charity festival; instead they're expanding their repertoire to include the title of Europe's largest student-run virtual charity festival. On June 6th at 12 pm the Valefest Facebook page will be kicking off the stream of the full event, allowing students to tune in to an exciting virtual party to celebrate the end of the university year.
One thing that the festival always manages to excel on is its line-up, previously having Fickle Friends and The Hunna as headliners. Going virtual hasn't affected this, and an array of diverse acts and genres await viewers on June 6th. As lockdown has meant that many of these bands are split up by miles of distance, it has been quite a task for artists to prepare for remote performances that overcome this distance. Luckily for Rainy Day Woman, a much-loved Valefest regular, the duo live together and so can practise as normal during these times, picking up their instruments to develop their relaxed folk music. One band that is overcoming the distance is DAME, an electronic indie-pop band, who are endeavouring to keep their performance as close to their live show as possible. To keep their atmospheric verses and playful electronic sound, guitarist Jake Parsons learned to use both Logic and Premiere Pro to produce a slick video that encapsulates the band's passionate performance. Despite the slightly different festival practise, Parsons told Redbrick that it was 'super enjoyable' and that DAME will be re-creating their dreamy riffs in a performance created by 'four people remotely recording separate audio and video spliced together into the (hopefully) slick zoom-esque package [we'll] see on the day.'
Up-and-coming indie rock band FLARES will also be using a similar format to overcome the distance and put on their usual energetic display. The Creature Appeal, an eclectic band that draws on a gritty, big-city sound, and who gained 7.8k Spotify streams in 2019 will be streaming a performance of their innovative music to Valefest. Another highly anticipated act is self-proclaimed 'saucy band' Sriracha People, who are already familiar with performing during the lockdown, having done virtual events for places such as The Sunflower Lounge. However, they're upping the ante for Valefest; where these performances have been their singer Katy doing a stripped-back set with key player Harry, everyone is getting involved for the 6th. Since Valefest last year, their first ever show, this performance will display the development of the band, and almost certainly some spicy tunes.
Argle Bargle, a jazz-pop ensemble that formed on the local ground of Selly Oak but have since delighted audiences countrywide, are also to be expected. This nine-piece fusion of genres will be showcasing some live videos recorded at a studio in Kent and told Redbrick that alongside this, 'a few of us will be chatting about that process' too, giving an extra dimension of insight into their sound. A couple of artists are even using the difficulties of lockdown to put on a slightly different performance than expected. Harico, a UoB student indie-pop collective, will have Alex (singer, guitarist) with a backing track playing some of the other band members' parts to display the band's unique sound.
Midge, who usually plays with a full band, will be stripping back her songs for a more acoustic sound. She told Redbrick that although she will be missing the stage, 'it's also nice to play songs acoustic and on my own sometimes as that's how they originally were when I wrote them.' With this lyrical performance, Midge will be playing two original songs, and a returning cover performed at ValeFest last year. Jack Frohlich will also be missing the live aspect of performance, stating that he will be 'digging deep and finding that energy within the music you're playing,' producing a meaningful performance with his unique jazz funk-inspired chord progressions. LEV, a DJ who will be forming part of the ValeFest virtual dance tent, will be using this as an opportunity to push the boat out with the tracks she will be playing, taking more creative risks which, given her talent, are likely to pay off. The full lineup can be found on Valefest's Facebook page in their pinned posts, and should make for an exciting diversity of viewing on the day.
Over the past 15 years, ValeFest has raised over £200,000 for a plethora of incredible charities, supporting a range of causes including mental health, homelessness, and cancer research to name a few. This year is no exception, and the festival plans to raise as much money as possible for this year's charities: RSVP and Just Like Us. RSVP supports survivors of sexual violence and abuse, and has continued to do so whilst adjusting to working remotely. Just Like Us, an LGBT+ charity for young people, are equally keeping up their support online. The committee has chosen these charities conscious of their relevance during the pandemic as, tragically, these groups are extra vulnerable throughout the current lockdown situation. By encouraging viewers to 'donate the price of a festival pint' and selling charity t-shirts, Valefest is adapting all parts of the festival to its new virtual format, including its amazing charity contributions.
---
Some music reviews to whet your appetite:
Album Review: Car Seat Headrest – Making A Door Less Open
Single Review: Khruangbin – Time (You and I)
Single Review: Florence and the Machine – Light of Love
Album Review: Charli XCX – how i'm feeling now