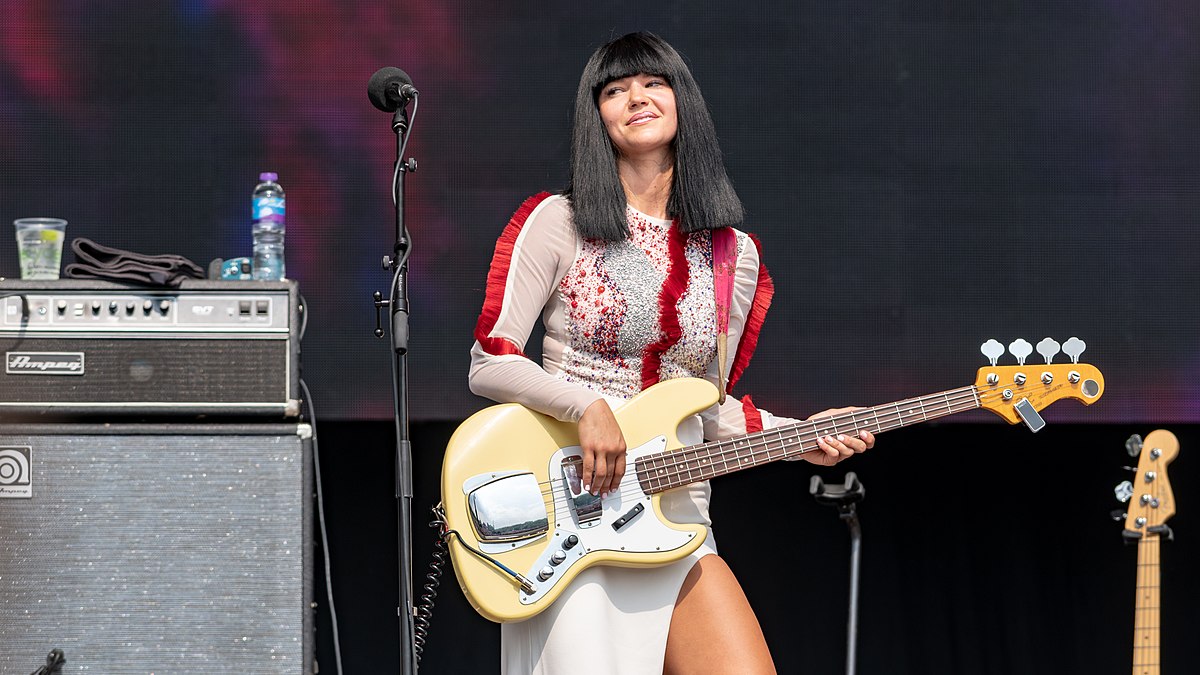 The new single from Khruangbin deviates from their traditional psychedelic sound to tune into a funkier frequency, Digital Editor Holly Pittaway writes
Texan musical trio, Khruangbin, made up of Laura Lee, Mark Speer, and Donald Ray Johnson Jr., have a reputation for their soulful psychedelic sound, a style that emerges from the three musicians' different backgrounds. Their recent single, 'Time (You and I)', which will feature on their upcoming album 'Mordechai', however, takes a turn from psychedelia towards a funkier frequency, reminiscent of noughties disco tunes. Having discovered Khruangbin through their beautiful instrumental piece, 'Cómo Te Quiero', a moving meditation on grief and loss, 'Time (You and I)' is markedly different in tone, while still focussing on some similar themes. 
With this being one of few songs where vocals are featured (this time from Laura Lee) they definitely aren't as clean as they could be, though with time the band is sure to become more confident and experienced with singing. The main lyrics which rarely deviate throughout are, 'That's life / If we had more time / We could live forever / Just you and I / We could be together', words that resonate more deeply given the current situation when it seems we all have endless amounts of time, though being together is often an impossibility. The lyrics also incorporate different languages, reflective of the band's multi-cultural origins, with Spanish, French, Thai, Serbian, Japanese, Hungarian and more phrases heard throughout.
Given the catchy lyrics, I would have expected to hear this song played in a club, with dozens of drunk millenials singing along, though given the pandemic that we currently find ourselves in that's a highly unlikely scenario. But there's no reason why Khruangbin can't perk up your lonesome lockdown days, so if you fancy a solo boogie that'll take you back to the noughties, give 'Time (You and I)' a listen. 
'Time (You and I) is available now via Dead Oceans Inc.
---
Looking for more new music?
Single Review: Bon Iver- PDLIF
Album Review: Tom Misch & Yussef Dayes – What Kinda Music
Album Review: Rina Sawayama – SAWAYAMA
Album Review: The 1975 – Notes On A Conditional Form