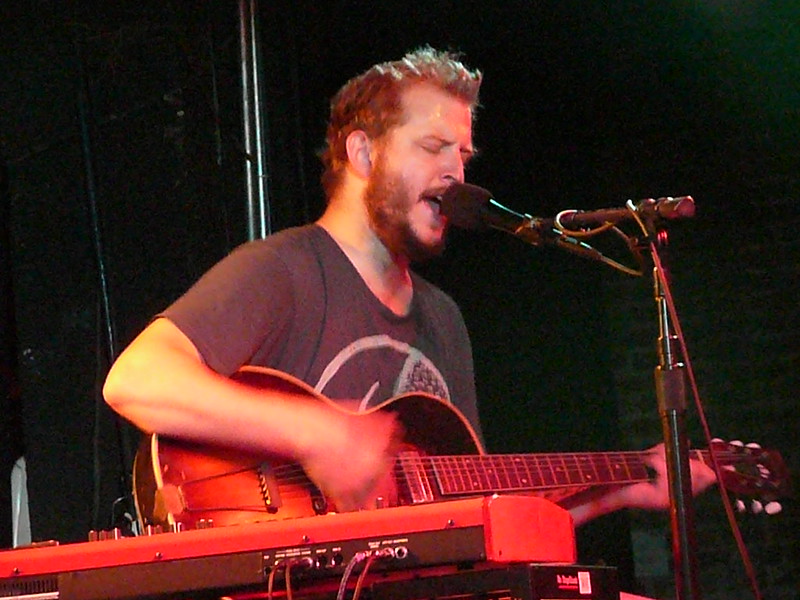 Music Critic Catrin Jackson writes that PDLIF, the new single from Bon Iver, offers a blanket of comfort during uncertain times
Bon Iver have released the touching single 'PDLIF' to support healthcare workers dealing with the pandemic, sending universal hope through their message 'please don't live in fear.' Typical to their music, their relaxed instrumentals slow down the rush and fear within the world for a moment, acting as a comfort blanket for the anxious listener. Using a sample from Alabaster dePlume's 'Visit Croatia,' the band have managed to create a soothing aesthetic accompanying the softer vocals of Kacy Hill. Though the band acknowledge the fears of many within their lyrics, such as 'we can't see from here right now,' this continual reinforcement of 'we' creates an astounding sense of connection between frontman Justin Vernon and the listener. 
This atmosphere of contentment is heightened through Vernon's hazy vocals which are so traditional to the band's image, enabling the listener to transcend into this dream-like realm away from the disorder of the world. I found this to be reminiscent of their fourth studio album For Emma, Forever Ago. The beginning of the song appears initially disorientating from the distant saxophone, perhaps representing this rather disorientated atmosphere. The reinforcement of the lyric of 'please don't live in fear' offers the listener some hope of direction. Capturing the hopes of the nation, Vernon optimistically repeats 'there will be a better day', encouraging this mantra to stick in the individual's mind. Accompanied by the rising optimism of trumpets and the violin, there's no doubt that the band have a knack for soothing troubled minds. 
This single marks their most recent release since their 2019 studio album i,i. Writing on Twitter, Vernon claimed 'in an effort to provide direct support to healthcare providers working on the frontline of the pandemic, we're releasing a brand-new track called "PDLIF" on digital services today.' Working on the actual song in lockdown, the band sent demos back and forth to each other as they worked in self-isolation. This effort has certainly paid off as they have succeeded in shaping the current disorder of the world into something beautifully tranquil and optimistic.  
'PDLIF' is available now via Jagjaguwar
---
Why Not Check Out Some Other Music Reviews?
Album Review: Gerry Cinnamon – The Bonny
Single Review: Phoebe Bridgers – Kyoto
Single Review: Live Lounge Allstars – Times Like These
Single Review: Oasis – Don't Stop… (Demo)