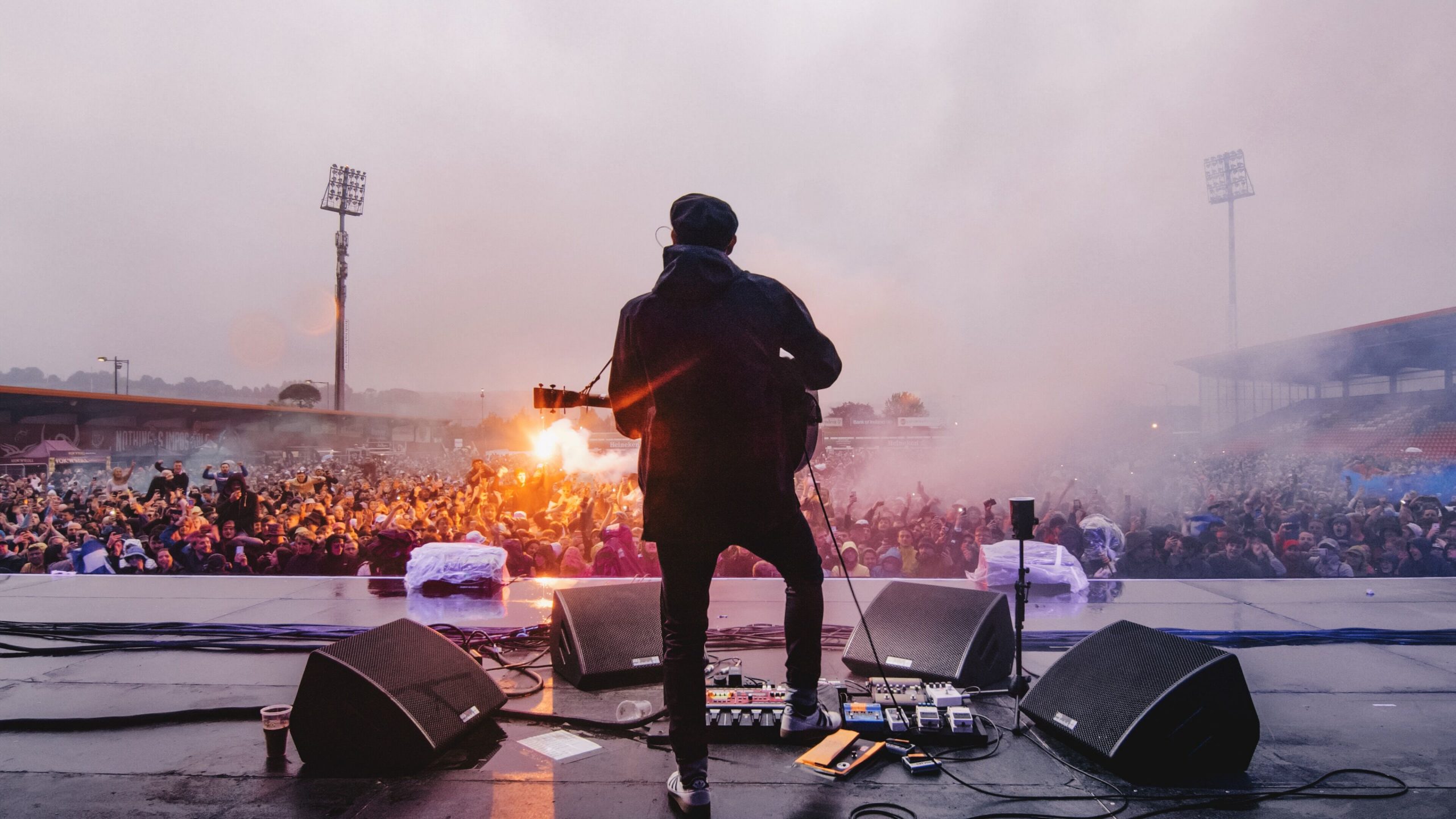 The Bonny is a near knockout album with a small stumble in quality in its last few tracks, Film Editor Matt Taylor writes
The ongoing country-wide lockdown has been something of a fascinating journey for me on a personal level. All this time at home has brought into my life some of the best novels, films, series, and albums that I have ever known – media that I know will stay with me for the rest of my life because of what I learned about myself through it. I have to say, I certainly was not expecting to add Gerry Cinnamon's latest album to that list – yet here we are. The Bonny, the Glaswegian's sophomore studio effort, is a deeply personal record that asks its listeners what sort of people they want to be, and what they ultimately want to do with their lives.
The Bonny is an extremely introspective album; not only does it feel as though Cinnamon is telling us his own stories here, but it feels as though he is asking us about our own lives. The album's opening track, 'Canter', is the perfect example of this universality – The Bonny's equivalent of 'Belter' from Erratic Cinematic, 'Canter' bops along with a welcome energy that makes it easier to ingest its tough questions. After all, we know that life should be a breeze – but how often do we get in our own way? Cinnamon asks us this in a way only a Glaswegian could pull off ('You know it could be a canter / if you were just a wee bit less of a wanker / more than half of the time'), but his accent and dialect lend the track, and the album as a whole, a sense of authenticity that aids the record's relatability.
That same energy carries over to a handful of the rest of the tracks; 'Where We're Going' and 'Sun Queen' bounce by merrily while still being packed with emotions. The former asks listeners how confident and comfortable we feel in ourselves, while the latter wants to bring back fond memories of an easier time with those we've loved and lost. Each strikes a gorgeous balance between energy and emotion through Cinnamon's heartfelt vocals and a beautiful mix of percussion and acoustic instruments, the latter of which lends 'Sun Queen' an unexpectedly welcome Country & Western vibe.
As we'd expect, however, it isn't all smiles – but for Cinnamon that's no bad thing. Two of the standout tracks are the titular 'The Bonny' and 'Roll the Credits,' a song that would admittedly have been better placed as the last on the album, rather than three from the end. 'The Bonny' is among the best title tracks in recent memory; it's at once hopeful and wistful, reminiscent of those long summer nights spent around a campfire with friends, but constantly pushing us forward, making us want to strive for ever-greater heights in our lives. The bonny itself is at once a literal bonfire and a metaphor for something deeper – something that lies within us that we need to keep us going. 'Roll the Credits,' on the other hand, is a true heartbreaker. It's one of the few tracks on the album backed solely by an acoustic guitar, a conscious choice that lends the song extra heart and power due to a simple lack of distractions. It's again a track that simultaneously looks backwards and forwards in our lives; it's a ballad for that one person we all used to know, the one that we lost and will never be okay with losing – but that in itself is okay. There is a warmth and reassurance to Cinnamon's vocals that gives the feeling that he is crying along with us at these memories; those relationships we once had we will never get back, but that's okay, because there's something better waiting for us just down the road.
Much of the rest of the album carries a similar emotional feeling to it; 'War Song Soldier' is the first slow track on the album, a mellow song that's about that invincibility we've all felt that comes with being young and alive, followed by the heartache of unrequited love that too many of us know too well. Cinnamon's voice again goes a long way in maintaining the track's impact, imbuing every line with an honesty that feels all too rare these days. 'Outsiders' delves into a similar feeling as 'Roll the Credits', even if its impact isn't quite as severe, while 'Dark Days' strikes a beautiful balance between the energy and mellowness that characterises the rest of the album. It's a track that is a love letter to that one person in our lives who makes us happier than any other, and ends on a thankfully uplifting note that lets us know everything will be okay.
It is, then, with extreme regret, that I have to admit that The Bonny is not quite a perfect album. Though its first nine tracks are utterly stellar, its closing three feel somewhat lost in comparison, something that is either down to the tracks themselves or their coming after 'Roll the Credits' and feeling like somewhat of a downgrade in comparison – or perhaps it is both of these. 'Mayhem' is about trying to do better after we've made mistakes, but something ineffable means it struggles to find the impact of the album's first half, while 'Six String Gun' and 'Every Man's Truth' are both perfectly harmless tracks to listen to, but don't feel as though they have much to say. 'Every Man's Truth' is also hampered by some oddly awkward line rhythms, something that feels very out of character for Cinnamon.
But regardless, three less-than-amazing tracks can't hamper an otherwise perfect album. Though it does stumble towards the end, The Bonny is otherwise a total knockout: it takes everything that was so great about Erratic Cinematic and builds on it, delivering fans an earnest, open, and honest record that is more heartfelt and relatable than just about anything else released in the past couple of years. It is clear that Cinnamon wants to encourage us to do more with ourselves, so go and build that bonny – build it big and high so the flames light up the sky, and don't you dare let anyone tell you you can't.
The Bonny is available now via Little Runaway Records Ltd
---
You Might Also Like
Single Review: Oasis – Don't Stop… (Demo)