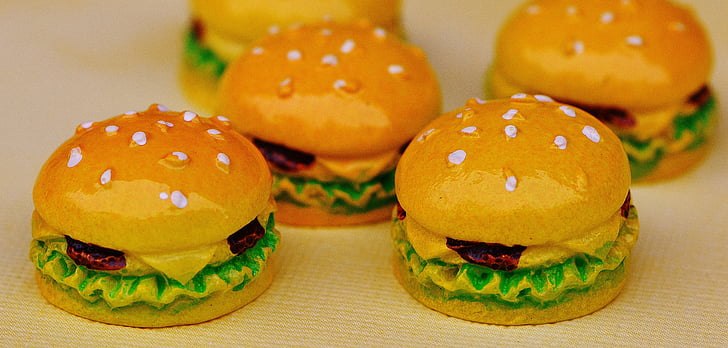 Food&Drink writer Eleanor Jeffery reviews the newest Vegan Munch product 'NOT Chicken,' a meat substitute that satisfies every craving
For any veggie or vegan who misses their kebabs, Vegan Munch is the holy grail of plant-based snacks and takeaways. From their iconic shawarma to their spicy nacho box, anyone who is anyone in Selly Oak knows that Vegan Munch is the superior place for a Friday night Just Eat order. Even more exciting for the vegans of Selly Oak is that on 4th October, they debuted their NOT Chicken Nuggets and NOT Chicken Burger, which, like most of their menu, makes use of soya-based breaded goodness to substitute the meat. I went vegetarian relatively recently, and every time I walk past a McDonald's I feel a calling in my soul for chicken nuggets, so I was feverishly counting down the days until these arrived in Birmingham. At lunchtime on Friday, two of my friends and I (because I couldn't manage a burger and nuggets by myself) turned up at Vegan Munch. For those of you who have never stepped inside the shop, I would recommend you do yourself a favour and take a walk up Bristol Road. Not only is the restaurant itself clean and light, the atmosphere inside is well suited to their food, with succulents and plants everywhere that you can see. We also all picked up copies of their menus to take back with us.
Despite there being a queue when we arrived, we all got our food within ten minutes, and we weren't at all disappointed with the results. Our comments included 'this looks beautiful,' 'stop taking photos, I want to eat' and 'I need to stop spending so much money on food but this is worth every penny.' For me, the NOT chicken nuggets tasted exactly like the real deal. Fried in the same way, spiced in the same way and made straight after we ordered them – I couldn't really tell the difference between them and the meat version. The texture was slightly different, which is a giveaway to the nugget connoisseur, but they are an even closer match than my beloved Quorn nuggets.
My friend did me a favour and picked the NOT Chicken Burger, saving me from trying to both in one sitting. She couldn't make a comparison to a real chicken burger, (having been a lifelong veggie) but she was equally appreciative of the taste. When asked her which one would be the go-to pick, she suggested going for the burger for a meal and the nuggets as just a snack, which I would agree with.
The third member of our group was the only one of us who eats meat, and I know from sharing a house with her that she eats more chicken than any other option. A big nod and thumbs up from her is definitely high praise for Vegan Munch. We also had two portions of nachos, and I don't think I could do them such disservice to pretend that I didn't eat them too, as they are amazing. Overall, I am so happy that Vegan Munch have listened to demand and put out these chicken substitutes. It's fantastic to have such an incredible company right on our doorstep, and with this new addition to their menu, I'm sure their customers will keep coming back time and time again. For me, these chicken supplements surpass even Quorn, and seeing that they're made fresh to order just adds to the experience of Vegan Munch.