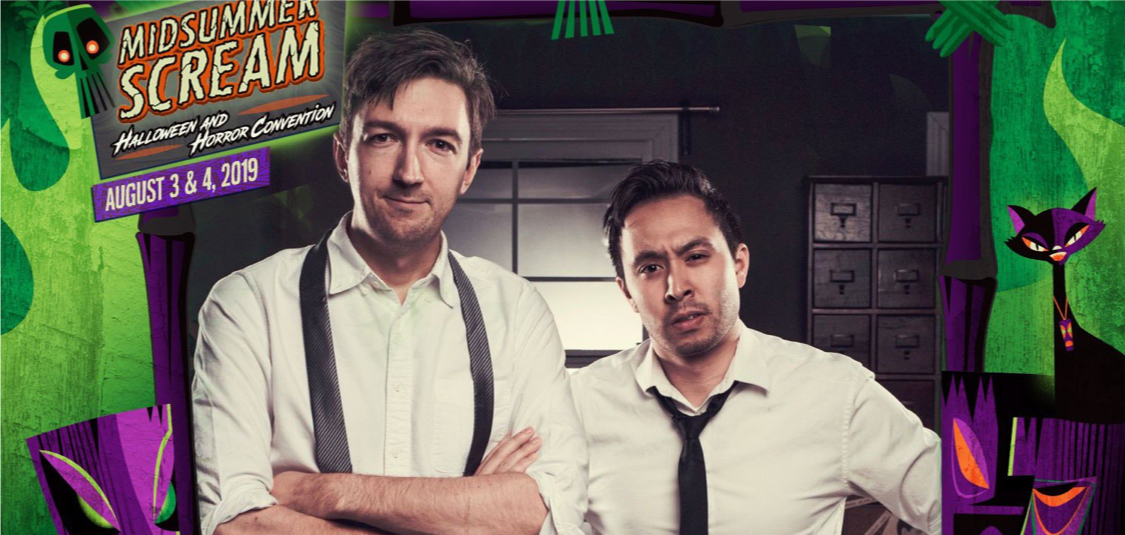 For our first 'Web Series of the Week', TV Critic Ella Elizabeth Chadwick praises the humour and hosts of Buzzfeed Unsolved
On paper, Buzzfeed Unsolved sounds like the most basic mystery series of all time: two guys sitting at a table discussing supernatural and criminal cases. There are hundreds of documentaries covering these phenomena, so what makes Buzzfeed Unsolved different? 
The answer is simple: Ryan Bergara and Shane Madej. Through their impeccable comedic timing, witty comments, chaotic energy, and sometimes outright insane outbursts, the dynamic duo has breathed new life into the true crime genre. That being said, Buzzfeed Unsolved was by no means an instant success. 
When Buzzfeed Unsolved first premiered on YouTube, the show was missing some of the key components that make it such a viral hit today. The show was essentially a slideshow with Bergara telling the tales of true crime to former co-host, Brent Bennett. Bennet was by no means a bad co-host, and although he did have comedic moments, he was no match for his replacement, Shane Madej. 
The key to Buzzfeed Unsolved's success is Bergara and Madej's undeniable chemistry. Whether Madej is mocking Bergara's belief of ghosts or discussing the absurd nuances of a case, the pair's banter carries every episode no matter the case being covered. It would be so easy to overstep the mark in terms of comedy when covering some of the more sensitive cases. However, the pair have found a perfect balance of factual information and light entertainment that makes Buzzfeed Unsolved a truly unique series. Through presenting different theories surrounding cold cases, the series challenges its viewers to think critically while still upholding a light-hearted tone.
However, in season six of Buzzfeed Unsolved: Supernatural, it is starting to feel as if the pair are growing tiresome of the ghost hunting installments of the show, as the evidence of the supernatural is becoming flimsier. Despite this, the two still manage to make the show entertaining.
The web series' success shows no signs of wavering, as the show now appears on Amazon Prime and has its own dedicated YouTube channel, Buzzfeed Unsolved Network. With a dedicated fanbase, one can only hope Ryan Bergara and Shane Madej find new and exciting ways to approach these cases of true crime and the supernatural. But will they be able to do this? For now the answer remains unsolved.