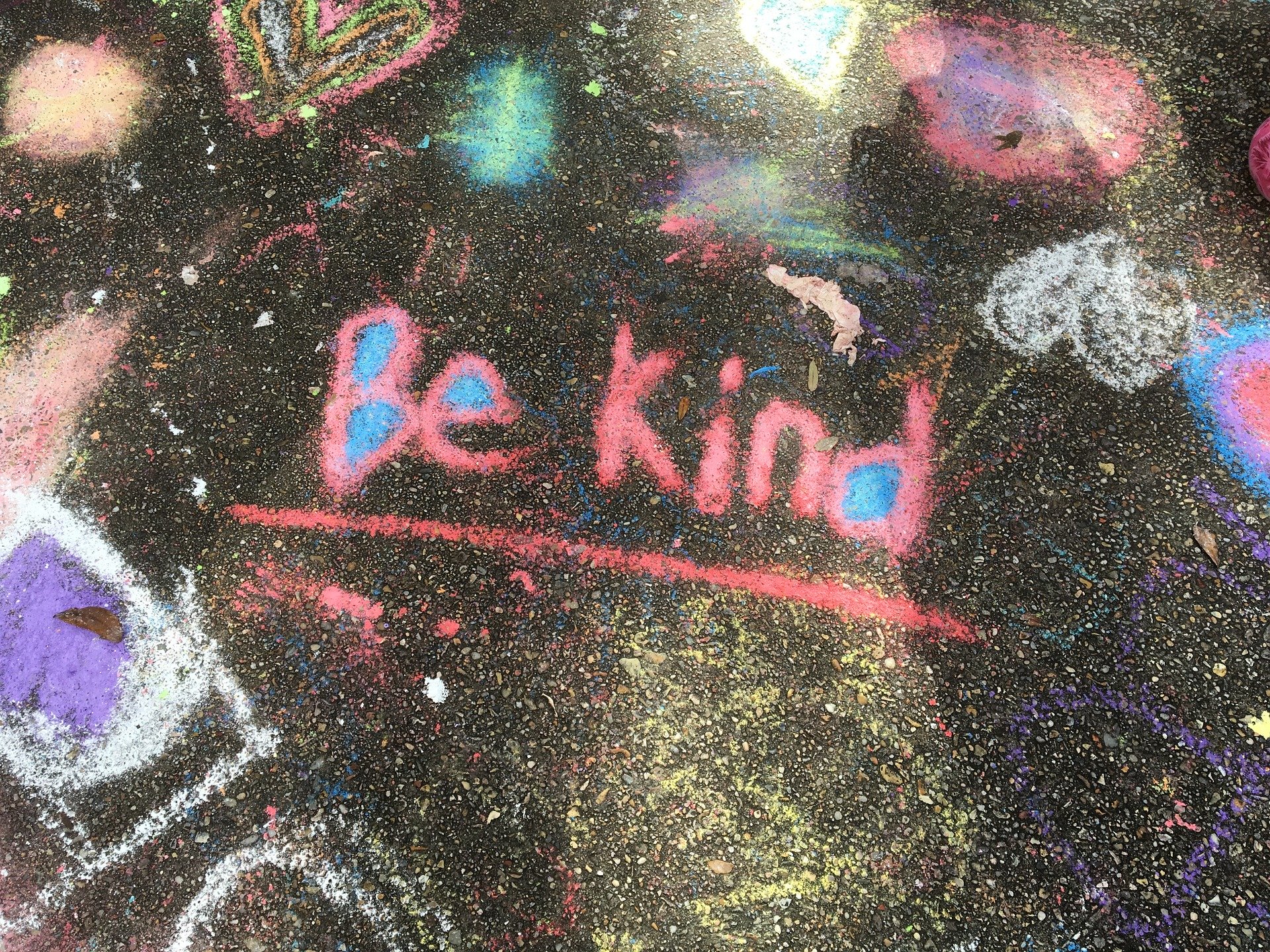 Comment Writer Alice Wibberley calls for us all to be kinder to each other and ourselves
Content warning: contains very brief reference to mental health issues.
In an increasingly unkind world, especially for students and young people, the act of being kind has never been so vital. World Kindness Day, celebrated
on 13
th
 November, has been occurring annually in the U.K. for 9 years. The aim of the day is to promote random acts of kindness, as well as the importance of kindness for '
the overall health and wellbeing of society
'. This health and wellbeing reaches a personal level, with
numerous studies linking kindness to longevity.
Outdated evolutionary theories such as 'survival of the fittest', have been replaced by 'survival of the kindest', it would seem. Kelli Harding's recent book, The Rabbit Effect, reveals that receiving kindness can benefit the immune system, lower blood pressure, and help people 'to live longer and better'. Daniel Fessler, director of UCLA's newly founded Kindness Institute agreed that 'engaging in kindness' has 'therapeutic benefits'. Kindness, therefore, should be a top priority for improving our health.
For students, this is of key concern. Numerous studies suggest that students are the group most at-risk of developing mental illnesses such as depression. Depression is in turn linked to shorter lifespans. Whilst kindness isn't the cure-all remedy, it could be beneficial to yourself and others. A simple act of kindness to someone, however miniscule, could make someone's day. Thinking selfishly, performing kind acts make you feel good about yourself, improving your sense of achievement and satisfaction at having done the something good.
Self-care can go a long way in improving mental wellbeing. Kindness to yourself can take many forms: getting ahead on work to alleviate later stress, exercise, finding some green space, getting a good night's sleep and a healthy meal, or even meditation and mindfulness – all these acts can be hugely beneficial to improving your own wellbeing. The benefits have not been underestimated – this year, Brunel University has introduced a module on the science of happiness. Students taking the course partake in 'happiness exercises' such as mediation, sleeping more, and participating in random acts of kindness. At Brunel, being kind to yourself can get you your degree.
With the General Election looming, political discourse is only set to become more and more unkind. Despite shaking hands and pledging to improve the political atmosphere on ITV's live debate on 20th November, it's unlikely that the future relationship between Jeremy Corbyn and Boris Johnson will be anything close to 'kind'. The debate over how to treat those who you disagree with is fresh in the minds of many, following Ellen Degeneres' controversial friendship with George W. Bush, over which she asserted that we should all 'be kind to everyone', even if we share different beliefs. As with everything, it's important to have context. There's a difference between extending the hand of friendship to a figure as controversial as Bush and not ending a friendship with your housemate because you disagree.
For many, including myself, certain political ideas simply cannot be associated with kindness. But political debate doesn't have to be personal. Whilst someone's politics can tell you a lot about their personality, having different views doesn't warrant personal attacks. Keeping the political discourse polite is key to creating a kinder world, and in my experience, being nice increases the likelihood of changing someone's mind.
So, as campaigning continues and opinions are voiced amongst friends, remember to be kind. By all means, start a debate, but keep it friendly, and never make things personal.
It's clear that we all have a lot to learn from World Kindness Day. As students, we should all be a bit more considerate of each other, and ourselves. With the upcoming elections, remember to keep things kind. After all, a bit of kindness could add years to your life.