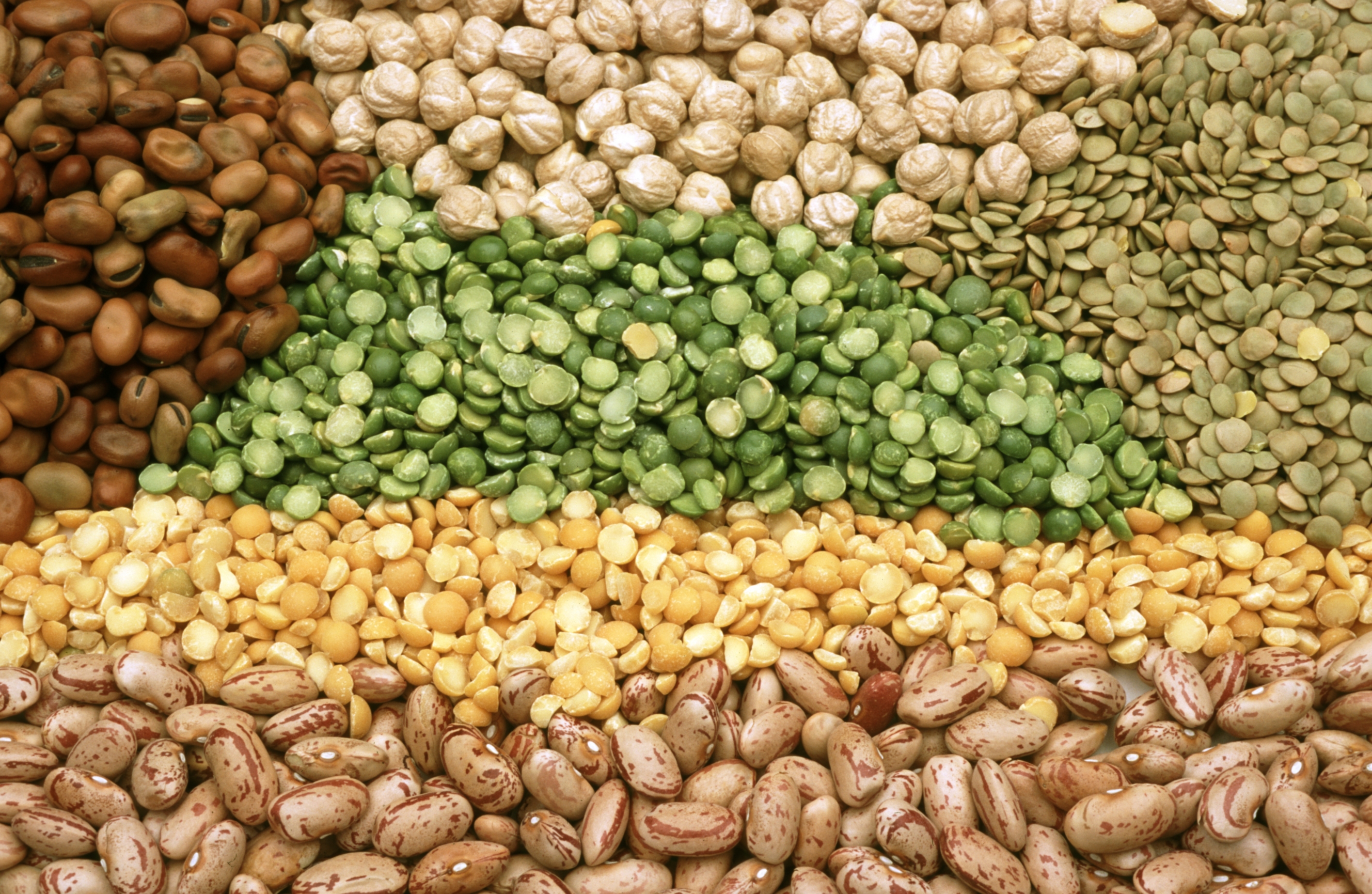 Food&Drink's Alice Wibberley explains to us why Veganism is an affordable lifestyle for all
Switching to a vegan diet is one of the best things you can do for making your weekly budget stretch further. As shown by the Vegan Society, 'veganising' your meals dramatically reduces the price, making Veganism inherently affordable. A soy-mince alternative to beef for a spag bol saves up to £2 (based on 400g), whilst a lentil 'shepherdless' pie substitutes the cost of £3.75 lamb mince for lentils costing as little as 90p.
When converting to Veganism, processed substitutes are a comforting and simple choice. But it is incorporation of processed meat-replacements such as Quorn, vegan cheese products and vegan desserts which begin to raise the weekly food shop costs. The most affordable vegan diet steers clear of these products, opting for beans, nuts, and pulses for protein and finding 'accidentally vegan' alternatives.
A prime example being the classic student dish beans on toast- vegan. It is also cheap and contains a surprisingly high nutritional content. A 2015 article by the Mail Online reported on a 25-year-old British man who had consumed only beans on toast for his whole life, and incredibly, was deemed completely healthy by doctors. Baked beans are high in protein and fibre, wholemeal bread contains a surprising amount of protein as well as containing calcium, and adding a vegan sunflower spread brings in up to 30% of the daily recommended intake for vitamins A, D, E, B6, B12 and Folic Acid. A serving can cost as little as 50p when sticking to basics. 
But, if beans on toast simply just don't do it for you, or you can't face the idea of eating only Heinz for 25 years, there are more ways to reduce costs to limit the assault on your overdraft.
Buy frozen – not only is it often far cheaper than fresh, but will last much longer preventing food waste guilt.
Lose your pride – supermarket own-brands should not be shirked. They are almost always just as good as the branded alternative.
Bulk buy – vegan staples such as grains, nuts, flour, seeds can be bought cheaper per kg when you source it right. The Clean Kilo in Digbeth boasts the title of the largest Zero Waste supermarket in the UK, and offers a cost-effective pay-by-weight system. Also consider bulk-buying vitamins and supplements or getting onto a subscription programme to save.
Shop globally – head to your local Asian superstore to pick up staples such as rice and soy sauce for a fraction of the supermarket version
Buy seasonally – currently, that's parsnips, cauliflower, celery, kale, potatoes, turnips, and brussel sprouts. Buying seasonally not only saves money, but also the environment.
Buy local – again reduces emissions, and also means you aren't forced to buy veg wrapped in plastic. Markets and local greengrocers offer competitive prices, and heading to the stalls later in the day increases bargaining power and chances of price cuts.
Avoid ready meals – they are often unhealthy making them poor choices for your wallet and your nutrition. Making from scratch is worth the time in money saved.
Look out for 'accidentally vegan' – involves investment in the form of time riding small print of labels, but well worth it. Easy-pick items labelled 'vegan' often carry a higher price.
Avoid processed meat-replacements – the way to creating a truly affordable vegan diet is throwing out the idea that each meal should centre around a faux meat. Sourcing protein from beans, chickpeas, nuts, pulses is far more cost effective.
Don't give in to cravings – vegan cheesecake, ice cream, chicken nuggets, even cheese – all take a huge chunk out of your food budget. Basics can be boring, but basics are also budget.
In conclusion, Veganism is an inherently cheaper diet due to expenses saved on the purchase of meat. Costs only begin to mount when spending money on vegan substitutes for meat, cheese, eggs and desserts. The most cost effective vegan diet is formed of bulk-bought pulses, grains and beans with seasonal, local, or frozen vegetables cooked from scratch.
For more student budget friendly meal ideas, look at the Vegan Society website.