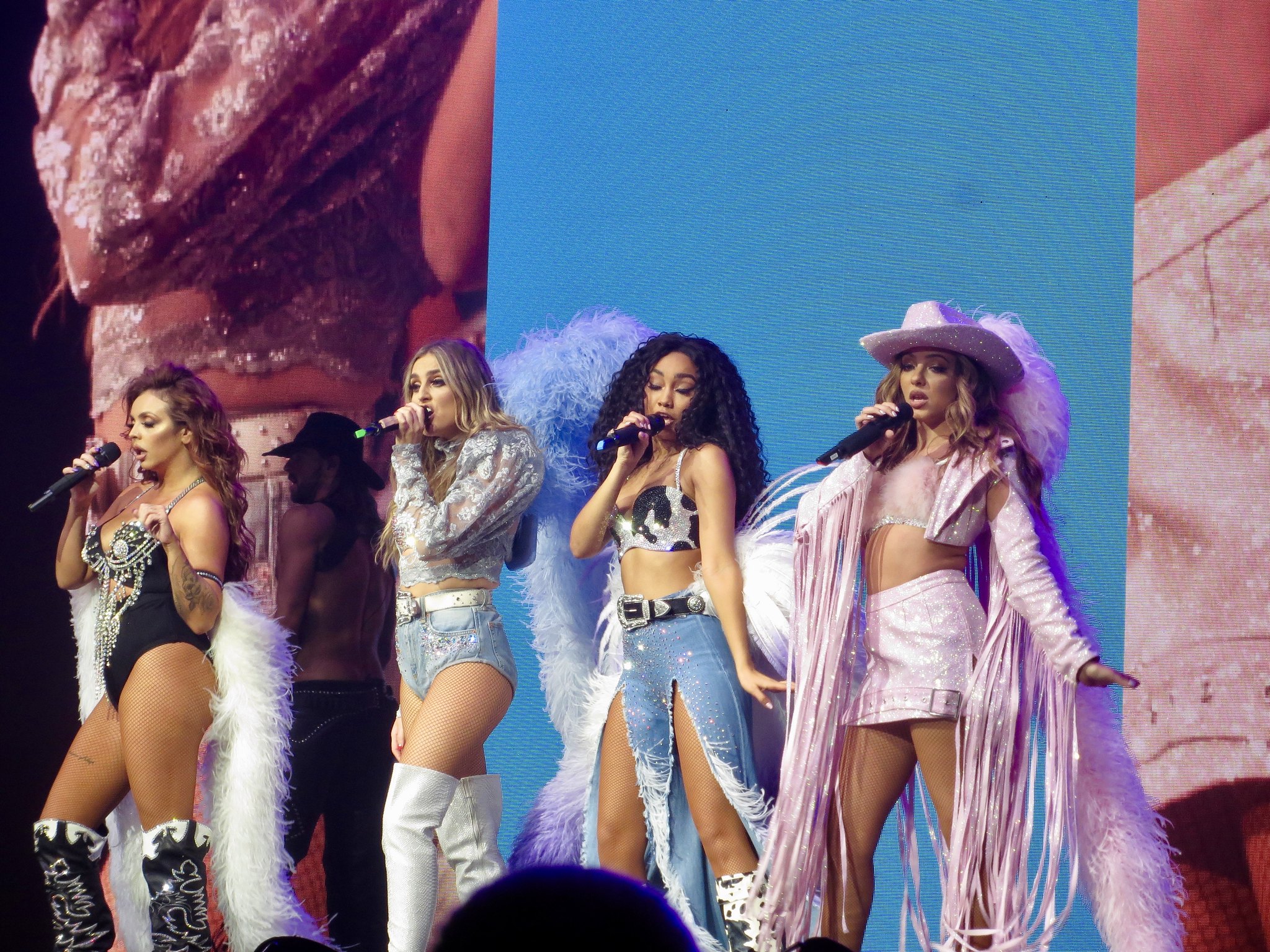 Following the announcement of Little Mix's new talent show, TV Critic Shania Devi considers whether they will successfully create Britain's next big band
From being the first and only band to win The X Factor to topping the charts for eight years – defying expectations is simply 'The Little Mix Way'. It was therefore unsurprising that just months after ditching the SYCO record label, the talented quartet unapologetically announced the launch of The Search, a prime-time talent show set to rival ex-Boss Mr Cowell's new band edition of The X Factor.
Next year, the fierce four-piece (Jade, Jesy, Perrie, and Leigh-Anne) will swap the stage for judging chairs in a bid to discover a fresh girl, boy, or mixed-sex band. Mirroring the circumstances of their own formation, singers will audition as soloists. Then, using their wealth of expertise, Little Mix will create bands who will compete to accompany them on their 2020 summer tour. The lucky competitors are set to be granted access to the starlets' professional vocal coaches and even their style squad.
So far, Little Mix have struck gold in their every move – selling out arenas worldwide, breaking streaming records and as of late, creating a clothing collection that is selling-out by the second. However, The Search might mark an end to the girls' Midas-like touch?
Given a waning interest in pop bands, the success of the new talent show is questionable. Notably, with soloist Camila Cabello only finally establishing a respectable career once breaking away from a girl group, the signs are increasingly clear that the music industry is more accommodating of authentic solo artists. Likewise, both Five Seconds of Summer and The Vamps have faded to something of a background hum on the radio. Meanwhile, the revived success of McFly and The Jonas Brothers seems to indicate that bands serve no more than a nostalgic purpose in the modern pop industry. As such, there is a sense that Little Mix are an outlier, and it may well be naive of them to view their success as capable of being replicated in the present day. 
In theory, the odds are somewhat stacked against The Search becoming anything more than a one-series wonder. Only time will tell, but if anyone can defy expectations, it will be the Little Mix girls.