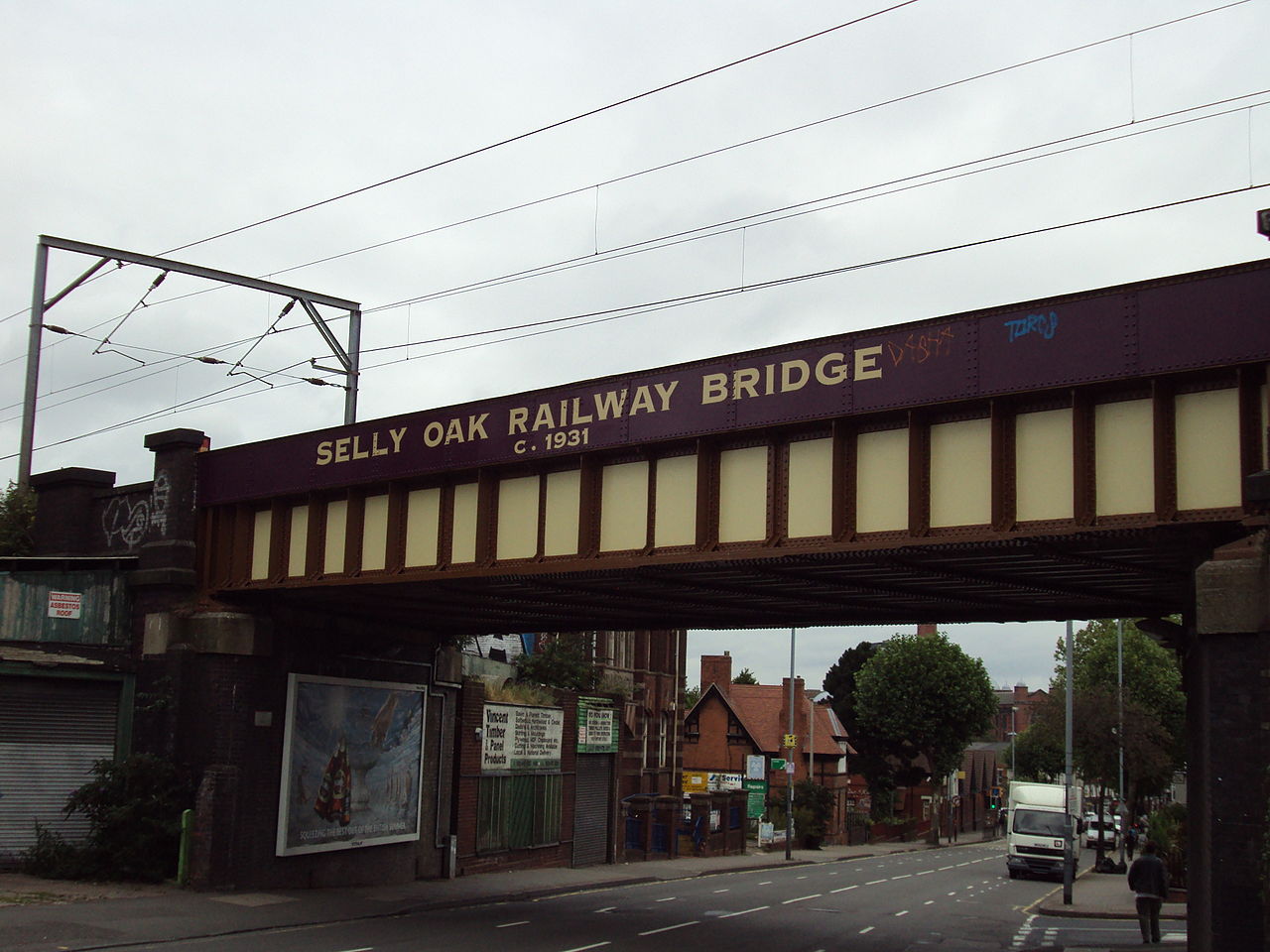 With the uncertainty surrounding where students are living as restrictions resulting from the coronavirus increase, questions are being asked regarding whether students who have returned home should be paying rent
First-year students at the University of Birmingham are able to be released from their accommodation contacts early if they send in notice of leaving the property. In a statement on the 26th March, the UoB Living Team said: 'We can confirm that we will release you from your contract and won't take any payment for term three accommodation fees if you leave your University accommodation before 11 April 2020.'
They are clear in stating that in order to be released from both the contract and associated fees, students must notify the team through an 'Early Release Request' on the accommodation portal. This must be completed and sent by 3rd April 2020.
If the student has already paid their accommodation fees in full, they are informed that in completing the Early Release Form, the Living Team will 'be in touch with you to confirm the credit to your account and to arrange for the accommodation fees to be refunded to you.'
Any student with a Direct Debit set up will not have the next payment taken from their bank account.
Students living in halls with Liberty Living also have the option to be released from their contracts early. 
On their website, Liberty Living announced: 'We can now confirm that if you do not plan to continue staying in your Liberty Living home for your third university term (so from after Easter), you will be given the opportunity to return your room (in effect a surrender of your tenancy agreement with us) and you will not have to pay your outstanding rental payment.'
They ask to check back with the website soon for full details on how to do this.
For students who privately rent in areas such as Selly Oak, their options are different from those above. 
A press release issued by the government stated that landlords will not be able to evict tenants for at least a three month period, as well as detailing the option of a three month mortgage payment holiday for landlords and tenants who are experiencing financial difficulties as a result of COVID-19. After the elapsing of these three months, the expectation is that landlords and tenants will work together to establish a repayment plan, ensuring that the rent payments that have been delayed will eventually be paid.
As a result of this government issue, various Selly Oak letting agents have released statements and emails concerning how they are choosing to handle student rent payments. 
In an email from Oakmans, tenants are informed that: 'We as a company can only follow the government guidelines in these difficult times, we will continue to do so throughout this pandemic. We are constantly watching and listening for any updates that involve our industry so we can help and advise our tenants and landlords.'
Patrick Garratt, as a representative of Purple Frog, announced on their website that: 'Many of our tenants are moving out before the end of their tenancies. This does not mean your landlord is obliged to release you from your tenancy, or, if you have paid rent up front, to refund rent to you.
'If you wish to end your tenancy early, the only way to be released from your contract is to find a replacement tenant.
'Landlords have financial commitments which they still need to honour and are not in a position to release tenants from their contracts due to the coronavirus.
'Mortgage lenders will provide 'landlords whose tenants are experiencing financial difficulties due to coronavirus' support, in the form of a three-month payment holiday. Landlords will have to show to their mortgage lenders that tenants are in financial difficulty due to coronavirus.
'If a payment holiday is agreed, the total rent will still need to be paid, just over an agreed time frame.'
Britannia Property Services state that: 'Most of our students are UK based so it's quite common for them to go home for a month or more over the Easter/spring break. This is not that much different from what would be happening anyway at the current time.'
'Until such time guidance is available from the government, rent must be paid by the tenants as per the terms of each tenancy, however for any tenants/guarantors who are suffering financially during these unprecedented times, we are offering affordable payment plans suitable to both landlord and tenant. Further, many of our students are paid student loans to help with rents. In the event that Student Finance England withdraw their funding for accommodation and maintenance, we shall review our position likewise.'
As per section 8.7 in the tenancy agreement for Britannia, the only way for the tenant to exit their contract is by finding a suitable replacement tenant, or they may forfeit their Deposit and pay a penalty equivalent to the normal monthly rent paid. Though, the latter option is strictly subject to the discretion of the landlord and Britannia Property Services.
Like Britannia, an email from Easy Lettings describes their protocol, saying: 'All of our tenants have signed an agreement to pay rent for their properties unless they have found someone to replace them on the tenancy. The rent for the full tenancy is therefore owed in full.
'However, we understand that the circumstances may mean that tenants or their parent/guardian who pays their rent may be unable to make the rent payments. Providing tenants have informed us in writing of their circumstances we are allowing rent payments to be delayed. This is following advice from the government to be lenient with tenants as this is an unpredictable time.
'Alongside this, we will not be charging late fees on delayed rent payments, providing the tenants have informed us of the above in writing.
'Any tenants who refuse to pay rent, regardless of this situation, are required to have their guarantor pay. If the guarantor will not pay, we then take legal action
'We recommend that tenants, guarantors and parents/guardians monitor the news as wages are supposedly being partially paid by the government. We have also heard nothing in regards to student finance payments ending.'
Certain letting agents mention the use of a maintenance loan awarded by the Student Loans company as a form of financial security. 
The Student Loans company has confirmed that students 'will receive their scheduled or next instalment of their maintenance loan at the planned start of their summer term, regardless of whether their university or provider has made alternative arrangements for teaching.'
Often, however, the maintenance loan used to cover accommodation costs does not cover the rent for the year and the student must either have their parents contribute the difference, or find employment and pay using their wages. With non-essential employment being restricted, both parents and students may not be able to provide these accompanying payments. Therefore, the option of a three month payment break may be used by many student tenants.
In response to landlords and letting agents providing no option of waiving rent payment, students have taken to declaring rent strikes across the country. 
On the 23rd March, students from UoB launched a Facebook page, called Rent Strike UoB, urging students to stop paying rent for the foreseeable months, commencing in April. The page also provides a template email to send to a landlord, kindly requesting the suspension of rent payments, whilst encouraging students to join a local tenants union.
The union advertised on the page is 'acorntheunion.' 
They state that they have one demand to fight for: 'A suspension of all rent and utility payments until the pandemic is over. Until this is fulfilled, no money shall be leached from the desperate for the human right to a roof over our heads.'
In line with this strike, the page supports a petition that encourages landlords and utilities to freeze payments during the lockdown.
Other universities where students are committing to rent strikes include Surrey University.
Supporting this strike is Owen Shann, second year History student, who says: 'It's disgraceful that the government has been so useless in protecting renters and those with unreliable work such as zero hour contracts. Personally I won't be able to work my job over the holidays due to the crisis and as such am in the same situation as so many others around the country that I won't have the money to make rent. 
'For too long has the burden been on the tenant to make up for disaster, a landlord can get a mortgage freeze if they need help whereas the tenant has to make it somehow and this is now the time to push back and gain more rights as renters'
Other students have decided instead to continue paying rent. One such student is Zofia Rogers, second year English Language student, who said: 'Our landlady [from King & Co] has requested that we all still pay our rent, as she knows our parents all pay our rent for us and she's seen that it doesn't come out our personal bank accounts. I'd also feel bad for her if she loses out on loads of rent when it's a 12 month contract'
Third year English student, Alex,  says: 'I'm staying and I'm paying, but I would pay even if I weren't… I signed a contract with my landlord. I don't actually understand why people are so concerned about this issue when student loans, through which the vast majority of students pay their rent, are still coming through as usual.'