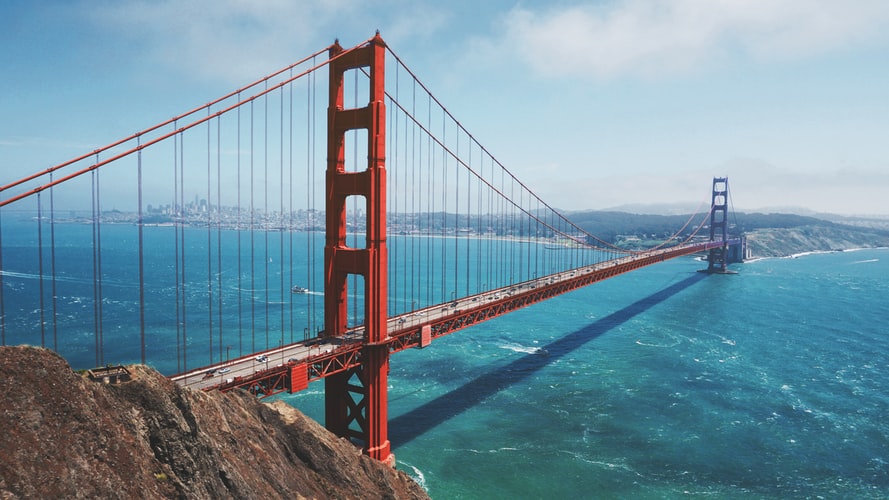 Travel Editor Josie Hart presents her ideas of how travel and work can, and should, be intertwined
We think of travelling as a getaway from the mundane, from responsibility and the path to success we're not supposed to stray from. The term 'a gap year' is the perfect example of this.
Travelling is usually done as something different from the expected. We step away from  what we 'should' be doing in terms of our academics or following a career path. However, travelling is more than a break, a relaxation, or a rebellion against the socially constructed conceptualisation of what we should be doing to succeed.
It allows you to learn different skills, see the world more broadly than your hometown or the inside of a library, and personally develop to gain the workplace skills we sometimes forget about.
So maybe we shouldn't think about work, responsibility and travel as separate routes. As someone who has worked in different continents and cultures, I think that these things are perfectly compatible. Working in a new place allows you to combine the skills you gain from travelling  with those you pick up on the job. Also, whilst you may have pictured yourself spending your time on cultural excursions, or relaxing in the destinations you've always dreamed of, working there could be the perfect way to gain a deeper appreciation of a different culture.
Having worked in two continents across two summers, I've come to the conclusion that it's my favourite way to see a place. We visit far off places with hopes of 'cultural immersion.' We try the local food, we see the cultural sites, and might even try a couple of failed attempts at the language to a blank faced waiter who would have understood English anyway. Working in another country enables a much more truly authentic experience of the place you're visiting.
Going about everyday life, alongside locals simply going about theirs, allows you to see a country from the perspective of the people who live there. This can enrich the travel as seeing it in this way means it starts to not seem so 'foreign.' Whilst there are other ways to try to see a place alongside the people who live there, working there is one easy way to get right to the people that know the place best and see it in the framing of their experiences.
Whilst you may worry that choosing to work on your travels may limit you in completing your bucket list of sites to see or cultural experiences, in fact, working away could expose you to opportunities you'd never imagined.
This is particularly appealing if you're an off-the-beaten path kind of traveller.  In the office you'll get involved in office conversation, picking up recommendations over a lunch break and simply making the contacts you're bound to in a work environment. This will all allow you to expand your knowledge of things to do in an area and join in on cultural experiences any other tourist would miss.
Travelling to India to complete an internship this summer, I became particularly aware of what I may have missed out on had I visited as a regular tourist. I paid attention to what my colleagues were eating, listened intently to their Bollywood film and weekend excursion recommendations, and even got an invite to an Indian wedding. My colleagues would drive me after work to their favourite chai tea spots they'd visited as school kids and would invite me to watch the cricket with their group of friends at the weekend.
Having always wanted to visit India, I can't imagine any way I would have rather done it now. I learnt a lot more about the culture than any tourist on their pre-planned inclusive travel would have done and made long-standing contacts who could show me the real India as they knew it.
I felt less foreign going about everyday life working and socialising as the local people would. Therefore, working there allowed me to truly become adapted to the culture. Not only that, but I didn't have to surrender my summer – and my chance to satisfy my desperation to travel – to the work experience I'm told I must be doing. Why not combine the two? One, in fact, amplifies the other. Double up on skills gained by gaining them in a foreign and daunting setting, and see a place through the everyday. Stop seeing travelling and work as opposing endeavours, preventing each other from being done, and combine work and travel for a better experience of both.