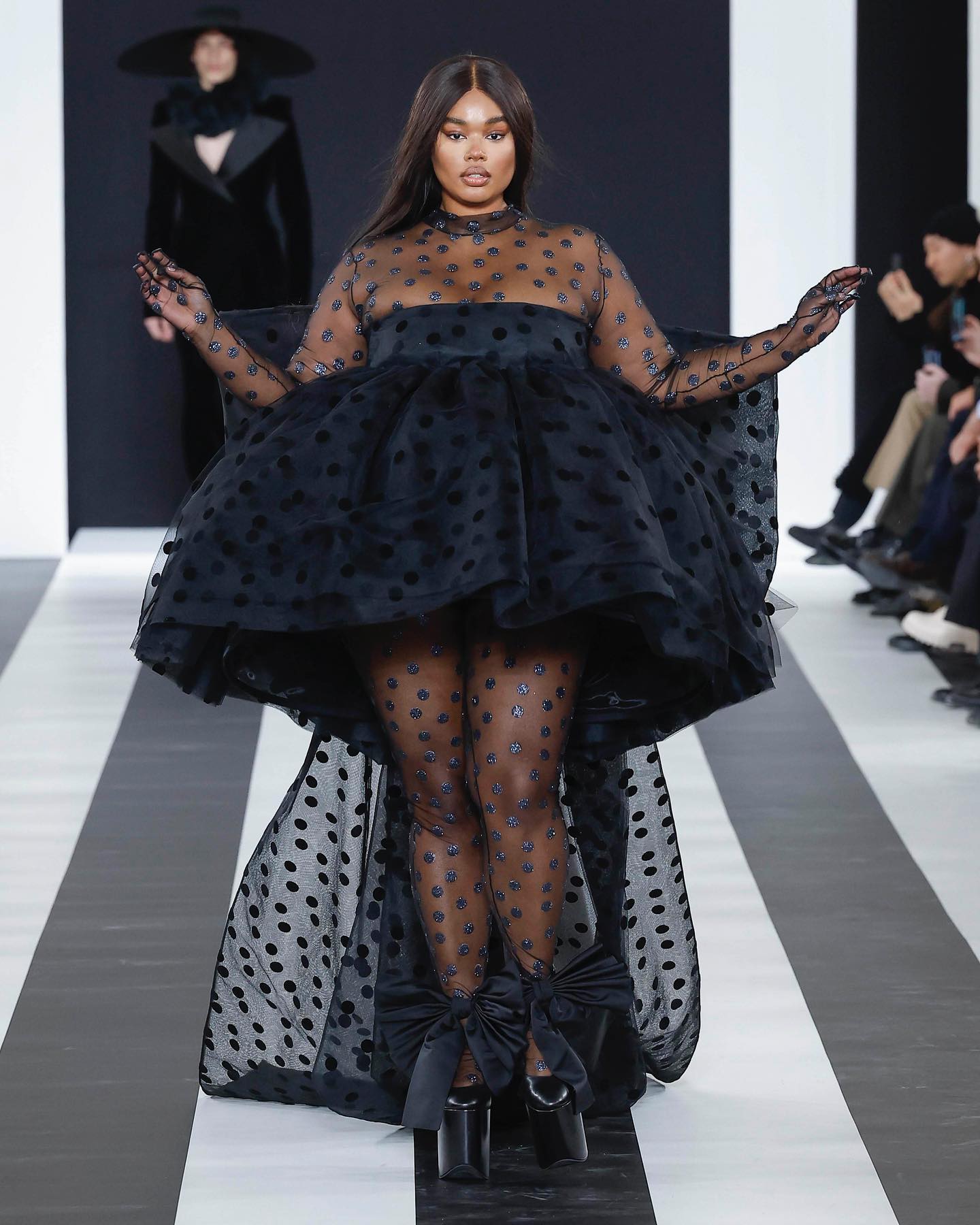 Life&Style writer Adrienne Bailey gives a round up of the most memorable fashion moments of this year's award season
February 27th – March 4th was a busy week for the fashion world; the Fall/Winter 2023 runway shows are beginning to wrap up, and awards season is in full swing. It felt like every time I opened up an app, there was something new to see and talk about. 
I am indecisive at the best of times, but the task of picking favourites becomes very difficult when there is so much to choose from. So, with all the authority of simply being a social media user and by attempting to embody the mindset of a seasoned critic, I have curated a round-up of my top fashion moments from last week. A highlight reel, if you will, for your reading pleasure. 
Zendaya at the SAG Awards
When I woke up on Tuesday morning, my Twitter timeline was flooded with pictures of Zendaya at the 29th Annual SAG Awards. And for good reason. I have been a little bit obsessed with Zendaya's partnership with stylist Law Roach since their 2015 Vivienne Westwood Oscar's moment. It seems like every time she graces a red carpet I think 'now, this one is my new favourite', and Monday night's custom Valentino dress was no exception.
Candyfloss pink and embroidered with 190 handmade roses, this ultra-feminine dress is the product of 1230 hours of work. Accessorised with a Bulgari necklace and cuff, this look felt fresh amongst the noticeable lack of jewellery we have seen on the red carpet recently. The soft pink make-up contrasted with a bold, spiky lash, adding to the 60's glamour vibe; old Hollywood meets new Hollywood. It is rare that I really love styling that calls back to the Golden Age of Cinema, but Law Roach managed to take the tried and true and made it new.
Nina Ricci by Harris Reed
Last week, Harris Reed made it to my personal list of designers-to-watch. At only 26 years old, Reed became the youngest person to assume the role of Creative Director at Nina Ricci in September of last year. I love it when fashion is playful, and I'm a fan of big colour so I really enjoyed the looks that Reed sent down the runway in his debut show for the Maison. 
In a world where it seems like everyone is striving to be super put-together and 'clean', I will always have time for a maximalist moment. We saw bold colour contrasts, statement accessories, lots of volume, and even more texture. There was a lot going on, but it worked beautifully. And, I have a feeling that these platforms could rival Versace's Medusa Aevitas so maybe watch this space.
The Coats at Schiaparelli by Daniel Roseberry
In almost direct visual opposition to Harris Reed's Nina Ricci, Daniel Roseberry presented Schiaparelli's first Ready-To-Wear runway show at Paris Fashion Week for the Fall/Winter 2023 season. 
Despite aiming for a wearable capsule wardrobe, Roseberry managed to put several signatory Schiaparelli stamps on the collection, which is titled 'Now and Forever'. The tailoring is tight, and no detail went unnoticed; even the buttons were made to look like gilded body parts, or are marked by the iconic keyhole motif. 
For me, the standouts from this collection were the patterned coats, which were made using stencils designed exclusively by Roseberry. They look cosy, fun and impossibly chic. I love them, and I cannot wait to see how this trend might translate via street-style in the colder months.
New Gucci Guilty campaign
This week, Gucci unveiled a new campaign for the Gucci Guilty fragrances staring A$AP Rocky, Julia Garner and Elliot Page. Filmed by Glen Luchford, it appears to be inspired by the 2003 film 'The Dreamers', which had a chokehold on Tumblr back in the day. 
The short film feels nostalgic, on account of the 1950's soundtrack and quintessentially-Gucci film camera quality of the video. But what I liked most was the moment between A$AP Rocky and Elliot Page. It was soft and tender, and especially important given the current media climate of rampant transphobia. 
After a social media storm following Gabrielle Union and Dwayne Wade's calling out of transphobia within the Black community, it is particularly salient that a moment like this featured an influential figure from the rap scene. As well as being a visual treat, this campaign subtly challenges transphobia, homophobia and hyper-masculinity in just 1 minute and 14 seconds. I'm not saying this is ground-breaking, a marketing trend is a marketing trend at the end of the day, but it is a small win for positive representation across several intersections. 
It is also worth mentioning my second favourite part; Elliot's sequined button-up shirt.
---
Read More From Life&Style:
From Diversity to Conformity: Is London Fashion Week Regressing Body Positivity?
Baby Aire: Celebrity Baby Names and the Spectacle of it all
Buccal Fat Removal: The Body Image Trend Cycle and Celebrity Transparency