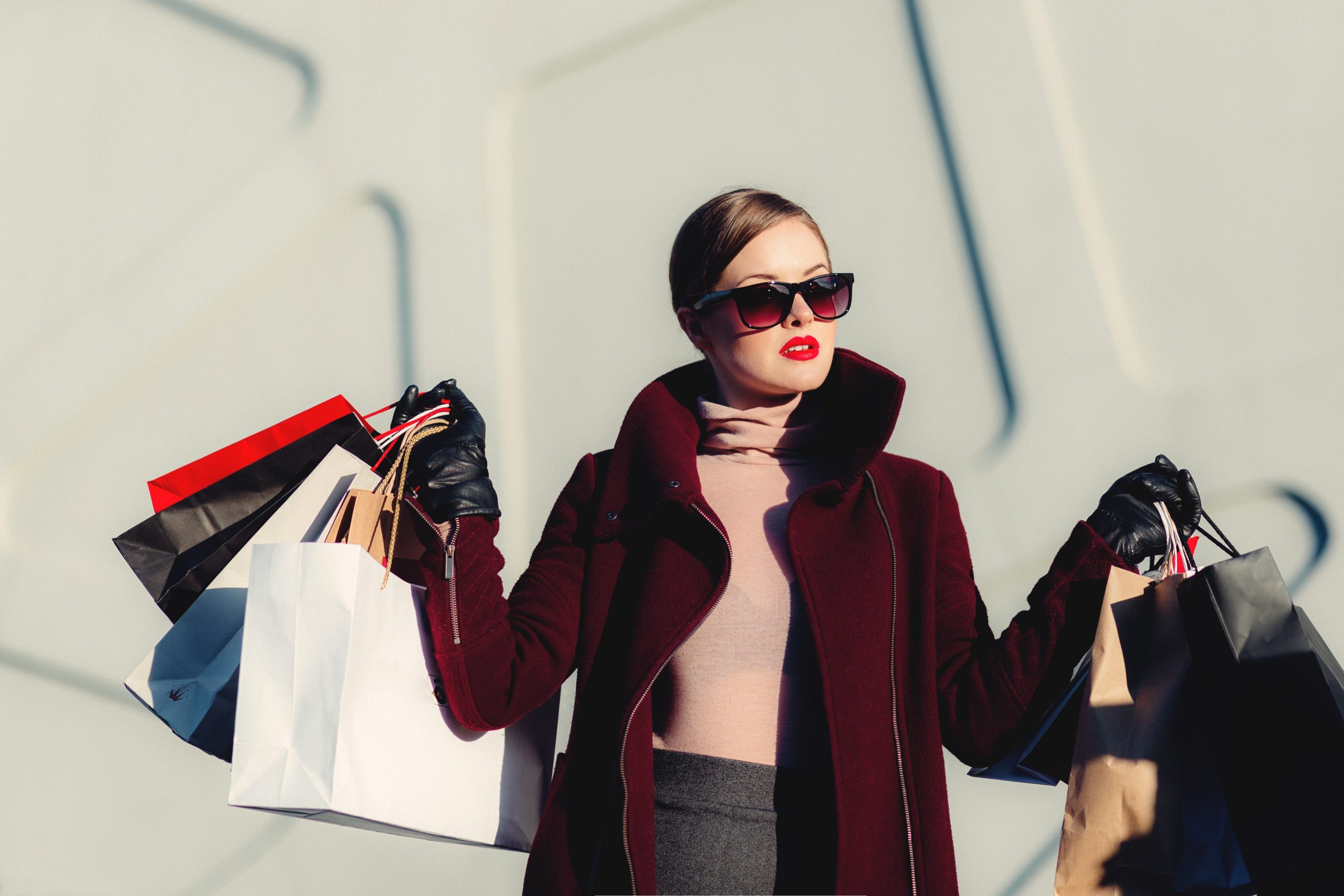 Print and Features Editor Sophie Utteridge discusses February's London Fashion Week, raising questions as to whether the event has regressed the body positivity movement
Content Warning: This article mentions eating disorders.
Last month, London Fashion Week made headlines for all the wrong reasons.
Despite the notable rise of the body positive movement over the last few years, 2023's London Fashion Week (LFW) highlighted once more that so-called thin and skinny models remain the "beauty standard" in the eyes of the world's most distinguished fashion brands.
Fashion and body positivity conversations are undeniably linked to mental and physical health, eating disorders, and diversity. Over recent years, there have been some efforts made to confront sizing diversity in fashion shows with brands such as Karen Millen and Rixo stepping up to the plate to design and present fashion for all sizes. Yet, with over 250 designers featuring across multiple events, the lack of diversity at LFW was appalling. The unfortunate truth remains that no matter how much we attempt to shine a light on diversity in fashion, the industry continues to revert to the norm of "standardised" beauty.
Since LFW ended, prominent figures in the fashion world have expressed concern for the models walking the runway. Vanessa Friedman, Fashion Director and Chief Fashion Critic at The New York Times, tweeted her reaction to the "extreme skinniness of many of the models in Jason Wu's show". She expressed her shock and alarm for the health of the models, sparking a fiery debate between Twitter users who argued the merits of inclusive fashion on such a global stage. Friedman would later expand on her comments, tweeting how she had no intent to "shame the models" and that she believed "it is time fashion reflects the whole clothes-wearing population, in race, gender, size and age." As refreshing as this view is, it is clear from LFW that the industry has seemingly once again closed its doors to those who do not 'fit the trend'.
Equally frightening are the accounts of both male and female models fainting backstage, being refused water, and even told to avoid eating for days before a show. More recently, stories of models forcing themselves to over-exercise to appear more muscular and athletic have started to surface. Whilst the media rhetoric on these accounts has often focused on the female model experience, male models have also been suffering from the peremptory pressure of presenting as toned and sexualised – a message that continues to be communicated from today's fashion world.
For LFW's audience, this year's event has left a stain on what is supposed to be a celebration of fashion's greatest designers. Instead, we find ourselves lamenting the models and the event itself. After so much open conversation about incorporating realistic and representative body types in every show, many observers have been left disillusioned with the concept of fashion weeks altogether. Fashion is enjoyed by millions across the globe – an outlet that becomes even more inspiring when people who look like yourself are featured as the stars of the show. The blatant rejection of so-called 'curvy' or 'plus-size' models at LFW, many of whom are considered to be a 'normal size', further descends the industry into body toxicity.
Personally, the concept of 'curvy' and 'plus-size' has never sat right. Having scoured the internet for the definition of plus sized, the only conclusion found is that there is no clear answer. Whilst Vogue has put time and effort into exposing plus size brands that go up to a size 5XL, other fashion companies shockingly start their definition at size 12. In the UK, the average size of a woman is 16 – two sizes up from some companies' definition of 'plus size'. Therefore, not only does LFW refuse to feature models in the most common size in the UK, the event has also weakened the body positive movement by subliminally aligning itself with fat-phobia stereotypes long thought forgotten.
As for men, the answer to the 'plus size' question is even more complicated. The idea of 'plus size' for men has not even hit the fashion industry as of yet, with information regarding larger sizes for men convoluted and confusing. Perhaps this is simply due to the increased media pressure on women to 'look good', or perhaps because these questions have not yet been raised in men's fashion – a debate for another day.
Ultimately, celebrating all bodies shapes should be encouraged. From the naturally lean to the naturally curvy, from the tall to the short, everyone should have the right to access fashion that makes them look and feel good. In fact, I would argue that commenting on bodies at all should be assigned to the past. In a world where negative body image and decreasing self-esteem continue to be very real mental health issues, surely it is time to celebrate simply feeling good rather than passing unfounded judgements on what looks good.
LFW has work to do. The week has the unique and privileged position of being able to influence current trends. So instead of sweeping diversity under the rug, LFW should be proactive and provocative in promoting confidence in all bodies. By using the platform to create a new standard, perhaps fashion and beauty will no longer be an exclusive environment.
London's chance to rectify their mistakes will be in September when they host their second fashion week of 2023. With any luck, this time they will hopefully showcase the true meaning of fashion – diverse, representative, and future-oriented.
Lead the way, London.
---
Read more From Life&Style:
Fierce Fashion or a Wild Display of Cruelty? A Glimpse into Paris Fashion Week's Underbelly of Abuse
New Female Empowerment Songs: Is 2023 the Era for Self-Love and Female Empowerment?