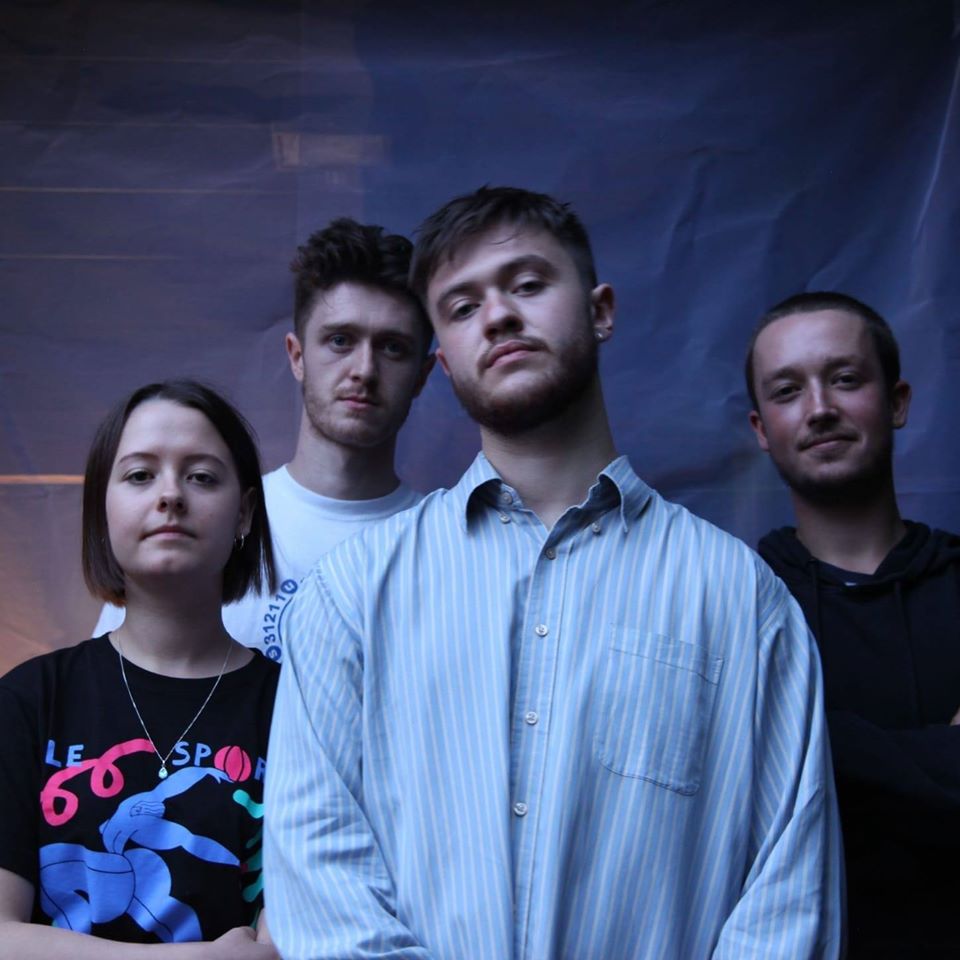 Music Critic David Evans introduces us to Birmingham based band Chartreuse, and gives an overview of their EP Even Free Money Doesn't Get Me Out of Bed
It doesn't seem right to use the term 'local' for a band who've already landed a feature on Phil Taggart's Radio 1 show and a live performance for Jo Wiley on Radio 2, but from speaking to students at Birmingham, Chartreuse are easily one of the most slept on acts from the area.
Formed in 2014 and only releasing music at the tail end of 2019, the four-piece made good use of the years as they quietly honed their sound by taking on a number of impressive support slots, equally as varied as their radio audience, on their quiet rise. Playing alongside the likes of grunge-rockers Drenge and the softer indie-pop of Bombay Bicycle Club, the band's wide appeal is a credit to their dark-pop sound of memorable melodies with an emotionally heavy delivery.
Chartreuse's debut EP, Even Free Money Doesn't Get Me Out of Bed, is comfortably in line with a string of popular UK jazz influenced artists of this moment. As such, it's easy to make comparisons and hear echoes of other bands across the four tracks; a King Krule-esq dark attitude, Puma Blue moody tones, neo-soul vocals reminiscent of Nick Hakim, and maybe even delay laden guitar lines similar to Ben Howard's 2014 offering I Forget Where We Were. Yet despite any similarities you might hear, Chartreuse deliver on a unique level of honest and emotive lyrical content combined with powerful builds and climaxes.
'Three days', the first single release from the EP, is a great introduction to this style. Being a crushing tale of expectation confronted with reality, it bears the hallmarks of their other tracks with its musical arrangement and moving delivery. "I've gotta wait three days till I can spend my life with you" croons Wagstaff before listing off how his life is lightened by this other person. Lyrically, the track has the great ability to be brutally honest and open, yet never straying too far and becoming overly sentimental.
'Was I wrong to write you a song? / Putting space between us all along / My generic ideas of love / I thought this was what people were / I thought this is what we are'
Ultimately, the optimism and infatuation of the first half ends up crushed amid a cacophony of guitar licks and synth lines accompanied by ad lib wails and falsettos.
Standout track 'Midnight Oil' takes the same elements of 'Three Days', but shifts into a more uplifting tone. Filled with big, echoing organ sounds and quivering guitar loops, the song speaks of romantic desires and a sense of perseverance with its chanted chorus: 'Burning the midnight oil'. Whilst more sentimental in its subject, the lush texture of sounds and haunting delivery creates another powerful offering on the EP. 
Harriet Wison's vocals take center stage on the next song, 'Woman I'm Crazy', a track with a more stripped back acoustic piano counterpointed by pounding octaves of distorted guitars and bass in the chorus. Taking a shift in style from previous tracks, Wilson sings on the subject of double standards for women, and delivers a powerful message in a languid style in keeping with the rest of the track listing. The song is littered with great lines like:
'Should I hold it down / I'm losing myself somehow / It's on the tip of my tongue / Oh how uncomfortably numb'
Lyrically, it's another strong contender on the album, and whilst the accompaniment takes a more straightforward turn, 'Women, I'm Crazy' is a fantastically bluesy piece that adds colour to the EP.
If the previous track is Chartreuse getting loud, final track 'Boat' sees them at their most intimate for a bitter farewell. A very minimalist production showcases Michael and Harriet's gentle voices and touching harmonies teetering on top of delicate piano chords. Singing of loss and feeling lost, the exposed delivery is credit to the band's technical ability and songwriting credentials as 'Boat' still delivers bucket loads of emotion, absorbing you into its world.  
Forgetting the debut label, Even Free Money Doesn't Get Me Out of Bed, is an incredible release in its own right. A strong set of dark, ambient pop songs full of honest and emotive content backed up by powerful songwriting, Chartreuse's talent is rightfully being recognized. Whilst the EP does take a melancholy tone, there is a quiet optimism to the music. The band have described these songs are personal therapy and given their cathartic effect, I have to agree.
Although coronavirus has put an end to live performances for the foreseeable future, Chartreuse are running a series of Late Night Lockdowns on their YouTube channel listening to and discussing their favorite records. 
Chartreuse's music is available now via [PIAS] Recordings
---
You Might Also Like
Single Review: Live Lounge Allstars – Times Like These
Album Review: Gerry Cinnamon – The Bonny