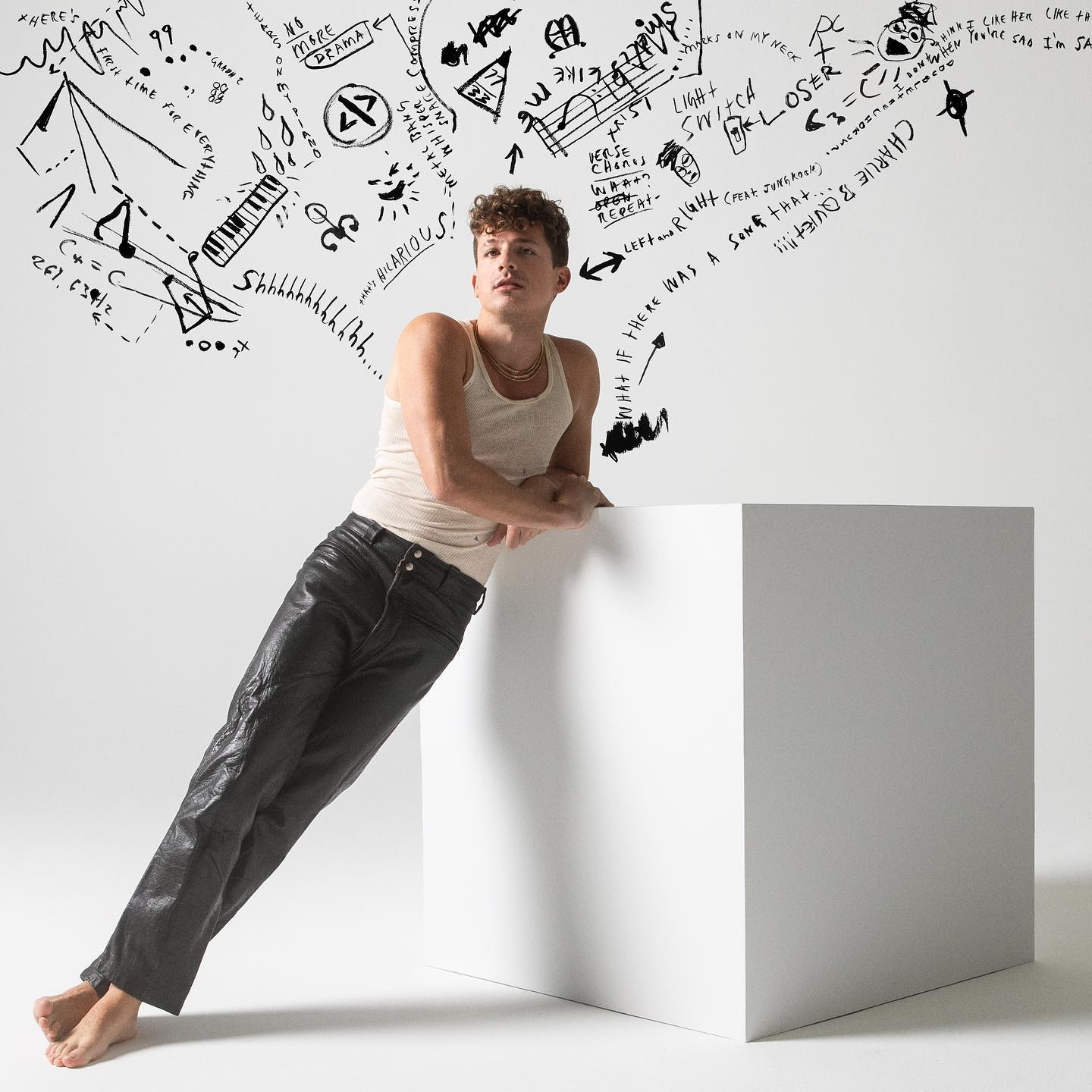 Music Critic Louisa Pickard reviews Charlie Puth's latest album, describing it as 'post-pandemic pop at its best'
CHARLIE by Charlie Puth is post-pandemic pop at it's best: punchy, upbeat and easy to digest. Long known for his soft vocals and original production choices, this latest album capitalises less on his previous infusions of rock and soul, but instead asserts itself as pop through and through. Originality is instead found through the increasingly experimental sampling and production techniques alongside tongue in cheek lyrics, making this a playful ode to his romantic relationships and subsequent heartbreaks. A self-titled album with a confident tracklist, Puth claims to be authentically himself, which endears him to fans globally.
The album opens relatively gently compared to the upbeat tracks that follow, setting the tone of post-relationship realisations, regret and resentment. However, Puth does not seem to wallow in this as much as the initially melancholic synth opening suggests. He quickly demonstrates these playful aspects mentioned, combining the chorus' titular lyric of 'That's Hilarious' with laughing backing vocals that are both musically and thematically cohesive.
He then returns to the autobiographical album name with the second track 'Charlie Be Quiet'. The ever-contested question of how to 'play it cool' in a relationship is explored in this internal dialogue of a song where he swings between thoughts and octaves alike. Acoustic, stripped backings are interrupted by moments of heavy, stompy guitar which characterises much of this album. Again, Charlie neatly intertwines the musical and lyrical aspects, creating a track that is relatable and sympathetic.
Having teased nearly all of the tracks on his various social media platforms, Puth has certainly capitalised upon the effects of the pandemic, namely the explosion of TikTok and the pressure for artists to have a social media presence. Demonstrating his perfect pitch and production talents, he shared many snippets of how the songs were created, layering parts and often sampling unusual sounds such as the iconic light switch noise in the similarly titled lead single 'Light Switch'. It echoes more of his classic sound favouring a stripped back chorus reminiscent of previous hits such as 'Attention'.
The album then follows with several similarly themed and styled tracks, each equally catchy and enjoyable before reaching the only collaboration- 'Left and Right' which features Jung Kook of BTS. The vocal feature does little more than break up the album; instead I found that it was the production of the song that was most exciting.
Most notable when listening with headphones, the chorus features panning during the lyrics 'I can feel you over here, I can feel you over here, you take up every corner of my mind', yet another example of Puth's gymnastic production. Several of the subsequent tracks get lost within the punchier and more original moments, such as 'When You're Sad I'm Sad' which proves forgetful despite being one of the only ballads.
Yet the pairing of 'Tears On My Piano' and 'I Don't Think That I Like Her' save the second half of the album from fizzling out. The former features Puth's talent on the keys which echo throughout the chorus and burst haphazardly into the solo section, indeed one of the album's only instrumentals. The latter rounds off the bigger, punchier tracks and arguably should have been the final song to finish the album more conclusively. Its key-change is pop perfection and reminds the listener why time and again Charlie Puth remains at the forefront of this genre.
All in all, it is an album worth giving a listen but not to be taken too seriously.
Rating: 7/10
---
Enjoyed this? You might also enjoy: