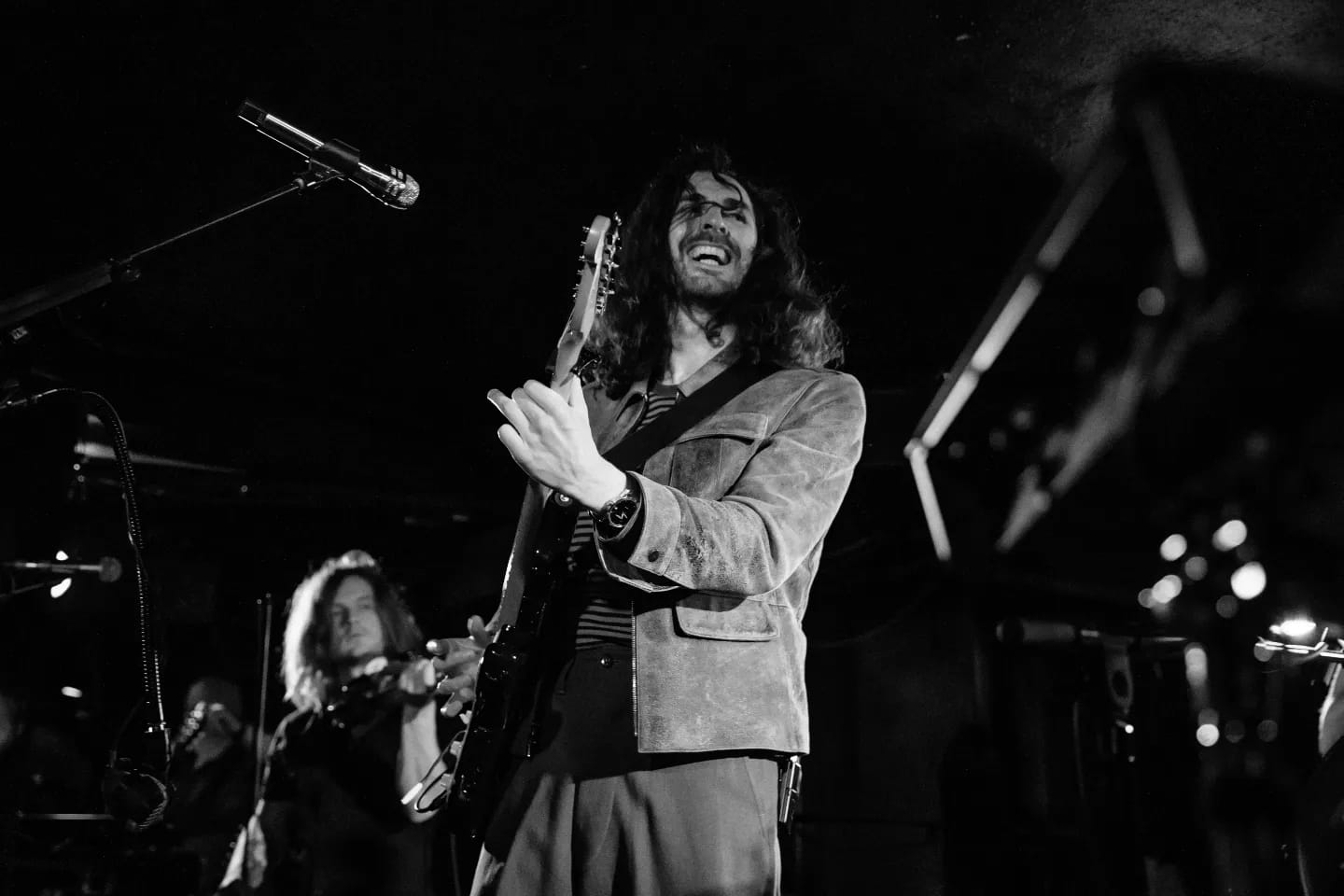 Music Critic Eve Wisniewski reviews Hozier's latest EP, Eat Your Young, praising it's fresh and varied sound
Hozier's EP Eat Your Young unleashes the feral and unholy in his long-awaited return since Wasteland, Baby! four years ago. Precursor to his third album, Unreal, Unearth due for release in the summer, Hozier teases at a new underworld in three distinct tracks.
'Eat Your Young'
'Eat Your Young' opens the EP with a wild call. These chanting vocals oscillate throughout the song, calling you in. Powered by hunger and hedonism, the first track takes us into an animalistic feast as the title suggests. I think this first song shows Hozier's musical nuance, straddling the genres of pop and alternative. The wicked scene is elevated by a catchy melody that almost makes you forget its macabre subject. It is extremely addictive. This song deserves its eponymous seat, seemingly as an allegory for the world we live in, 'if there's something to be gained/there's money to be made.'
As the feast commences, it feels like an unholy communion, primal and insatiable, 'let me wrap my teeth around the world.' Hozier is often inspired by mythological or literary figures in his music and in this EP, we see the influence of Dante's hell coming through, particularly in this first track. From the underwater depths of Wasteland, Baby! we enter the furnace of Eat Your Young.
'All Things End'
The second track brings a tonal shift both lyrically and melodically to the grisly scene of the first. We get Hozier's soulful sound coming through as the song laments over inevitable loss. With many of these songs written during the pandemic, it makes sense for the EP to be coloured by multiple emotions. For me, this song is not as satisfying as its accompaniments, but it feels like a necessary interlude. It shows Hozier's variation, the compelling pop of the first track, to the soulful togetherness of 'All Things End.'
'Through Me (The Flood)'
'Through Me' concludes the EP with a haunting resonance. Hozier's church-like sound emerges with its choral vocals and hymn-like melodies similar to previous singles like 'Nina Cried Power'. This song plots a story and shows a journey of reflections. First, we get a man witnessing his inferiority to nature, 'picture a man/like a speck out from the shore.' Then we see his godliness, 'the world, it flows through me,' to his mortality, 'picture a grave/picture six feet freshly dug.' Uplifted by grand, echoing vocals, this song feels designed to fill the shadowy corners of a gothic cathedral.
This EP will definitely appeal to existing fans who have been craving the grim delights of Hozier's music. But it also feels fresh and varied enough to recruit new followers. If these songs are a reflection of his upcoming album, Unreal, Unearth is sure to take its rightful place in Hozier's eclectic oeuvre. With the combination of pop, soul, and alternative, Eat Your Young, will satisfy many appetites.
Rating: 8.5/10
---
Enjoyed this? You also might enjoy:
Single Review: Paris Paloma – Labour
Single Review: Angel Olsen – Nothing's Free