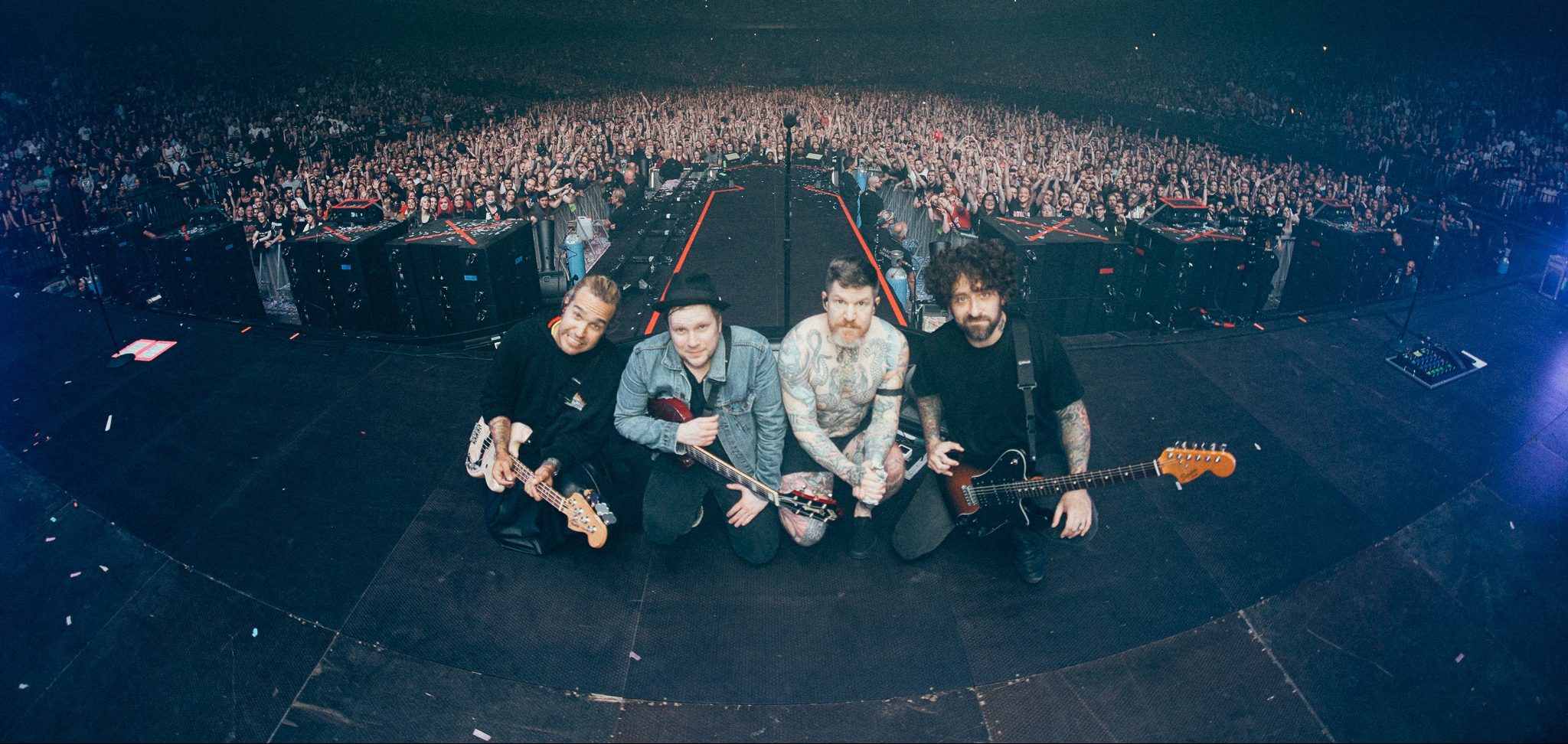 Music Critic Sammy Andrews reviews Fall Out Boy's new album, So Much (For) Stardust, highlighting its variety of coexisting elements and the return of the band's classic sound
So Much (For) Stardust is Fall Out Boy's step back onto the stage after five years. A dive back into their classic pop-punk/rock sound, the album sees the band firmly returning to their roots, and it is a return that is very welcome.
From the opening few chords of 'Love From the Other Side' I knew I would be in for a ride with So Much (For) Stardust. Opening the album with theatrical strings and a building piano melody, Fall Out Boy direct the album into the space of the stage and of spectacle. 'Love From the Other Side' is an incredibly punchy and energetic entrance into the album. Piercing guitar riffs and driving drum beats only furthersustain their power through the catchiness of follow up track 'Heartbreak Feels so Good.' These songs are Fall Out Boy stepping back out onto the stage and reclaiming their sound.
In this, Fall Out Boy offer some of their catchiest songs yet on So Much (For) Stardust. 'Fake Out' is an infectiously bright sounding song whilst dealing with anxieties in lyrics such as 'do you laugh about me whenever I leave? / or do I just need more therapy?' Similarly, 'So Good Right Now' follows thisrecipe, with an upbeat, almost twee melody pushing the ironic hook 'feeling so good right now 'till we crash and burn somehow.' But unlike 'Fake Out', it enters slightly too far into the bubble-gum pop-punk of the early 00's to feel sonically at home on this album.
The overall cohesion of the album feels contradictory. A definitive theatrical pull sees dramatic strings across tracks like 'Heaven, Iowa' and 'I Am My Own Muse.' Yet, equally Fall Out Boy move from raw, dynamic rock riffs and deeply vulnerable lyrics to high polished production and whimsical vocables in a way that at once works brilliantly and also doesnot entirely seem to fit.
This theatrical pull finds itself centralised halfway through the album on the track 'The Pink Seashell'. For me, this answers the questions of cohesion, with Ethan Hawke noting the importance of holding onto the simple joys in life in the face of tragedy. Taking a sample from Hawke's role in 'Reality Bites', Fall Out Boy meld performance with music and offer an interlude to So Much (For) Stardust that raises one of the album's central concerns: the meaning of it all.
From this, comes a highlight of the entire album. 'The Kintsugi Kid (Ten Years)' is a return to high energy catchiness, but it wraps up each of the albums key themes perfectly. Delving between anxiety, self-doubt, nostalgia, and the passing of time, the song is a definite stand out on an album that is all about looking back on life and figuring out where you fit in it all.
So Much (For) Stardust in all of its contradictions stands as a theatrical performance of life, examining the human condition for all of us to listen to. It is an album that deeply values listening in chronological order and is best experienced when you simply let yourself get carried away with its varying ups and downs. Ending with its title track, the album further cements the chaos of life and offers a grand closing moment determining 'life is just a game'.
Rating: 7/10
---
Enjoyed this? You might also enjoy:
Album Review: Paramore – This Is Why