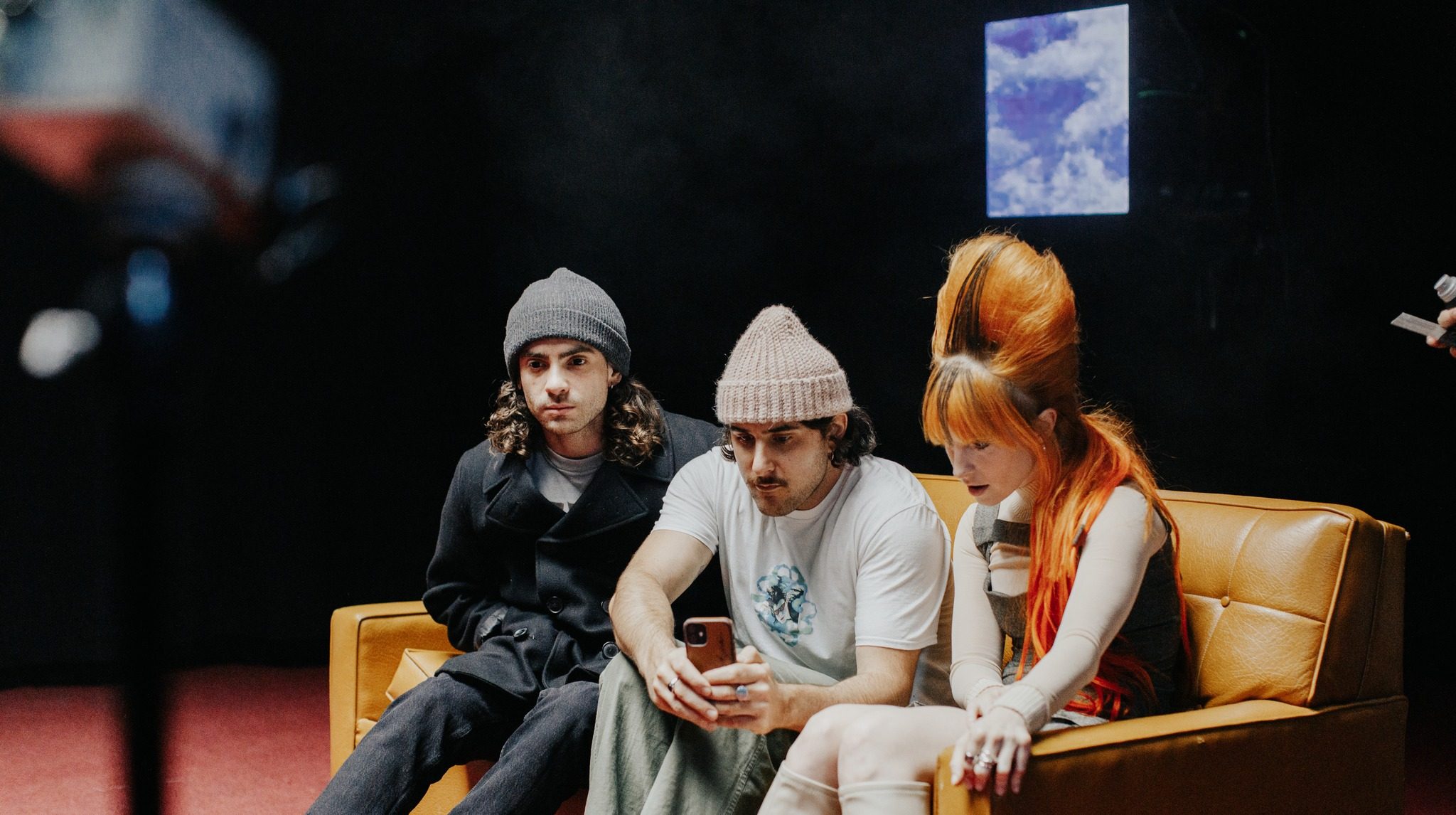 Music Critic Sammy Andrews reviews Paramore's first album in 5 years and praises it for being a perfect innovative comeback album
The anticipation that has built surrounding a new Paramore album has built an entire mythology surrounding their return to music. And This is Why is nothing short of a confirmation of this mythological status. This is Why sees Paramore at some of their best, blending their past roots with new influences, and spanning some of their most vulnerable themes yet. In their search to navigate the modern world, Paramore reckon with, embrace, and confront the messiness of it all.
The title track 'This is Why' opens the album and propels you into the swirling examination of the human mind that the album takes you through. The catchiness of its hook sees influences drawn from the likes of Talking Heads and Bloc Party, ensuring it will get stuck in your head. Meanwhile, lyrically, it introduces a central theme of the album: paranoia and self-isolation. In this haze of disillusionment with the world, we are then taken over to 'The News' – a brasher and louder exclamation of fear at the state of the world that leads into 'C'est Comme Ca's' wry and brutally relatable opening line 'in a single year I've aged one hundred.' This is quintessentially a post-covid album, and Paramore have delivered a deeply relatable and necessary interrogation of the human condition in a post covid world.
Moving from wider concerns at the state of the world, Paramore also balance the internal and personal in This is Why. 'Running Out of Time' sees Williams confront her own flaws, backed by infectiously groovy guitar riffs from Taylor York. Similarly, 'Crave' is a deep dive into nostalgia and the inclination to romanticise life, ultimately seeking to find 'the future and the past connected.'
The album searches for connections and reconsiders them, constantly constructing and destroying what it lays down, only to rebuild it stronger the next time. We are taken into melodic and atmospheric and honest moments with 'Big Man, Little Dignity' and 'Liar' and then propelled forwards with the insanely strong two track run of 'You First' and 'Figure 8.'  'You First' finds swirling guitar effects circling around your head and then pulling out to isolate Williams' vocals before once again pushing into a punk infused chorus that could have fit comfortably on Brand New Eyes. And just when you think they have reached their peak on the album, 'Figure 8' continues this swirling punk infused confrontational energy.
Connecting the past and the present, with the constant push and pull of the modern world, This is Why sees Paramore reaching new heights. Between the grooviness of York's guitars, the push of Farro's drums and William's simultaneously vulnerable and confrontational vocals, This is Why continuously offers something new to the listener, whilst feeling warmly familiar and relatable. 'Thick Skull' in its melodic building to a euphoric burst at its end could not close the album better, lingering on the line 'a thick skull never did nothing for me, same lesson again?'
Rating: 10/10
---
Enjoyed this? You also might enjoy:
Live Review: Bullet For My Valentine