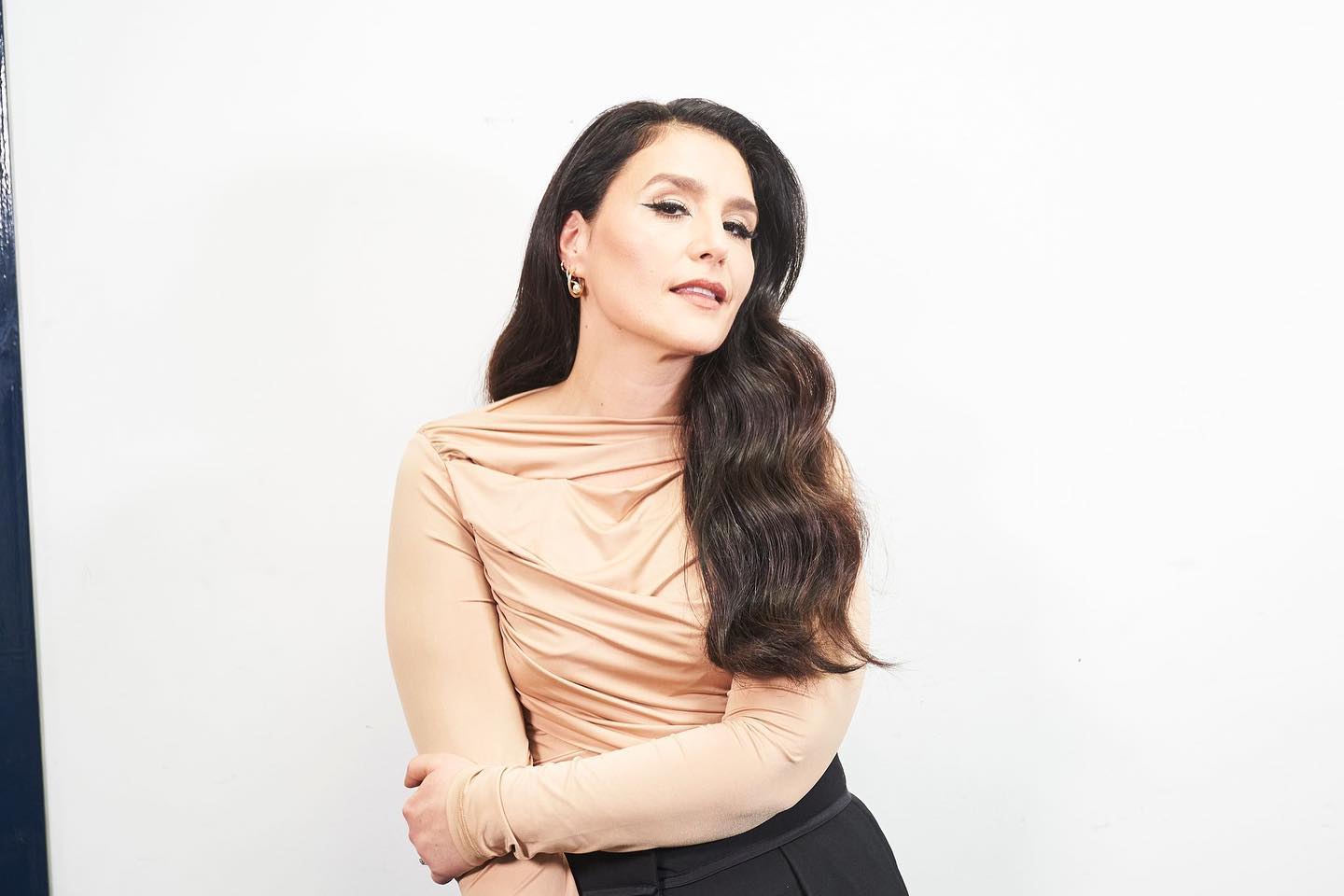 Music Critic Samuel Hastings reviews the latest album from Jessie Ware, praising her ability to combine polished disco and modern dance music for a wide audience
Following the release of her 2020 LP What's Your Pleasure?, London-based dance-pop singer songwriter Jessie Ware firmly established herself as a 21st century queen of disco of immensely broad appeal, with tracks like 'Ooh La La' and 'Soul Control' dominating gay village dancefloors, critics' end of year lists, and supermarket sound systems in the three years since it was released. Despite the persistent old adage that disco is dead, Ware brought life to the genre with sultry vocals, a decidedly modern approach to production, and delectable lyrics drenched in coy innuendo.
While the synth-tones and drum machines of What's Your Pleasure? recontextualised disco in the image of contemporary dance-pop, Ware's newest album, That! Feels Good!, takes pride in a much more unreservedly retro sound. A glance at the record's cover art will give away a vintage glamour that oozes from the music within; lush orchestrations of swelling horns and sweeping strings accompany groovy-basses and funky guitars harkening back to the work of CHIC among other large, ornately arranged groups of disco's golden age. Tracks showcasing this highly produced throwback sound litter the album, with 'Hello Love' standing out for its classy, full-bodied melange of gentle strings and loungy saxophone adlibs.  Across other tracks like 'Beautiful People' and 'These Lips' we hear thickly layered walls of irresistibly danceable polyrhythms, giving a rich listening experience that feels akin to eating a very calorific and equally expensive chocolate dessert.
This decadent throwback sound suits perfectly Ware's hedonistic lyrics, evoking images of the lavish and debaucherous nightlife of high society in the disco era, most obviously exemplified by the extravagant 'Pearls' which is teeming with a frivolous luxury, sharing with the listener an infectious sense of joyful recklessness. There is a sense throughout the album that Ware's intent is to share an experience of glitzy, sensory indulgence with the listener, as if the entire record serves to deliver on the mantra 'Pleasure is a right', repeatedly and confidently asserted throughout the excellent title track which opens the album. 
While her previous album was full of playful nods toward the erotic, That! Feels Good! is as unabashedly raunchy as the title would suggest. 'Shake The Bottle', in particular, serves as a manifesto of promiscuity, in which Ware shares a list of colourful characters to have graced her bed, harkening back to 'Mambo No. 5', but with more character to the names subjected to the lyricist's lust. By far standing out as the essential track of the record, 'Shake the Bottle' feels like the album's premise distilled to its purest form: opulent, cheeky in tone, a fantastic vocal performance rich in character, and a groove with hypnotic power to drive the hips to dance.  
While the pure disco tracks that shine throughout the album are certain to dominate dancefloors of lovers of the genre, there a few wonderful songs peppered through the track list which are bound to serve a much a broader set of partygoers, delivering a much more conventional 21st century dance-pop sound, though still adorned in the nostalgic late-70s regalia permeating through the rest of the album. Tracks like 'Free Yourself' and especially 'Freak Me Now' feature the driving repetitive beats and Eurodisco sampling of a modern club banger steeped in the house tradition, standing out as the most danceable tracks on an album that otherwise excels in this regard. 
Despite the remarkably high standard Jessie Ware has set herself in recent years, this newest effort comfortably sits atop the pile as her greatest achievement yet. Groovy, sexy, and perfectly polished, That! Feels Good! remains fresh while leaning into the sounds of old, taking on the best of disco and fusing it with a modern flair and a magnetic charisma, resulting in perhaps the greatest, most essential album of the contemporary disco canon. 
Rating: 9/10
---
Enjoyed this? You also might enjoy:
Album Review: Hozier – Eat Your Young
Single Review: Ellie Goulding – By The End of the Night