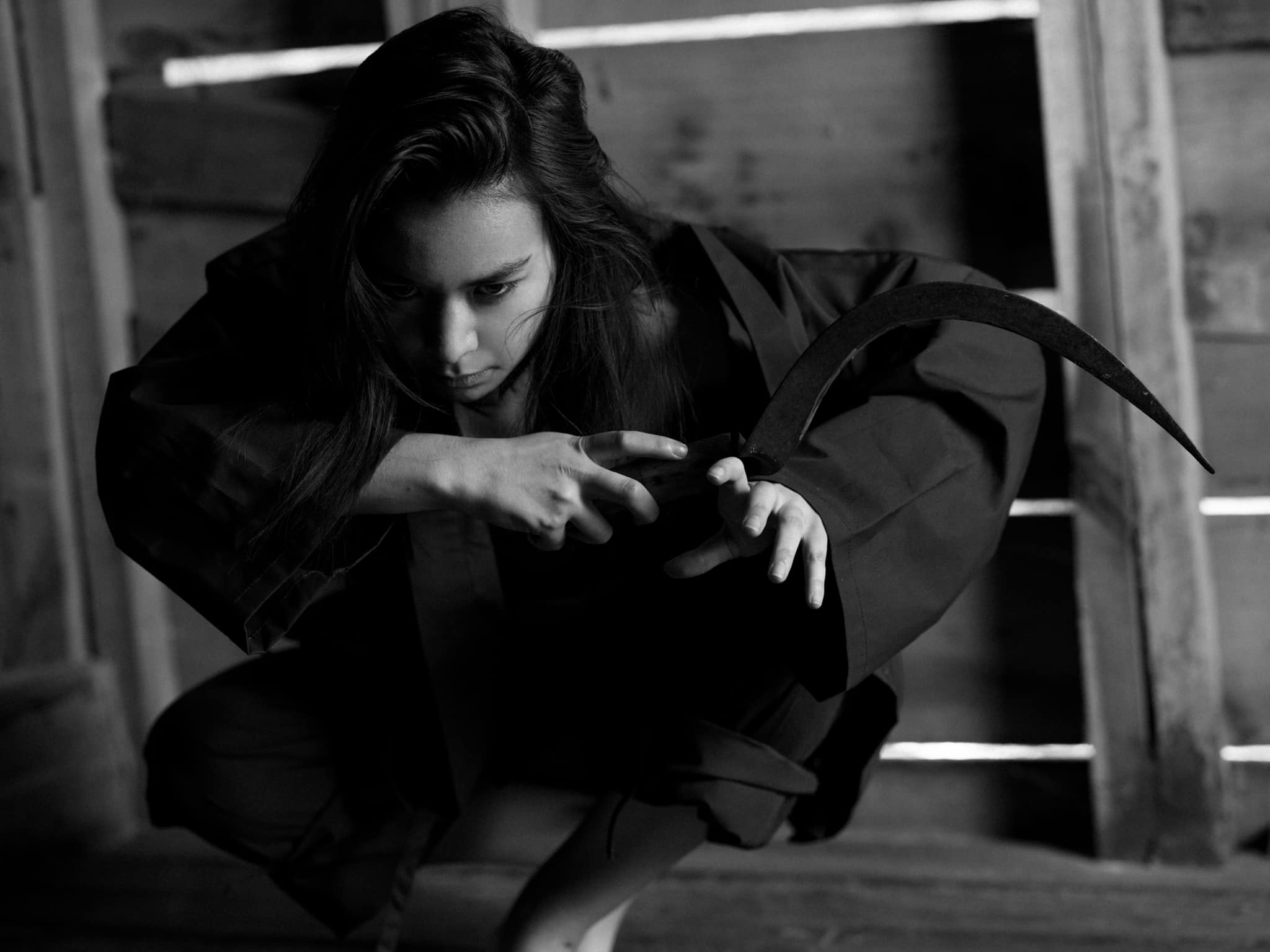 Music Critic Riley Wells reviews acclaimed singer-songwriter Mitski's new album finding to be reflective of her early work whilst still forging a new direction and identity
Just a year and a half after her last record, Laurel Hell, Mitski has released her seventh studio album, The Land Is Inhospitable And So Are We, recorded with longtime producer Patrick Hyland in Nashville, Tennessee. Alongside the initial announcement in July 2023 came a cascade of marketing – video messages delving into the meanings of tracks, a series of acoustic tour dates accompanied by a film screening and even a limited edition merchandise line for the top percentile of fans on Spotify. It was clear the team at Dead Oceans Records were going all out. And with the release of the album on 15th September 2023, we can see it was for good reason.
The opening track on the album is also the first of three singles, 'Bug Like An Angel.' With its mellow, understated guitar and relatively stripped-down vocal performance, the track feels like reuniting with an old friend. Despite this warmth, the themes of alcoholism and loneliness are biting, letting us know that Mitski is not yet ready to rebuke her reputation of sensitivity. 'Bug Like An Angel' takes us back to basics – it's a low, acoustic track reminiscent of the Puberty 2 era. In fact, many of the songs on The Land were written or at least conceived many years ago before many rounds of rewrites; this gives the album a nostalgic feel. A revisiting of the 2014-2016 sound is particularly special for many fans who were disappointed by 2022's Laurel Hell.
The next standout track is 'Heaven,' the third track on the album and the third single to be released. With shimmering orchestral notes speckled throughout what is otherwise a classic ballad, the result is warm and tender. Many of Mitski's love songs have a bittersweet undertone to them, and 'Heaven' is no different, despite its misleading title. Allusions to a willow tree, symbolising a person's capacity to withstand hardship, and the ominous lyrics of 'And the dark awaits us / All around the corner' give the song a level of incongruence, which Mitski balances well without leaning too far into either self-deprecation or flat-out denial.
The next track, 'I Don't Like My Mind,' steamrolls right into the first verse without an introduction, discussing themes of overindulgence, shame and the erosive compulsion to be seen as a morally good person. 'I work myself to the bone' and 'Please don't take / Take my job from me' suggest that the narrator is throwing themselves into their work (in this case, the music) as an attempt to balance the scales – if the 'work' in question resonates with fans and supports them through tough times, some of the narrator's bad behaviour ('the things that I've done') can be offset and thus forgiven.
'The Deal', track five, follows a despondent narrator on a journey to give up her soul. It seems that much of the album is struggling with a sense of guilt, and with no other options, the solution is to give up on humanity altogether. 'I'd give it just to give / And all I will take are the consequences' portrays a final moment of reckoning, while the bridge, 'Your pain is eased but you'll never be free' plays on a popular lyrical theme for Mitski – complete and utter hopelessness. As the longest track on the album, 'The Deal' seems to represent the culmination of each of the tracks before it. Overwhelmed by guilt, unease in their relationship, loneliness, the narrator gives it all up in favour of 'the consequences,' and in the final minutes of the album we get a glimpse into what this means.
Track nine, 'My Love Mine All Mine,' is another standout track, a perfect moonlit stroll of a song, and appears to be the first love song in Mitski's discography without undertones of a toxic relationship. Although it alludes to the inevitability of death – and would it really be a Mitski song if it didn't? – it is less morbid and more accepting, asking the powers that be to protect her lover when it is her turn to go. Though the track is simple, it is stunning, and marks a much-needed respite from the previous, much darker tracks.
The closing track, 'I Love Me After You,' features some of Mitski's more ambitious vocals, high and commanding, with the track adopting a much more hopeful and arguably egocentric persona in comparison to the rest of the album. In direct contrast to 'My Love Mine All Mine', the lyrics declare 'Streets are mine, the night is mine' and 'I'm king of all the land.' Rather than a desperate ache to be seen as morally good, 'I Love Me After You' comes across as more of a villainous anthem: if we think about the album title, Mitski's narrator is claiming to be king of all that is inhospitable. So the track could be claiming a newfound freedom, or it could be about someone radically accepting themselves in their worst moments with no attempt to redeem themselves, immortalising their reputation as someone cold, cruel and therefore inhospitable.
Overall, The Land Is Inhospitable And So Are We marks a new era of Mitski, dark and stormy and folk-inspired, but one which is consistently self-referential, seemingly aiming to challenge or add a new perspective to many of her older songs. Not only is it a comprehensive introduction to Mitski as an artist, it ties together each of her wildly different sounding albums, which makes the listening all the more serendipitous for long-time fans. It is not quite her best album to date, but it sure is close.
Rating: 9/10
---
Enjoyed this? You might also enjoy:
Album Review: Sprain – The Lamb as Effigy
Single Review: FIFTY FIFTY – Cupid Remix ft. Sabrina Carpenter
Album Review: Blur – The Ballad of Darren