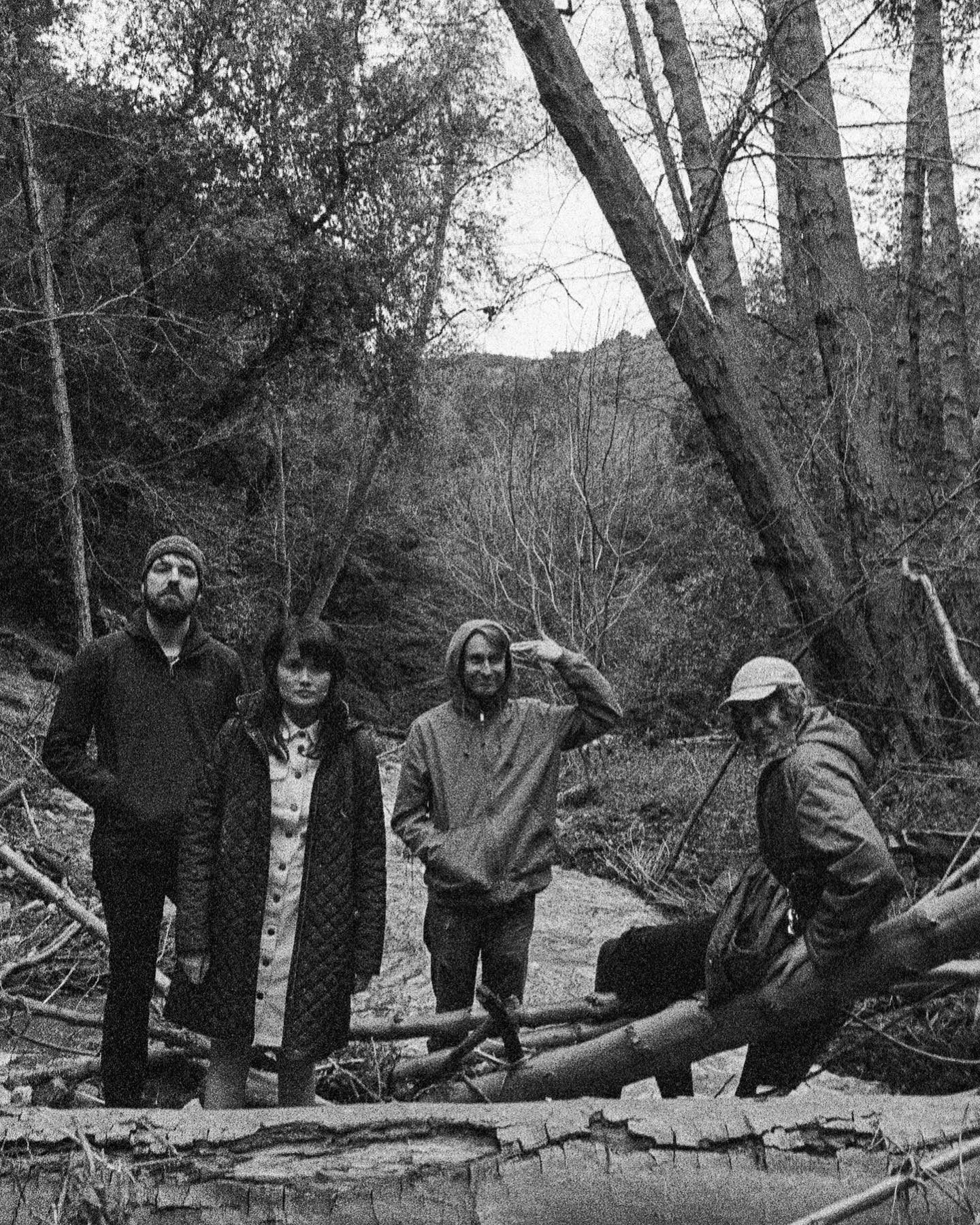 Music editor Devin Birse reviews experimental rock act Sprain's new album, finding it to be a masterwork of sonic destruction.
A sense of grandiosity follows The Lamb as Effigy like an owl hunting a bat. Its slicing violins, bleak organs, and theatrical frontman often come close to consuming its wider ambitions. At points, you almost give in to it as if you're reclining back at an opera house waiting for the show to begin. Then you hear a blast of feedback screech, the curtains tear apart, and the whole cast is revealed to be tearing themselves limb from limb across a medley of booming bass, scattershot drums, and screeching gloriously noisy guitars. When you open your eyes, the whole metaphor has become undone, the opera house collapsed under its own weight, the owl's corpse obliterated by the bat swarm.
For a while now Sprain has been a prospect to watch, their self-titled 2018 debut showcased an undeniably talented trio of musicians. Their 2020 follow-up As Lost Through Collision featured an expansion of their lineup and sound as they melded their melancholic slowcore with the noisy aggression of 90s-style post-hardcore. They're both impressive releases and taken together show an insane amount of growth but The Lamb as Effigy or Three Hundered and Fifty XOXOXOS For A Spark Union With My Darling Divine, isn't just an album of growth, it's an album of expansion and acceleration. A towering piece that stretches noise rock past its breaking point and then crafts a temple out of what's left.
This isn't to suggest the album is pure experimentation for experimentation's sake. At their core Sprain is a band that manages the fantastic double act of being able to make a 25-minute drone epic and 4-minute noise rock ear splitter equally engaging. Take 'We Think So Ill of You' where after a minute of pure feedback the band blasts into a grooving post-hardcore headbanger. Or debut single 'Man Proposes God Disposes' where a demented funk bassline provides an off-kilter yet catchy opening that steady's the track as the guitars and percussion build, and build. Becoming more demented and twisted by the second, as the track reaches an apex of spidery no-wave style guitars accompanied by a voice that sounds like a dying man raging against an unforgiving universe.
Those vocals might be one of the first things that'll turn you off this album. Frontman Alexander Kent's delivery is often a harsh and aggressive style of sprechesgang, somewhere between Joe Casey's post-punk psychobabble and the shout singing of Unwound's Justin Trosper. It's a style not too dissimilar to most other noise rock acts but it's when Kent croons that his voice truly reveals itself. Aching out into a harsh, yet beautiful falsetto. Its intricacies are highlighted by Kent's lyrics that balance grotesque maximalism with a humanity and poetry, that allow images of erotic monstrosity like 'Mosaic of erections' to co-exist with the tender horror of 'and read the braille of my quivers.' The lines are labours of love, they're neither a secondary thought to the music nor take precedence over it, instead, both feel sculpted around each other.
But as much of a showman cum preacher as Kent is, it's the band as a whole that causes this misanthropic epic to reach its true, Glenn Branca by way of Wagner heights. The tangled guitar lines of Sylvie Simmons lock in with Kent's own guitar work to create ballads out of apocalyptic distortion and tender neo-folk with equal proficiency. April Gerloff's bass work is equally impressive, the riffs on 'We Think So Ill of You' carrying a discomfortingly infectious quality. Yet the most intense performance might be drummer Clint Dodson, his blistering percussion work not only lays down the rhythms but builds atmosphere and emotion to bursting points. On mid-album highlight 'Margin For Error' his cascading cymbals combine with Kent's organ drones and blistering guitars, to create a sonic cathedral worthy of worship.
While it is fun to play coroner and examine the various individual elements of the albums body it's the way the band works together that forms such an exquisite corpse. Across these eight tracks, their combined proficiency allows the music to sore past its lofty hour-and-a-half ambitions. At one moment tender and gorgeous the next earth-shattering, the whole album constantly on a knife edge between brilliance and self-indulgence. While to some it may seem that it tips towards the latter, on my repeated listens I found that even on the industrial sound collage 'Privilege of Being', or the Scott Walker goes no-wave epic 'God or Whatever You Call It' my interest never faltered. Despite its horror, anxiety, and anger I was gripped every time I worked my way through the album's hour and a half of post-noise-rock apocalypticism.
It's important to emphasise the phrase 'every time', The Lamb as Effigy isn't a single-listen album. It's a work so dense and maximalist that a single run-through leaves you feeling that you've barely scratched the surface. Across its bleak sonic passages and obtuse lyrics, there lurk deeper commentaries that only unveil themselves under extreme scrutiny. Themes of art, its self-serving masturbatory nature, and the things we sacrifice to achieve it line the grooves of this record just as much as religious guilt and thudding basslines. The whole album at times reads almost as a metacommentary in so deep that it could consume itself. Yet despite that what holds this work together and pushes it towards the territory of a masterwork is the genuineness of these ambitions. Above all else, The Lamb as effigy is the sound of a ridiculously talented group of musicians coming together to make an album of boundary-pushing sonic destruction, and that truly is a beautiful thing to see.
Rating: 10/10
---
Enjoyed this? You also might enjoy:
Album Review: Blur – The Ballad of Darren
Essential Album: Liz Phair – Exile In Guyville