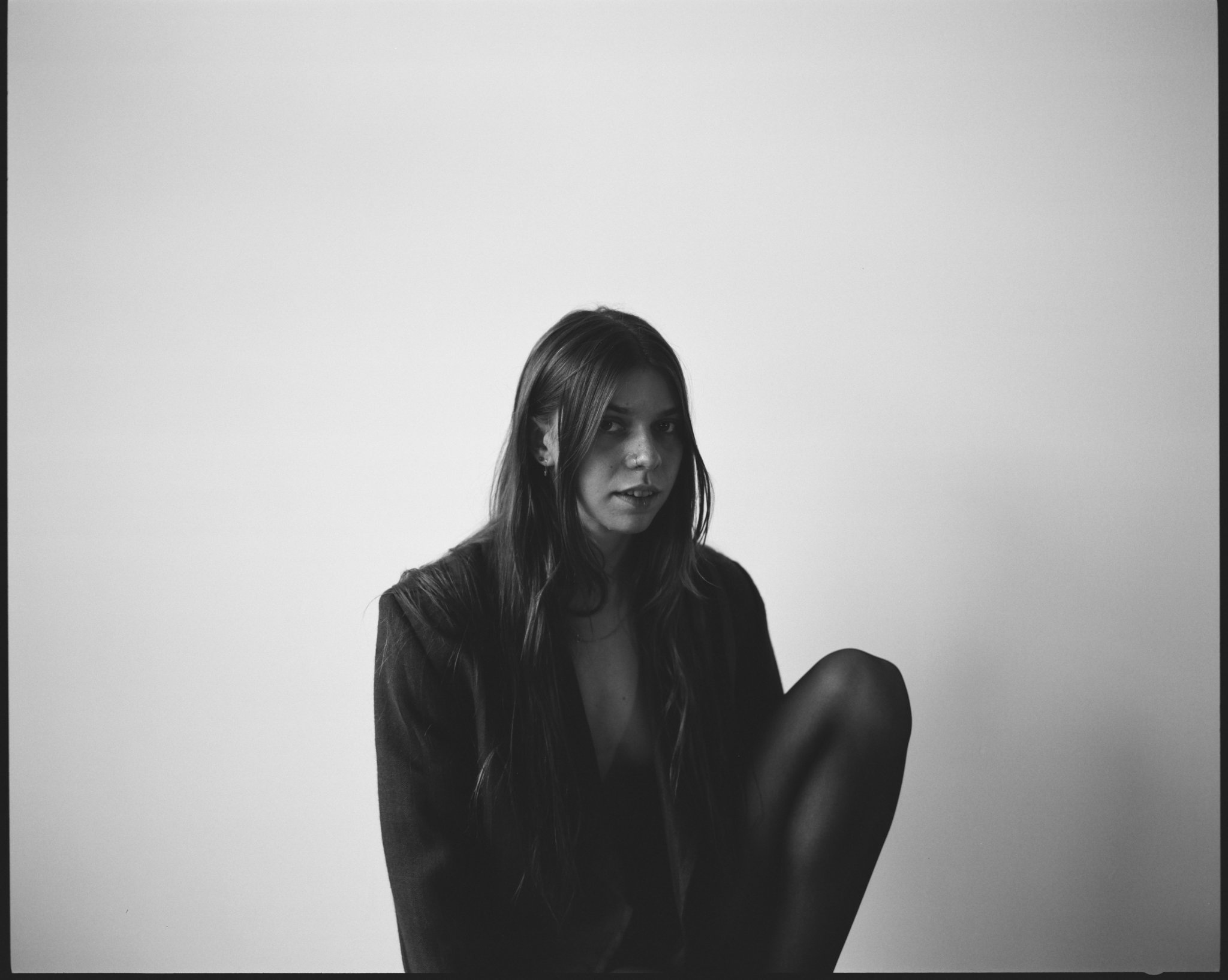 Music Critic Isabelle Porter praises Tomberlin's latest album for its minimalistic and contemplative tone
In a tonal departure from the pressed-flower vibrancy and crackling nostalgia of 2018's At Weddings, folk musician Tomberlin sits poised in monochrome on the cover of her sophomore album, staring straight into the camera. With this new album Sarah Beth Tomberlin opts for a minimalist and thoughtful sonic tone, emphasised by the lowercase styling of the track list.
The album opens with 'easy', a song that defines the aesthetic of the record. On this and many of the tracks on the album, Tomberlin makes use of an understated percussion that gives her songs a meditative beat. This percussion captures the essence of organic rhythms, like a foot tapping in anticipation or fingertips attempting to drum away confusion on the cheekbone they rest upon. Tomberlin sings of inward frustration on 'easy', weighing the comments of another against self-criticisms. The sensitive track draws you in and holds your attention.
Tomberlin's contemplation takes on an earthy warmth in 'born again runner' and 'sunstruck'. 'I know I'm not Jesus / But Jesus, I'm trying to be enough,' she sings on 'born again runner.' The song is rich with shimmering harmonies and the echoes of old country stings that harken back to the singer's Floridian-Kentuckian roots. She carries this sound into 'tap', a standout track reminiscent of the work of artists like Daughter and Adrianne Lenker. The analogue tone of the song is warped by electronics at the end of phrases, tinging the song with an element of surrealism that voices the tentative edge of the lyrics: 'I look for signs on the faces of the buildings / I look for signs on your face of us ending.'

The album drifts into a darker sonic territory on songs like 'memory,' 'happy accident,' and 'stoned'. 'memory' is a stunningly simple piano track that is subverted by a menacing drum machine beat which stalks through the song like the Jaws theme. Tomberlin draws upon the catchphrase of beloved television painter Bob Ross for the title of 'happy accident', which chronicles the missteps of a tumultuous relationship: 'And don't you tell me to stay 'cause you know that I will / But you get so close, I almost don't / Bite my lip, happy accident.' 'stoned', another standout track on the album, is a release of the confusion and tension brewing throughout the front half of the album. Drums punch out Tomberlin's anger, and the track itself rocks with electricity. Tomberlin reckons with a relationship with God in a much more desperate circumstance than on earlier songs like 'born again runner'. Her voice reaches a chilling crescendo as she belts the lament: 'I had forgiveness in my heart / You knew / You knew.'
With a more light-hearted tone, 'collect caller' brings in sweeping horns, the plunk of piano notes, and a plucked guitar to juxtapose the sardonic lyrics. Tomberlin compares a boy who drifts through life and takes from those around him to a debt collector. 'Collect caller / Go stack your followers / Networking at every show / Could build the Tower of Babel as you babble on' Tomberlin muses with her signature wordplay. The credits roll on 'idkwntht'; the initialised title track. 'idkwntht' is a fitting conclusion for the album to reach, reprising the sonic quality of the record with acoustic guitars and the strains of a tenor saxophone. In hypnotising, upturned phrases, Tomberlin tells listeners to 'Light your candle, cast your spell / Sing it like it is a prayer / Sing it like no one else is there.' Her lyrics are echoed by bassist Felix Walworth, lending a contrasting secondary voice to the otherwise solo effort. The album ebbs out with grace and assurance.
i don't know who needs to hear this… is an impressive step forward for Sarah Beth Tomberlin. The tracks are sparse and analogue, threaded with electronic sounds that subvert listeners' expectations just so. This album is a worthwhile listen that proves its artist as a rising gem of the folk genre. Tomberlin has honed the whimsy of her previous work, coming up with a collection of eleven intimate songs that look at romance and questions of existentialism with a clear-eyed vision.
Rating: 9/10
---
Enjoyed this? Check out the latest from Redbrick Music:
Reading Festival Preview: Main Stage East Line Up