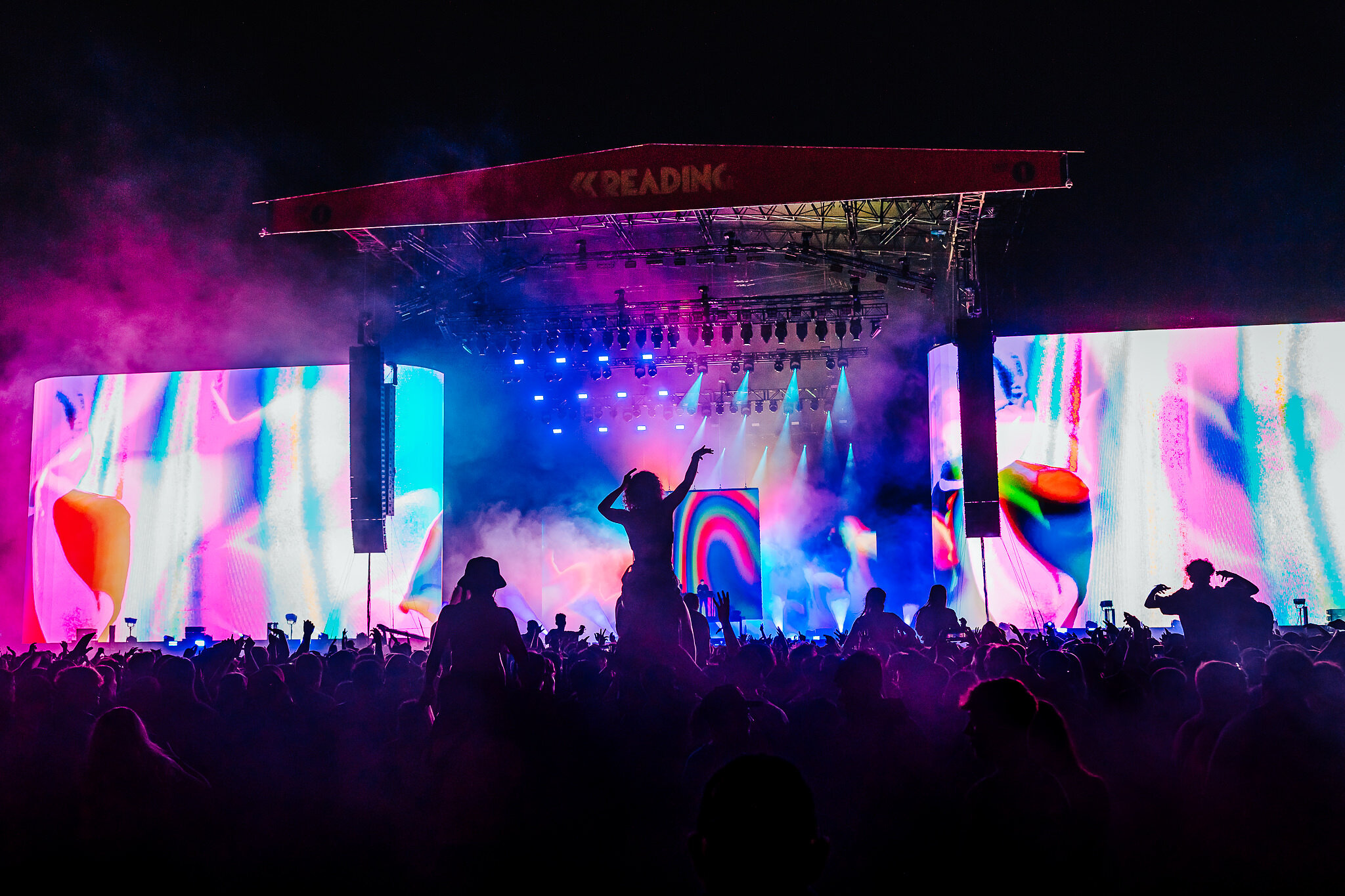 Music Editor Faith Parker outlines the artists to watch out for on the Main Stage East of Reading Festival
Reading and Leeds Festival returns this summer from the 26th-28th August. Thousands of people will flock to Richfield Avenue and Bramham Park to hear their favourite artists and hopefully discover some new arising talent. The line-up this year is more diverse, a step in the right direction after the festival received criticism last year for the absence of female headliners.
The variety of stages, from the BBC Radio 1 Dance Stage to The Pit and the BBC Music Introducing Stage, ensures that there is something for everyone. Reading and Leeds Festival is also making a positive impact through their promoters' (Festival Republic) partnership with Music Declares Emergency, an organisation pushing for climate action. You can see the 'NO MUSIC ON A DEAD PLANET' banner on the Reading and Leeds Festival line-up posters here.
Reading Festival boasts two main stages with no clashes between them. Leeds Fest has the same artists as Reading, but on different days. Main Stage East features some of the biggest and most exciting names in music currently and the headliners reflect the eclectic range of music across the weekend. Main Stage East is headlined by Dave, a UK rapper with an impressive number of awards under his belt. As the 'youngest ever solo artist to headline Reading and Leeds', he is sure to get the party started.
Saturday headliners Arctic Monkeys are no strangers to the main stage, having headlined Reading and Leeds in 2009 and 2014. Revered as indie-rock icons, Arctic Monkeys are sure to cause a frenzy, inspiring the crowds with their biggest hits. Rage Against the Machine are also familiar to the stage as previous headliners. They will ensure that Reading festival goes out on a bang, with their rage-fuelled nu metal.
Frank Carter and the Rattlesnakes appear as special guests on the Friday at Reading. Their debut album Blossom propelled them into the punk-rock scene and their latest album Sticky maintains much of the same ferocity and playfulness. They are known for their wild live performances with plenty of circle pits, so be sure to see them bring this energy to Reading.
Also appearing on the Friday are Brighton band Black Honey who pack a punch. Their latest album Written & Directed blends aggressive, grunge rock, such as on 'Disinfect' with cool, summer sounds on tracks like 'Beaches'. Make sure you catch the irreplicable Little Simz, a London rapper whose album Sometimes I Might Be Introvert won BBC 6's Album of the Year. Polo G, Circa Waves and Griff are also playing Main Stage East on Friday at Reading.
Saturday's line-up on Main Stage East is just as exciting, with indie band The Sherlocks kicking the day off, later followed by The Lathums. Dayglow's feel-good dream pop is expected to get the crowd dancing and special guest Jack Harlow, whose popularity has quickly risen in recent years, will keep the energy going. Fontaines D.C., popular on the post-punk scene, will continue to rile the crowd up, fresh off the back of the release of their third album Skinty Fia.
Wolf Alice grace the stage before Arctic Monkeys. Their latest album Blue Weekend was critically acclaimed and arguably their most polished work to date. The band move between ethereal, shoegaze songs that will transcend you to another place and explosive rock bangers. This combination makes for a thrilling live performance.
Run the Jewels, who play before Rage Against the Machine on Sunday at Reading, are one to watch. Their latest album RTJ4 was them at their best, with some killer collaborations. 'JU$T' even features Zack de la Roche himself (frontman of Rage Against the Machine) alongside Pharrell Williams.
Måneskin will be a highlight; they rose to popularity after winning Eurovision in 2021 with 'Zitte E Buoni'. They are sure to captivate the audience with their dazzling rock anthems. Across the Main Stage East on Sunday you can also catch Pale Waves, Denzel Curry, Willow and Mallrat.
Whilst Main Stage East offers a great array of artists, be sure to also check out the line-ups of the other stages at Reading and Leeds. There is no shortage of great music to dance to with your friends across the weekend.
*Disclaimer: Check the line-up for Leeds, as the day the artists play will be different to Reading*
---
Enjoyed this? Check out the latest from Redbrick Music:
Album Review: Harry Styles – Harry's House