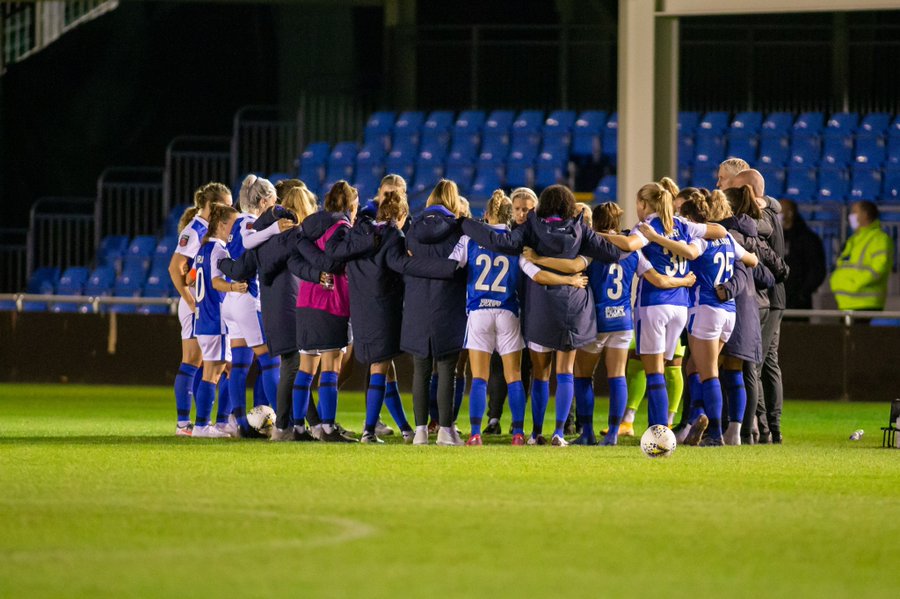 Sport writer Jake Davies reviews Birmingham's defeat to Everton in the Women's FA Cup semi-finals and looks ahead to a critical league season
Birmingham City were unable to reach their third Women's FA Cup final this week as they were beaten 3-0 by a rampant Everton side at the SportNation.bet Stadium.
Taking place just three days after the Blues edged past Brighton & Hove Albion on penalties in the quarter-finals, a lethargic Birmingham team struggled against an attacking onslaught from the Toffees, their defence ultimately giving way as Simone Magill struck just before half-time to give the visitors a deserved lead.
The away side built upon this lead shortly after halftime, as Denmark's Nicoline Sorensen scored from close range, effectively putting the game to bed. Valerie Gauvin capitalised on a lapse of concentration to drive in a third late on, setting Everton up to take on Manchester City in the final of the competition on 1st November.
For Birmingham however, their chance at a second FA Cup trophy slips away for another year. The West Midlands side is currently in the midst of a transition, as new manager Carla Ward seeks to rebuild after a disappointing league campaign left the Blues second from bottom last season.
Following the high-profile exits of star players in the past few years, including England striker Ellen White and Welsh holding midfielder Hayley Ladd, Birmingham have struggled to find form and consistency.
Though their cup tie with Everton was technically a game from the 2019/20 season – the competition was delayed by the COVID-19 pandemic – Birmingham's attention turns immediately to the 2020/21 Women's Super League. Last season, they won just two league games under Marta Tejedor and are yet to gain any points from their first two games this campaign.
Meanwhile in Merseyside, Everton have regrouped after an average season saw them finish sixth last year, and have come out of the gates flying with two wins and five goals already in the WSL, along with an impressive 2-1 victory over league champions Chelsea in the FA Cup quarter-finals last week. With Birmingham clear underdogs, Carla Ward mentioned prior to the game that she had hoped this pressure on Everton to achieve a routine victory would help motivate her side, but clearly it was not enough in the end.
Birmingham will now be shifting their focus to survival in the WSL after avoiding relegation by just one point in the 2019/20-season, when the COVID-19 pandemic brought an abrupt end to the league and condemned Liverpool to the Women's Championship. The Blues' top goalscorers last season, Lucy Staniforth and Rachel Williams, left the club over the summer to join WSL rivals Manchester City and Tottenham Hotspur. With almost half of Birmingham's 19 goals last season scored between them, these losses are significant and leave Ward with a tough task ahead if she hopes to keep her team afloat for another year.
As Everton march confidently forwards into both the FA Cup final and the new WSL season, Birmingham may rue a golden opportunity missed, but the team can now focus on the important task of survival as they seek their first points of the campaign.
---
Like this? Check out more from Redbrick Sport:
BLM, Sport, and Racism: A Collection of Resources
The Selly Sportscast: What We Learned From Rob Hegarty
Getting Through Kneehab: Having A Long-term Injury Mid-pandemic