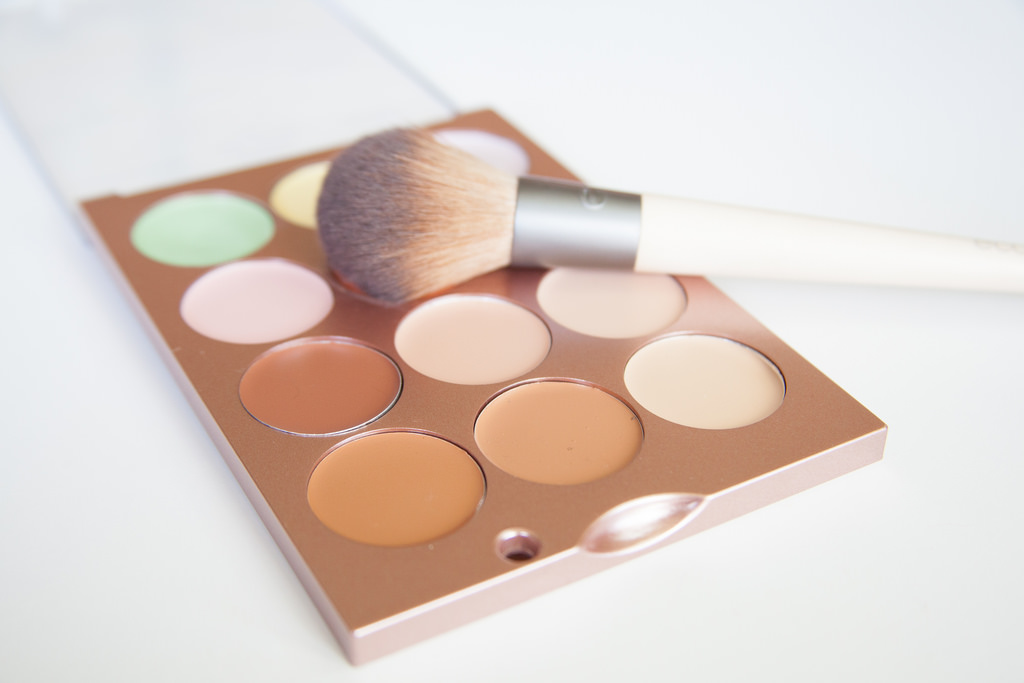 Life&Style Writer Emily Breeds asks whether the excitement surrounding the Bullring's new Morphe shop is a reflection of a dangerous obsession with the internet's idea of high-end perfection
Popular American makeup brand Morphe have recently opened a shop in Birmingham's Bullring. I visited the Bullring a couple of days after the new shop was opened and instantly noticed a sectioned-off queue. We were let in a couple of people at a time, meaning only twenty to thirty people were allowed in at once. The enthusiastic staff had earpieces to communicate with each other regarding these numbers, seeming more part of a rigid organisation than a makeup shop. The queue was mostly made up of teenage girls, some of whom were getting angry at the staff when they were not let in straight away, as though their lives depended on it. But why were these young people that desperate to shop for Morphe, an admittedly high-quality yet very pricey makeup brand? Brands like Morphe, just expensive enough to let you know how good they are, seem to be in demand at the moment, especially with the younger generation. Is the obsession with these products just a harmless sign of the times or a reflection of the dangers of internet culture?
The hype surrounding these products likely comes from internet culture and a rapid rise in online shopping. The internet has become a huge part of most people's lives, with social media presence being an extension of our personalities. However, this is often simply a highlight reel of everyone's lives, showing an extremely idealised existence. Additionally, YouTube and Instagram makeup tutorials are on the rise, the most popular of which seem to follow the trend of precision and perfection, which can supposedly only be achieved with high-end products. An influencer's endorsement of looks and products increase their followers' desire for them, meaning those who cannot afford the makeup may feel left out, or save for ages in order to fit in with the masses. Particularly in an age of 'FOMO', it is easy to see a link between endorsement from a young person's role model and an increase in sales. Take Kylie Jenner, for example. Kylie Cosmetics, which sells her famous lip kits for $29 online, has earned her $900M, which is not surprising considering the extensive promotion to her 121 million Instagram followers.. Of course, the products themselves must be good if so many people are buying them, but the point remains that her celebrity status no doubt substantially contributes to the hype.
This is not to say that the internet cannot be used for good in the beauty industry. Through prominent online makeup artists such as Jeffree Star and James Charles, men wearing makeup is are gaining more exposure and the idea is becoming increasingly normalised. Morphe unashamedly sells products from James Charles, Jeffree Star, Manny MUA and Bretman Rock, with huge screens of Charles rocking looks from his new palette. Also, through the body positive movement, which is ever-growing online through Instagram accounts such as @i_weigh and @bodyposipanda, people are encouraged to accept themselves with or without makeup. Makeup tutorials are varied, from SFX makeup, to $1 challenges, and all are completely accessible. If you can't afford the products shown in the tutorials, many blogs offer dupes for expensive brands. Alternatively, tutorials can be adapted to suit what you already have, without having to spend anything extra. Essentially, there is something for everyone, regardless of budget or level of interest in makeup. That being said, there is nothing wrong with loving the high-quality makeup Morphe offers. It is popular for a reason – the eyeshadow palettes offer an extensive range of colours and the highlighters glow beautifully. Saving up for something just out of your budget makes buying it even more exciting, either for yourself or as a gift for others. Furthermore, the opening of Birmingham's Morphe shop means that people living close by do not have to pay extra for shipping or wait for a week. For those outside Birmingham, the shop is just one of many you can only find in large shopping centres such as the Bullring, so visits become even more special if you make a day out of it.
Therefore, we should not shame young people for enjoying the latest trends in makeup. Experimenting with makeup is part of growing up for a lot of people, which often leads to a genuine and healthy passion for it. Just because better quality products are more accessible to the younger generation does not make them flawed; after all, this is a generation for the majority of whom the latest technology is a staple part of their lives, so why not the latest makeup releases too? Like Miss Sporty mascara and Club Penguin, the internet and high-end makeup are just two of the many things this generation are into, so why should we stop them from enjoying that? The internet is dangerous, but with the right awareness and regulations, it can be filtered into a place for good. And yes, the makeup products are expensive and the hype does seem a little excessive at times, but every generation has something they are crazy about. The pigments in those eyeshadows are amazing, after all.