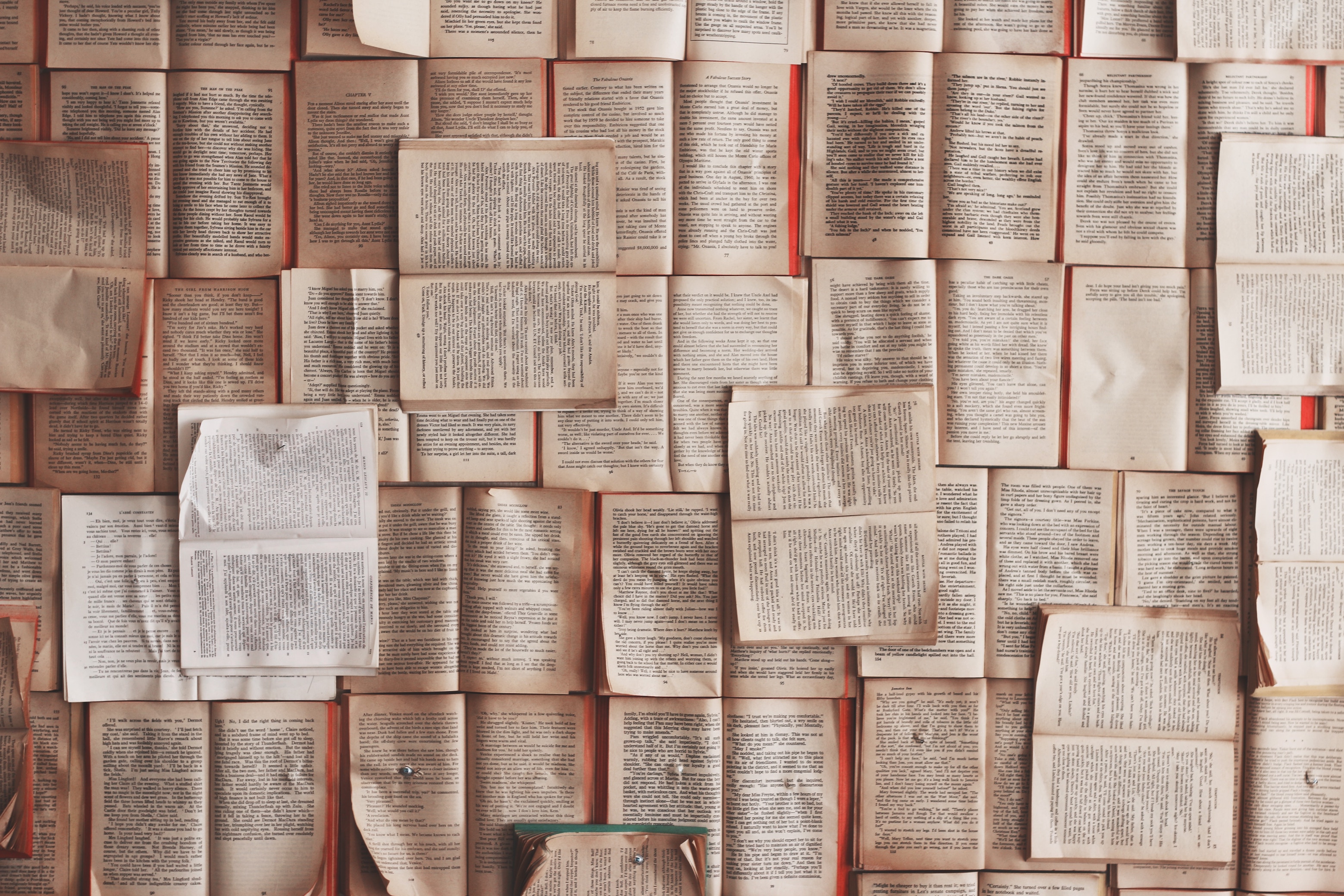 Life&Style's Ellie Jeffery lists five of her personal favourite books to help new students get through their first year at university
I often wish that I'd read more during my first year at university, not only because I brought way too many books with me, but because reading is such a great way to relax and unwind, especially during the massive leap into first year.
Depending on your course, first year often leaves you with an abundance of free time, reading will help keep your mind focused whilst finding some calm in your new surroundings.
In terms of finding books on a budget, I'd recommend using the University Library, specifically the English Literature section on the second floor, or the Birmingham City library. A lot of council library services have started to use the ebook borrowing service BorrowBox, alternatively, you can borrow from a friend or even try audio books using the Audible free trial.
Now we've cleared the issue of how to access books as a student, these are my five recommendations to help freshers in their first year as a student (but equally, to any student looking for literature to take the October blues away).
The Subtle Art of Not Giving a F*ck by Mark Manson 
If you're looking for a self-help guide to get you through first year, don't read this book. This isn't your typical positive-thoughts, happy thinking self-help books, which are too optimistic for cynics like me to take seriously.
In Mark Manson's opinion, optimism is no longer the appropriate attitude to take, as optimism doesn't stop the bad things from happening. Instead, we should all learn to get by with accepting these goings on, feeling sad about them, and not forcing ourselves to face everything with a smile.
Trying to care about everything is exhausting, and coming to university is sure to give you a whole new list of things to care about – societies, friends, nights out, lectures etc. Often, there's way too much to choose from, and spreading yourself too thin by picking up a million and one things isn't just detrimental to your work, but to your mental health too.
If you pick up one book from this list, let it be this one. We all know those people online who are far beyond what should be considered healthy; playing five sports, doing ten societies and going to every single nine am lecture. Don't let yourself be sucked into the hole of trying to emulate that standard. Everyone struggles, and this book is incredibly helpful in letting you identify what you should and shouldn't give a f*ck about in this new environment you find yourself in.
Role models are important to maintaining a sense of perspective as to what you want from life, and what you want out of your university career. Even in first year, if you don't keep your priorities clear in your mind, you can easily lose sight of why you wanted to be here to begin with, therefore, finding a focus point is incredibly important.
Tara Westover is a testament to the power of education, going from a girl living in an isolated Mormon community to a woman with multiple degrees from prestigious universities worldwide. The way she breaks free of the world her family attempt to trap her in is truly inspirational – and we always need more inspirational women in the public eye. Even if you don't come from an insulated religious community that decries education, then the lessons she teaches are easily transferable.
There's been a massive push by universities nationwide to start admitting more students from lower income backgrounds, students from ethnic minority communities, and students that simply fall into the bracket of 'unlikely to attend university'.
She defeated the odds to get herself an education, and pushed herself above and beyond to get the qualifications she needed to attend Brigham Young. Success stories are vital to giving yourself the confidence you need to succeed at university, and I hope this pick will help anyone currently struggling with finding a sense of belonging at university.
Zadie Smith is an amazing, intersectional feminist author, and writes beautiful prose. I owned this book for almost two years before I finally picked it up, and I'm so glad I did.
If you're looking for something that is unmistakably literature, but is still equal parts entertaining and accessible, then this is a great novel. Based loosely on Howards End, Zadie Smith constructs a family-focused narrative with hilarious characters. I particularly love the comedy between the two 'main' families of the novel – the Kipps and the Belseys, and their infighting.
There's also a little bit of romance in the book, with family reactions to the relationship that will make you glad you're single. This book isn't totally distinct from real life, it's still set in a contemporary setting, but the idiocies of the families make it just a little bit unbelievable. Missing your family? Read this and you probably won't miss them quite as much anymore.
Harry Potter and the Philosopher's Stone by J. K. Rowling
Harry Potter is a great pick for this, not only is it magical, far away from the harsh realities of university life, but it's also a comfort blanket around you whilst you're in the process of adjusting to life as a student.
For me, the Skulduggery Pleasant series by Derek Landy is my Harry Potter, which are still worth a read even as an adult. They're funnier, darker, and have horrible teacher-figures, whilst offering that dose of nostalgia to ease any sense of homesickness or assignment-induced stress.
Having something that you can read over and over again saves you money, but also saves you the time you need to spend when you read something new. Often, starting university can feel like you're blindfolded and tripping over every obstacle in your path, so it's important to have things around you to keep you centered, and what's better than a book?
You need a cookbook, I cannot stress this enough. Even if you're on meal plan, you'll still be cooking some meals for yourself when you get sick of Infusion, and practising your cooking skills now means you won't be struggling when the pressure drops later on. The NOSH For Students series includes easy recipes with clear instructions, budgets and pictures to reference.
They're some of the best student cookbooks around, with a vegetarian edition for those wanting to cut down on their meat intake, and NOSH For Students Two which includes slightly harder recipes if you already know your way around the basics.
I also recommend the Hungry Student Vegetarian Cookbook, which is my personal go-to for weekly meal planning, and if you really don't want a physical book, then the BBC GoodFood application on your phone will give you some pointers if you type in what you have in your fridge.
---
More articles like this:
The Best Book-to-TV Adaptations
The Difference Between First and Second Year