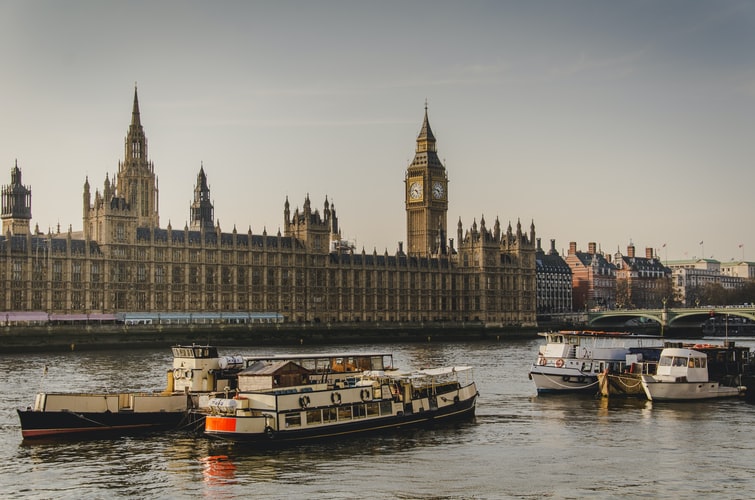 Boris Johnson was discharged from St. Thomas' Hospital on 12th April after treatment lasting six days, including a three-day stint in intensive care
After speculation surrounding the possibility that the COVID-19 virus had led to PM suffering from pneumonia, it was revealed that Boris Johnson was given low level, non-intrusive oxygen treatment via a mask after his condition deteriorated.
The last Prime Minister who was admitted to hospital during their time in office was Tony Blair in 2004, who underwent two heart surgeries to combat his cardiac arrhythmia. Margaret Thatcher received eye surgery during her time as Prime Minister.
Johnson returned to work on April 27th to take charge of the UK's response to the pandemic once more.
His Chief Advisor, Dominic Cummings, returned to work at Downing Street on 14th April after self-isolating with COVID-19 symptoms.
In a video clip posted on Boris Johnson's Twitter page, the Johnson said, 'it is hard to find the words to express my debt to the NHS for saving my life.'
He specifically thanked two nurses who stood by his bedside when things 'could have gone either way' – Jenny from New Zealand and Luiz from Portugal.
David Cotton, another patient treated by Jenny McGee, has since said that 'she should be given a medal.'
Luiz Pitarma's father has stated that his son initially 'got a bit of a fright' when he was called into work at such short notice to treat the seriously ill Prime Minister.
In response to the PM's praise for the ward sister and senior staff nurse, some were quick to point out that under the Conservative's decade long stay in No. 10, a nurse's average salary has fallen by 8% – or by £2,646 in real terms.
Johnson also thanked the millions and millions of people isolating themselves across the country and reassured the public that 'we are now making progress in this incredible national battle.'
This comes as the public has become increasingly restless with a life of isolation. Ministers have announced that the UK's lockdown will not be ending imminently.
Economists are also wary as the OBR (Office of Budget Responsibility) – the government's own economic forecaster – has predicted a loss of 35% of GDP and a rise in unemployment of two million due to the government's lockdown measures.