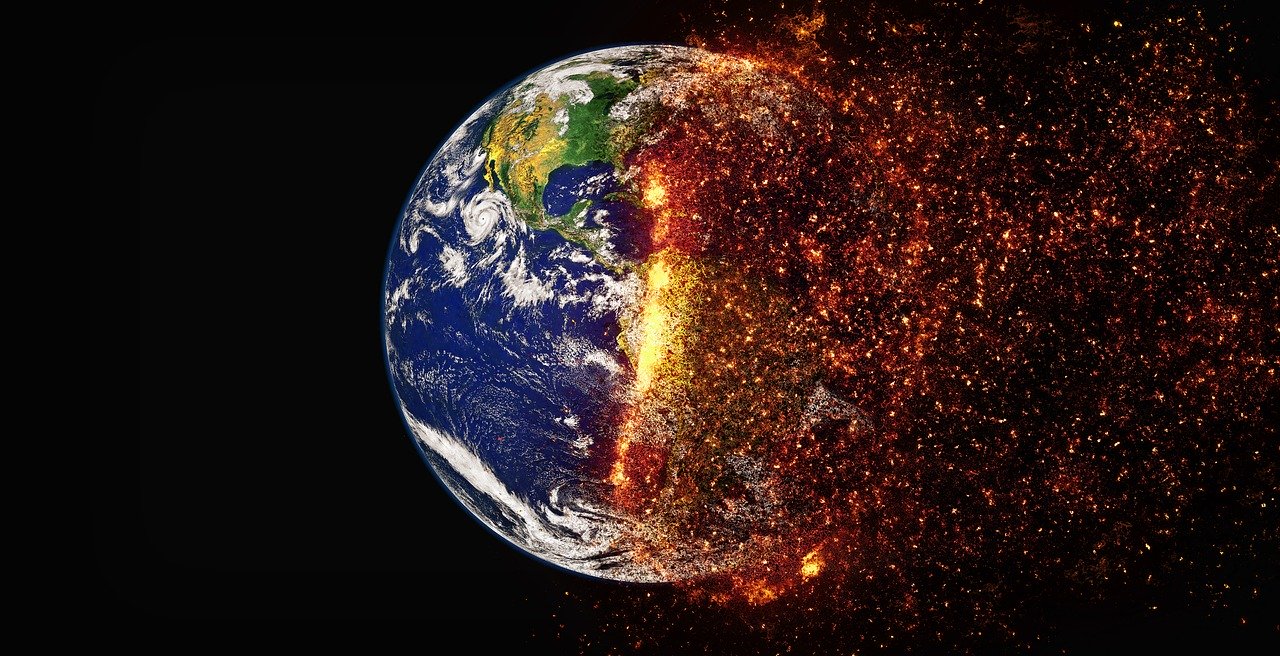 Comment Writer Sophie Utteridge urges the PM to take the climate crisis seriously following his admission of ignorance
Once again, our Prime Minister has broken a promise. You may not be surprised by this as, after all, this isn't the first time and it probably won't be the last. But this time, despite the promises he has made to fight climate change, the evidence is loud and clear of his failings. In a recent interview on BBC Radio 4's Today programme, the former President of COP26 (that's the United Nations 26th Climate Change Conference) Claire O'Neill claimed that Boris Johnson had admitted to her that he 'doesn't really get' climate change. As the leader of a country who has promised to cut down to carbon zero by 2050, this doesn't bode well for our chances of actually succeeding. 
Lately, many reports have been published about what the UK is actually doing to help cut carbon emissions down and ultimately reduce the rate of global warming. We've brought forward the ban on sales of new petrol and diesel vehicles to 2035 rather than the original deadline of 2040. We've also announced the closing of all coal-fired power stations by 2025, cutting down on our emissions even further. And we're making plans to make all households self-sustaining, thus promoting the use of solar panels, LED lights and electric cars. These things are all well and good, and may I add extremely possible with our current advancements in technology, but with a Prime Minister, and a government, who seems to be lacking in any kind of coherent policy that doesn't scream 'BREXIT, BREXIT, BREXIT!', how can we even hope to make the targets set for us in time?
O'Neill told the BBC that the UK is 'miles off track globally where we are meant to be', and claims that this is all down to the 'huge lack of leadership and engagement' from the Prime Minister and the government. Her claims are not without evidence. In the January UK-Africa Summit in London, Boris Johnson made promises to stop all UK investment in African coal, helping us on our way to closing all our coal-fired power stations. However, what he failed to mention was that the UK will still be investing almost £2 billion in oil and gas from countries in Africa, completely defeating the purpose of the promise to cut down to carbon-zero. 
The senior cabinet minister Michael Gove leapt to Boris Johnson's defence, telling BBC Radio 5 Live that the Prime Minister sees himself as a 'green Tory'. He claimed that the government and the Prime Minister are committed to meet the targets set, and are urging other countries to do the same and follow in the UK's footsteps. But one has to wonder how many promises the government has made only to quieten the increasingly loud voices of climate change activists. Many, like O'Neill, are led to believe that those working around the Prime Minister are the real ones trying to fight global warming, and that Johnson is purely going along with it despite his lack of interest or understanding. It makes you question how many promises are simply a publicity stunt? 
O'Neill clearly believes that they are. 'My advice to anybody to whom Boris is making promises…to get it in writing, get a lawyer to look at it and make sure the money's in the bank,' she told listeners on BBC Radio 4. That's a pretty strong statement to make, especially when the Prime Minister is going to be one of the main figures in this year's climate summit. 
Now of course, these allegations against Boris Johnson have come out immediately after O'Neill was sacked from her position as president of the summit. It would be reasonable to conclude that she is angry, and rightly so. However, what she is saying has to hold some element of truth. Number 10 has not made a statement in response to the interview with O'Neill but the message from most cabinet ministers is that Boris is committed to making the Earth a better place. It seems a rather weak statement, and attacks are continuing as the summit date draws near and we are no closer to any kind of plan of action.
It is a big ask to come up with a plan to fight climate change. Many have tried, and many have failed, but many have also made breakthroughs. It isn't impossible, and it shouldn't be treated that way either. As harsh as it sounds, Boris Johnson needs to take some responsibility over one of the most important events of the year. This time, he must stick by his promises and take action against the biggest threat to our planet. If he doesn't, if we continue as we are, we could be looking at a potential catastrophe. Climate change cannot simply be used as a tool to convince voters and MPs to take sides. It's a matter that concerns us all, no matter if you're Tory, Labour, Green or anything else. And if you don't believe that, we might as well give up now.
Check out some other Comment articles about Boris Johnson:
Boris Johnson's Master Plan: Why Losing Isn't a Losing Strategy
Does Johnson's Spending Spree Spell The End For Neoliberalism In Britain?