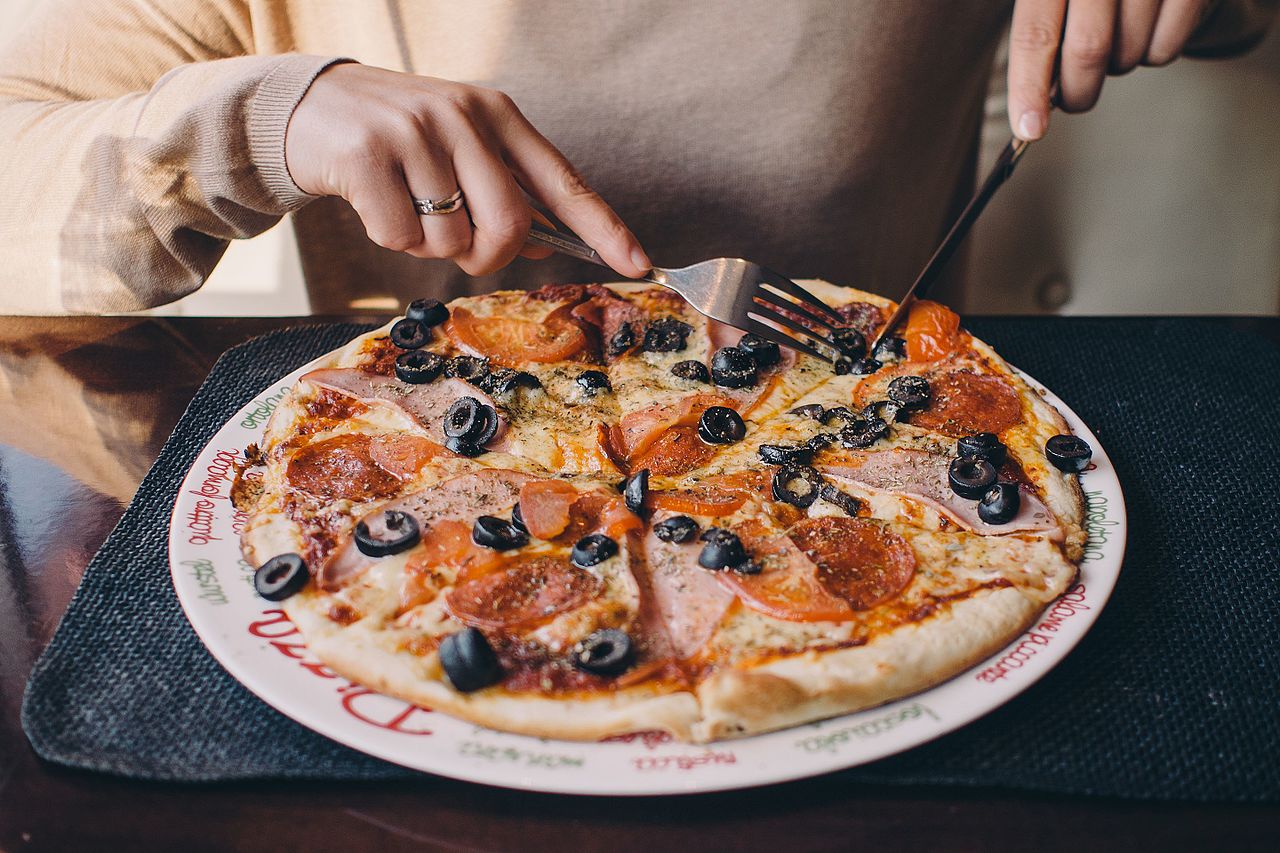 Comment Editor Freya Wainstein discusses the government's new strategy for obesity and why it is unlikely to improve the situation yet poses risks for those with disordered eating
Content Warning – Article contains mention of eating disorders
With an adult obesity rate of 28.7%, a further 35.6% of the population overweight, and one in three children leaving primary school overweight, it is clear that something must be done to tackle obesity. However, the government has once again wildly missed the point with its new strategy. The government has announced measures such as the end of 'buy one get one free' deals on unhealthy foods and restrictions on the promotion of foods higher in fat and sugar. However, I find the most shocking and misguided part of the government's new obesity strategy to be the decision to display the calories of food options on menus. 
This move is seemingly based on factually inaccurate, toxic, and in some cases even disordered ideas about food. Linking calories to weight gain is short-sighted and ignores the fact that eating fewer calories can slow down your metabolism and may lead to a lack of nutrients, such as protein and calcium. Indeed, this strategy ignores evidence that limiting calories through dieting is unproductive: 97% of diets do not work long-term in keeping the weight off. Similarly, in the 1980s, low-fat products were flavoured with sugar and artificial sweeteners whilst evidence suggested that the body could not digest these products in the same way as full-fat alternatives. Therefore, instead of reinforcing the stigma surrounding calories, the government should be putting more emphasis on health, where nutrition and balance are at the centre of the strategy. Someone may eat the 'recommended' number of calories and yet have little nutrients in their diet. On the other hand, someone may exceed the number of calories that is recommended but be fuelling their bodies with the nutrients that it needs. Surely it is clear that the second is healthier and is the sort of behaviour the government should be promoting? 
And, even if it were the case that limiting our calories would tackle obesity effectively, calorie labelling on menus would still be a misguided approach. To begin with, it seems people do not eat out every day, this has especially been the case with lockdown. In fact, for most people, eating out is likely to be an occasional treat. Therefore, limiting your calories in restaurants is not only completely pointless – nobody is going to lose weight as a result of one meal – but when treating oneself, the last thing one wants is to be told how many calories are in their meal. In reality, I believe it is highly unlikely that seeing a number of calories next to a meal on a menu will influence the average person's decision about what to eat. Hence, the strategy will take some of the joy out of the experience of eating out, rather than actually lead to a healthier society.
Instead, I imagine that the group for whom this move will have the largest impact on is those who have suffered with or are currently suffering from an eating disorder or a disordered relationship with food. Indeed, the UK eating disorders charity Beat has already published a report outlining 'the ways in which anti-obesity measures have the potential to cause distress to people at risk of developing an eating disorder.' Likewise, registered dietician Helen West condemned the strategy on Twitter as one that 'disregards all evidence on weight and weight loss' and 'will actively harm people with eating disorders.' 
Clearly, those who have a history of disordered eating are the people who are likely to understand calories the most, and therefore make their decisions about what to eat accordingly. For those suffering from eating disorders, having calories on menus may aid them in sticking to internal calorie restrictions. As for those who are in recovery, or simply have a historically disordered relationship with food, seeing calories on menus may be a triggering experience. For an estimated 1.25 million people in the UK and many more with disordered eating, then, eating out may become a guild-ridden, entirely unenjoyable exercise, or even simply an activity they can no longer partake in. 
As the government sets out a plan which completely overlooks those struggling with disordered eating, it is only made worse by its continued underfunding of NHS eating disorder treatment. According to the Royal College of Psychiatrists, there can be a 41-month wait for treatment, with adults waiting for an average of 30% longer than children. Also, UK medical schools provide an average of fewer than two hours of teaching about eating disorders for our future doctors. So, the government is seemingly exacerbating the amount people suffer; making recovery more difficult and reinforcing toxic attitudes toward food, all the while, providing little support for those suffering from them. Not only is this disgraceful, but unfortunately it is only yet another example of what I believe to be a government who repeatedly miss the point. 
________________________________________________________________________________________________________________
Like this story? See below for more from Comment:
Building Back Better: What Are the Priorities for Our Society in a Post-COVID-19 World?
Is the Introduction of Compulsory Face Masks Too Little Too Late?
'Super Saturday': A Case Study of Britain's Drinking Culture