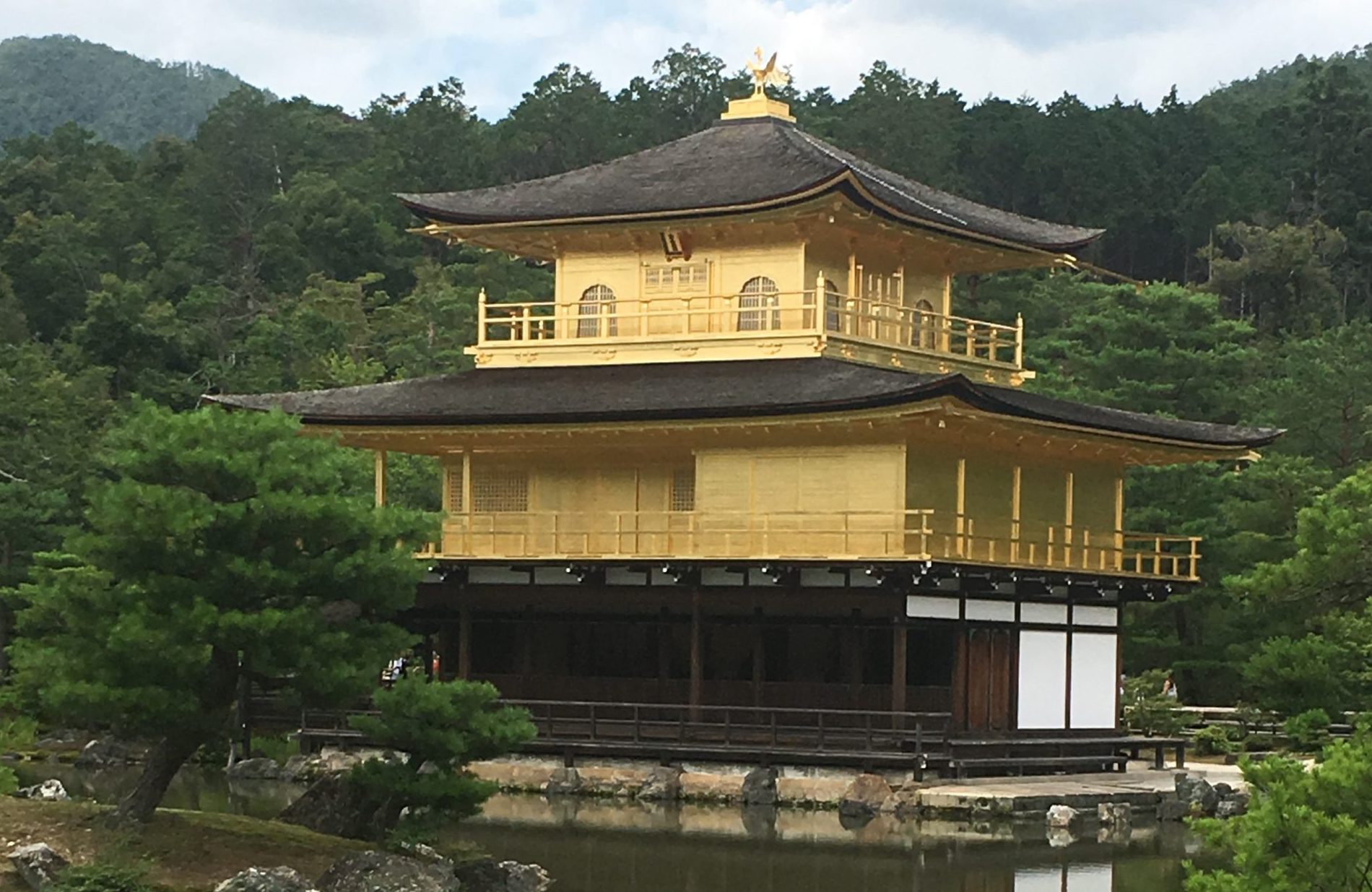 Travel Writer Rebecca Whalley reminisces about her gastronomic and cultural experiences in a trip to Japan, sampling everything from seafood to sweets
As an avid foodie, there is nothing I love more than Japanese cuisine, and Yo-Sushi just could not satiate my expectations anymore. On the sly in 2019, my Mum booked us everything from a soba-noodle-making class in Matsumoto, central Japan, to staying with Buddhist monks on the top of a mountain.
Starting in Tokyo, we were quickly astonished by the vastness of the city. We stayed above the busiest train station in the world – 3.5 million using it on average every day – so we were well connected to the rest of the city. The subway impressed me the most with its women-only carriages, and I have never seen something so organised and actually on time (sorry, London Underground). Averaging on 30,000 steps a day, my mum and I packed in everything possible into those three days, from visiting the Imperial Palace to having lunch in a gyoza restaurant that only played the sound of cats meowing as a form of background music.
As it was a gastronomic tour, I attended a couple of traditional cooking classes. The first took place in the fortified city of Matsumoto, famous for its incredible castle, where I took part in a soba-noodle-making class. Our instructor spoke absolutely no English, but I did brush up on my hand gestures. A local man then taught me to slurp my noodles as loud as possible, as a sign of appreciation, which would be seen as incredibly rude back in the U.K., but it was really refreshing to immerse myself in an entirely different culture. The best thing about Matsumoto is its yakitori restaurants: skewered meats and vegetables served in a Japanese Tare sauce. Seen as 'working-class' food by Japanese businessmen, yakitori is genuine, delicious Japanese food, created and served right in front of you.
I later took part in a sushi-making lesson at the Kyoto Women's Institute. Much to my relief, the lovely lady teaching us spoke some English, and along with my limited vocabulary of Japanese foodstuffs, I made some sushi I felt quite smug about. Purely by chance, we were able to see the Gion Matsuri festival, which, particularly relevant now, is an annual celebration to appease the gods during an epidemic. A young boy is chosen as a sacred messenger and carried on ornate floats throughout the city.
We also had fabulous accommodation in Japan. In Takayama, I stayed in a Ryokan (a traditional Japanese inn) for three nights, where I awoke to an astounding 20-course breakfast, and later an even bigger dinner, trying everything from sashimi prawns to fermented squid. I have no idea where it all went – I must have hollow legs. Of course, in a ryokan, you sit on the floor to eat at a low table. It was admittedly funny watching my mum attempt to clamber up from the dining table, and seeing her face drop when she realised we had to sleep on futons on the floor, but we truly had a taste of the traditional Japanese experience.
The main event of the trip was my stay at a Buddhist temple on Mount Koya. The temple itself is only accessible by cable car, balancing over the forest beneath at 800 metres high, and the remoteness of the location only heightened its tranquillity. As we arrived, we were submerged in the heaviest rain I have ever seen; in a matter of minutes, my suitcase was soaked through. A glimmer of hope appeared in the form of a sprinting man in bright orange robes, who quickly brought us towels and an umbrella. The monks themselves were so welcoming and eager to teach us about their culture and practice.  I, therefore, woke up at 5 a.m. to join the monks in their morning ceremony. The temple was lit up in flames of orange and red from lamps and candles and swathed in incense as the monks chanted and worshipped. It was just extraordinary. After breakfast, we had a similar meal to that in the ryokan, but this one was, of course, vegan, and just as delicious.
Having travelled 300 miles south, we ended the trip in Osaka. There, we visited the Castle Gardens (in which I have a very embarrassing photo taken dressed up as a samurai) and went on a boat tour up the busy river Yodo. That evening, we discovered the best street food Osaka has to offer, from okonomiyaki (a savoury pancake) to taiyaki (fish-shaped desserts filled with custard). The legal drinking age in Japan is 20, however, so I could not enjoy the sake at 18, but my mum assured me it was wonderful.
If Japan was not on your bucket list, I sure hope it is now. A hive of new technology, trendsetters, and gastronomy, Japan is a sensation.
This slideshow requires JavaScript.
---
For more bucket list inspirations, check out these articles:
One for the Bucket List: The Great Canyon
One for the Bucket List: Patagonia