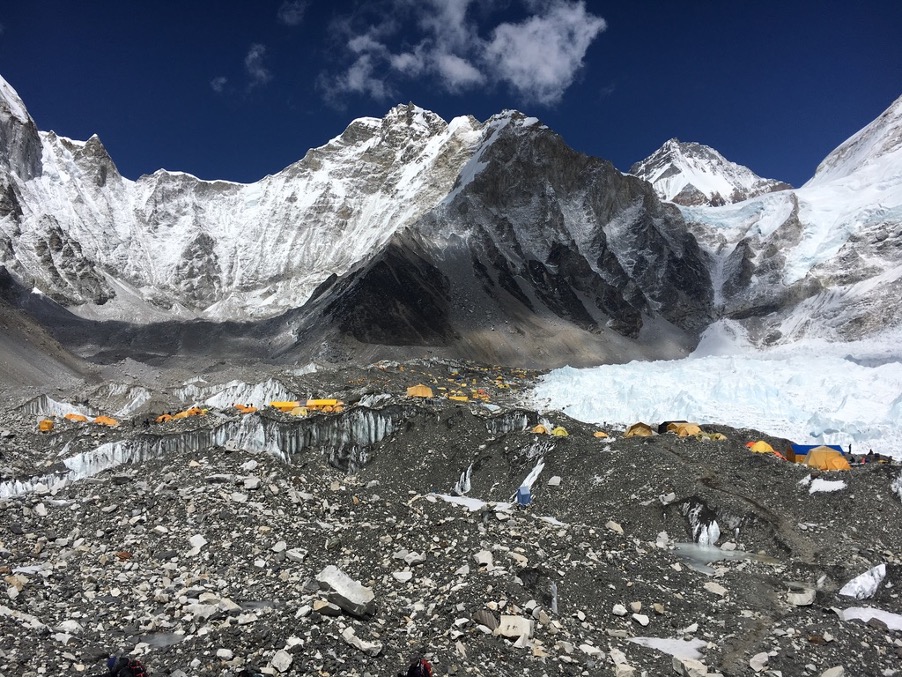 Travel Writer Miren Sowden tells us all about her once in a lifetime experience at the Everest Base Camp and how it is much more achievable than we would think
My gap year was different to many others for a few reasons; I, an 18 year old girl at the time, went alone, my mum flew out and joined me for two weeks in Cambodia, and I trekked to Everest Base Camp. This is a destination that consistently ranks high on many bucket lists but always seems out of reach. I am here to tell you it is not.
The trek was the most expensive part of my trip sitting at £1500 for the two weeks. It included return flights to Lukla from Kathmandu (the most dangerous flight in the world), all accommodation, trekking passes, guide and porter fees, food and the privilege of standing at Everest Base Camp. Fears of fitness levels probably deter people more than anything else; but, from someone who did practically no training apart from running around a pub every evening, it is not as hard as everyone thinks.
I stayed in tea houses every night which were run by a Nepalese or Sherpa family. There are small twin rooms to sleep in which offer very little warmth; but the communal room had a fire, which once set alight would heat the whole room. The food was incredible, traditional Nepalese and Sherpa dishes made by many who have never left the Himalayan mountain range. Although the choice was the same at every tea house, my favourite of Dahl Bhat varied from village to village and hit the spot every time. It was only made better by the second and third portions you could have until the food ran out or you went into a food coma, which very rarely happened after a full day of walking.
Over the first few days we ascended over 1000 meters. This ascent was accompanied by breath-taking views that would only improve, our first sight of the top of Mount Everest and an inkling of what was to come. You never grow accustomed to the sight of the Himalayas. I woke up one morning and snapped a photo of the mountains through my window only to be told Mount Everest was the mountain in the middle. How such a recognisable peak escaped my notice I do not know. Every time I opened my eyes my life seemed surreal.
The day I reached Everest base camp was the best day of my life – I think this would be the case for most people. Base camp itself is a large, enclosed, fairly flat area of grey rock dotted with bright orange and yellow tents for those ascending to the top. We had bought a couple of Everest branded beers at the last tea house and had a few sips each. We were careful to not drink too much alcohol at such a high altitude but still determined to drink a beer at base camp! A photo was taken of me and a friend I met on the trip embracing at base camp. It is my laptop screen saver and the photo I posted on Instagram after we got back to Kathmandu. It encapsulates all the emotions we were feeling: joy, relief, pain and the importance of sharing this moment with the people who suffered alongside you for the last nine days.
I continued travelling around South East Asia for another four months; I turned 19 in Vietnam and swam with turtles in Thailand. But, I think, Everest Base Camp should be at the top of everyone's bucket list.
---
For more bucket list inspiration, check out the articles below!
One for the Bucket List: My Gap Year Adventures in Borneo
72 Hours in NYC During the Off-Season
One for the Bucket List: Canada