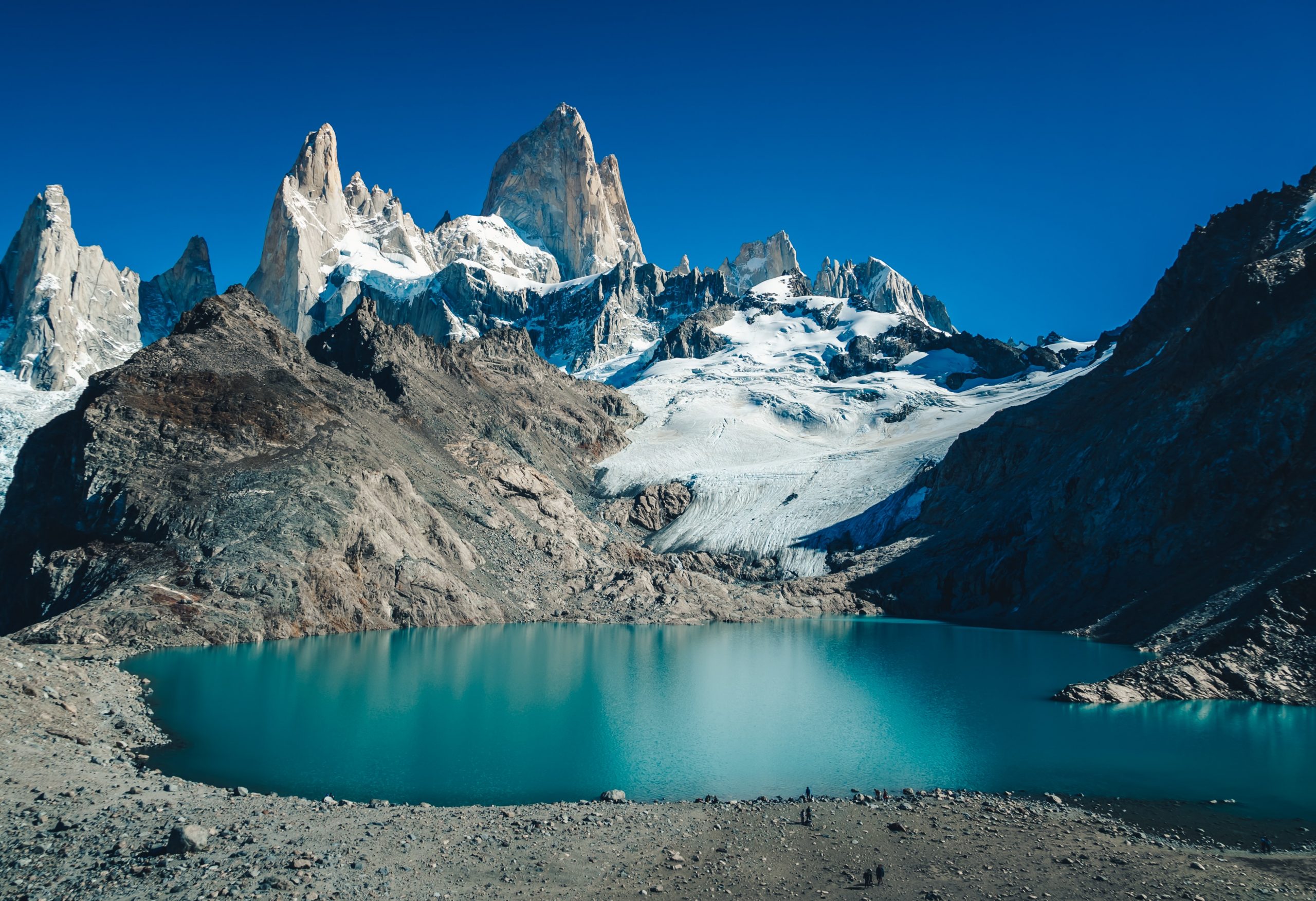 Travel Writer Rachael Jones reminisces on her trip to Patagonia, recommending the beauty spots that left both herself and her friends in awe
Last year, I spent a semester studying in South America improving my Spanish and spending my weekends jetting around the continent. I had heard of Patagonia from the hip clothing brand and nature documentaries. So, when my friends suggested we go one weekend I was the first to agree. Here are some of the amazing experiences I had on this once in a lifetime trip.
Walking on a Glacier
The 19-mile-long glacier Perito Moreno is said to be the same size as Argentina's capital Buenos Aires and it is not a sight to be missed. We paid roughly 100 pounds for a day tour and it was somehow worth the stiff-seeming price (which seemed even stiffer in its form of 800 argentine pesos).
@Rachael Jones
On our tour, we learned about the glacier's natural regeneration process, took a boat across the beautiful turquoise water, trekked on the glacier itself and even drank some of its perfectly pure water. The dreamy day ended with a glass of Whiskey on the (Perito Moreno) rocks and some chocolate truffles.
Dining in a Cave
Another (thankfully more affordable) tour we went on was to Punta Walichu. It is famous for the cave drawings done by the indigenous people of Patagonia. On arrival, we were given these spectacular ponchos, transported back in time with stories of the Tuhuelche world. Then we were served up a traditional Argentinian dinner.
The atmosphere, experience and food was magnificent, so much so that the two vegetarians of the group even caved into the temptation of the piping hot lamb stew.
Exploring the Local Area
With its epic glaciers, stunning lakes and momentous caves, Patagonia is one of the world's most impressive regions. During our trip, we spent our free time wandering around the local town El Calafate, exploring the surrounding marshes and the nature reserve that was home to a wide array of regional wildlife.
One afternoon, we met a charming stray dog who followed us the whole way to our picnic spot where we sat together to admire the wild flamingos and the beautiful view of the lagoon. In retrospect, it probably wasn't the best idea to make friends with stray dogs in South America, but we did, and what a friendship it was!
An inside tip:
Patagonia can be pretty expensive; in order to see the best sights, you often have to book a tour and the pounds (or rather pesos) can really add up. It is worth scrimping on hostels, food and gear so you can spend the bulk of your money on the experiences you'll remember for the rest of your life.
I feel really grateful to have had the opportunity to visit Patagonia during my year abroad as I know it's hard to find the funds and time to make such a big trip whilst doing a degree. However, what I remember most from Patagonia was the laughs and chats I had with my friends whilst exploring our amazing world. Whether you're in Selly Oak or Ushuaia get out, feel the fresh air and enjoy everything the world has to offer you (in a COVID-secure way of course).
For more dream destinations, check out the articles below:
A Staycation in the South West
One for the Bucket List: Canada