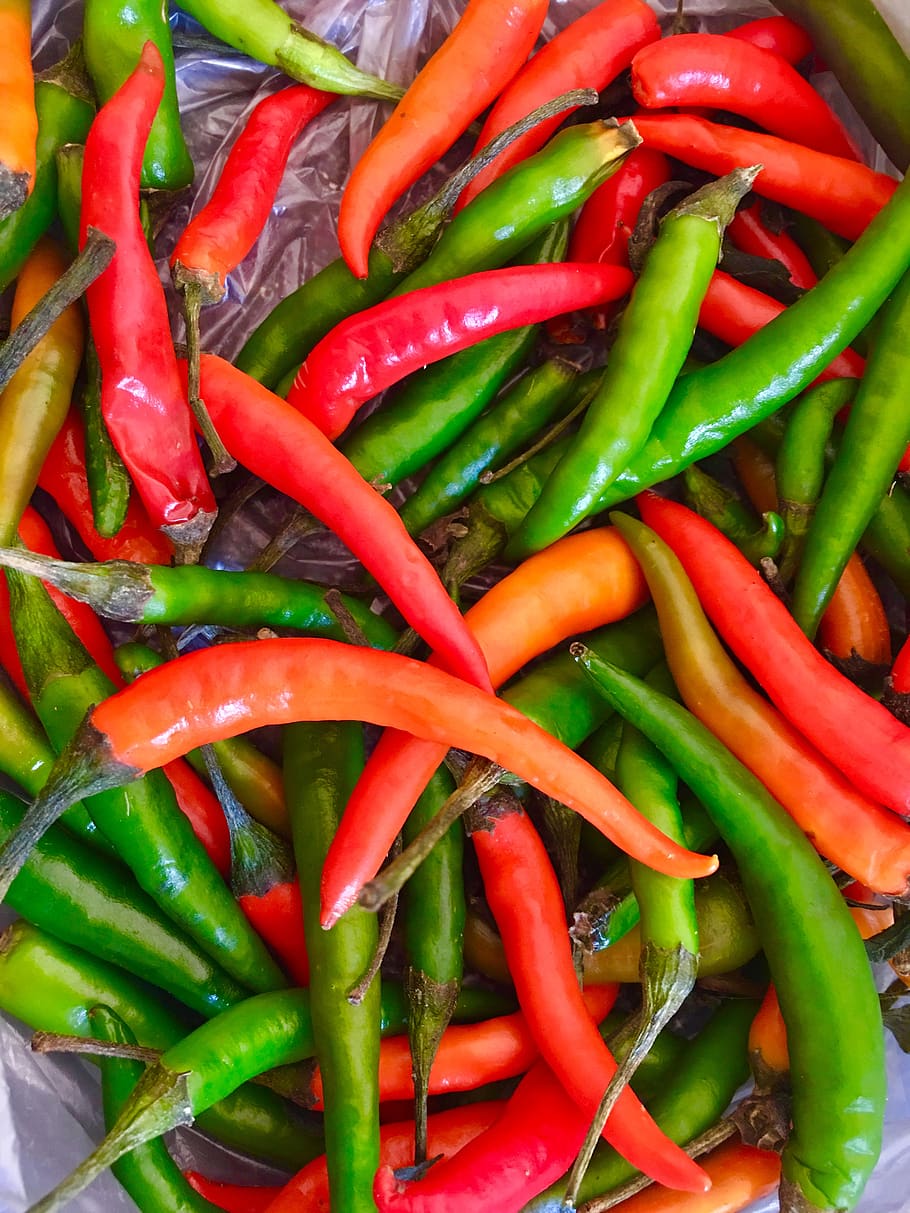 Food&Drink's Budget Bites give us the perfect homemade alternative to a Chinese takeaway which is both cheaper and tastier
Bring Chinese takeaway to your home – but not by delivery! As mentioned in our Budget Bites Interview Article, our new favourite delicacy is Chinese-style salt and spicy chips (also known as salt and pepper chips). Obviously to be ordering this on a regular basis would be fairly unhealthy and very expensive – especially with a minimum spend on most online deliveries. So, after endless scrolling through food accounts on Instagram, we have managed to develop our own salt and spicy recipe, so that we can make this in the comfort of our own home, and for a significantly cheaper price. 
Ingredients (makes two portions):
Vegetable oil

Oven chips, as many as you would like

3 spring onions

Half of a red bell pepper (lots of takeaways do green pepper, but we prefer red peppers for a sweeter taste)

3 cloves of garlic

A whole white onion

Chilli flakes
For our Salt and Spicy Mix:
5 pepper and Cornish sea salt mix from Sainsbury's (Selly's 'big' Sainsbury's, £1.50)

Chinese five spice 

Normal salt
Method:
First put your oven chips on a tray and drizzle them in vegetable oil so that the spice mix can stick to your food. 
Then sprinkle your desired amount of our spice mix all over your chips, and rub it in so that they're evenly coated. We think the more spice the better! Cook your chips in the oven at 200C for 25 minutes (or however long your instructions say).
Whilst your chips are cooking, it's time to fry the vegetables. Slice the red pepper, spring onions, and white onion as thinly as possible, and crush your cloves of garlic.
Add the white onion to a wok or frying pan of heated vegetable oil, and stir. As soon as the onions start to brown, add the red pepper, spring onions, and crushed garlic. Also stir.
Then add your spice mix again, and some chilli flakes, too. As much or as little as you would like, depending on your spice tolerance. Note that our salt and spicy mix is more of a peppery and salty heat, rather than a chilli heat, so until you add chilli flakes, your Chinese chips won't have a strong chilli kick. If you really love the heat, add some fresh red chillies or sliced jalapenos, like they do at the Chinese takeaway.
Once your chips are cooked, take them out of the oven, and add them to your pan. Stir and toss your chips through your fried vegetables, until all the ingredients and flavours are combined. This should only take a minute. SERVE!
To make this a more rounded meal, we also enjoy adding chicken goujons, and cooking them in the spice mix, using the same method as the chips. We aim to also try this with potato smiles instead of chips, and nuggets instead of goujons. This would also be a very easy meal for a vegetarian to replicate with Quorn nuggets. Now you can have salt and spicy chips whenever you like, without breaking the bank. We think this is the perfect meal to impress your friends for a night in, or to enjoy post-night out.