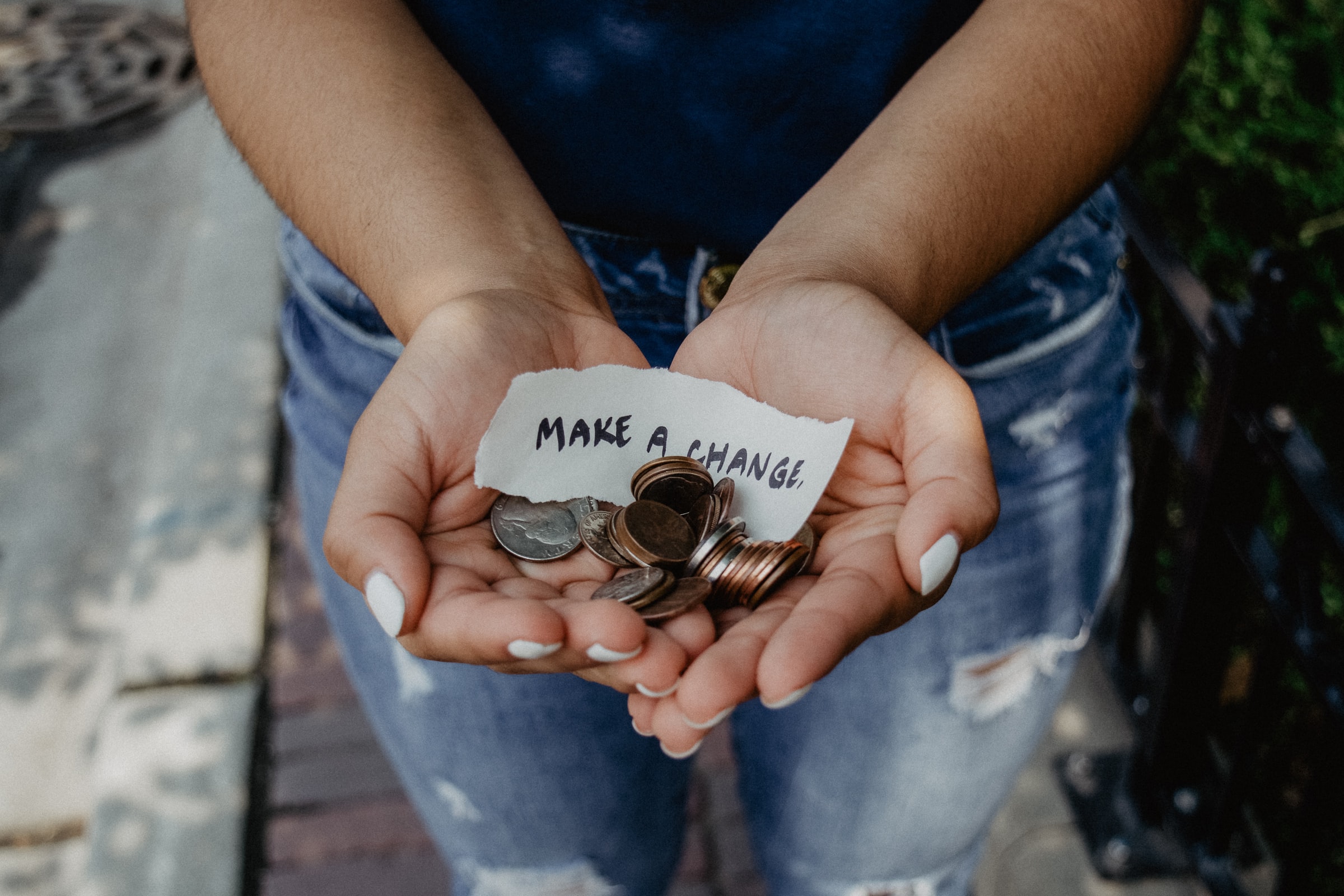 Taking us through the various charitable responses to Covid-19, Comment Writer Muskan Surana asks whether charities are the best option for the UK as we move towards economic recovery
Charities are often frowned upon for increasing the very societal gaps that they aim to bridge. Sometimes their donations never reach their intended audience. Further, some large scale organisations perpetuate the very problems that they hoped to alleviate.  The Bill and Melinda Gates Foundation is a classic example. Their charitable organization battles against respiratory problems that are caused by the very oil companies that they financially invested in. Due to this reason many perceive charity, particularly large-scale charitable organizations, with a skeptical lens. So, when the Covid-19 pandemic hit us all back in March 2020, we got another chance to examine the potential effects of charity in resolving this issue.
With 700,000 jobs being lost since last March, the economic downfall could be said to have been worse than the 2008-09 financial crisis. The issue of growing unemployment only deepened disparities between social groups in our already unequal society. However, the economic losses being faced by charities in this time did not stop their success in aiding people in this unprecedented new way of life. Barclays, for example, in launching the 100×100 Covid-19 Community Relief Fund supported several charity organizations in helping vulnerable communities. It's chairman, Nigel Higgins acknowledged the importance of the charity sector in the country. "By working with charities who tirelessly deliver impactful support to vulnerable communities, we feel we can help during these incredibly challenging times", he said. This project not only supported its partnered charities, but also those dealing with interwoven issues such as mental health. 
However, the numerous charitable deeds have not been able to bridge the social gap during this difficult period. According to Oxfam, there has been a rise in poverty in 2020 by an estimated 200 to 500 million people. This reversed the decline seen in global poverty over the past two decades. As a probable solution, Oxfam's chief executive suggested introducing an additional tax specifically for wealthy people. This suggestion was made post the revelation of astonishing profits made by ten of the world's wealthiest men over the last year: a collective rise of approximately $540 billion during the pandemic. Several of these billionaires deal into digital services, such as Mark Zuckerberg of Facebook, which explains why their profits proliferated amidst nationwide lockdowns. 
Oxfam claims that the profit made by the concerned wealthiest men is more than enough to pay for vaccines all over the world, and as a moral duty, they should – through additional donations or the newly formed concept of taxes. 
Argentina had enforced the same; naming it the millionaire's tax – after receiving a favorable 42 votes to 26 in opposition. After recording nearly 1.5 million infections back in December 2020, the government decided that those with assets more than 200 million pesos (GBP 1.8m) would pay an additional 3.5% on wealth in Argentina. While the money would be distributed amongst pressing needs such as medical equipment, relief for small to medium sized local businesses, scholarships for students and social development, oppositions fear that this won't be a one-time tax and would disrupt the economy in other ways.
Which brings us to the question, is taxing the wealthy the solution to the current global economic imbalance? 
This is not to say that these billionaires have not invested into charities for causes related to the COVID-19 pandemic. As per an October report by the Union Bank of Switzerland (UBS), 209 billionaires had contributed a total of $7.2 billion from March to June 2020 to fight coronavirus. Other than government initiatives, private business owners have been financially investing for the social recoupment of damage caused by this global pandemic. In such an instance, imposing an additional tax on specifically the wealthy might cause greater differences in economic divide, not to forget further economic disparities between countries on a global level. 
In my opinion, a tax specifically for wealthy people should only be a one-time imposition, but only assuming that the relevant country is in absolute financial recession such as the situation in Argentina. Imposing a permanent separate tax for billionaires might create an economic imbalance, if the money generated from taxes is not invested into the stable future of poorer social groups and is instead used for political gains. Furthermore, should a country become dependent on the aid from charities, they can then become incapable of managing without support. Which is why charities, quite often, rather than finding a solution, end up contributing towards the problem.
---
Read some of our latest articles:
Kimye Divorce: Where Does Public Persona End and Private Life Begin?
Strip Clubs Are Harming Women, But We Shouldn't Make Them Illegal 
Over the Counter Contraception: The Risks and Rewards of an Accessible Pill