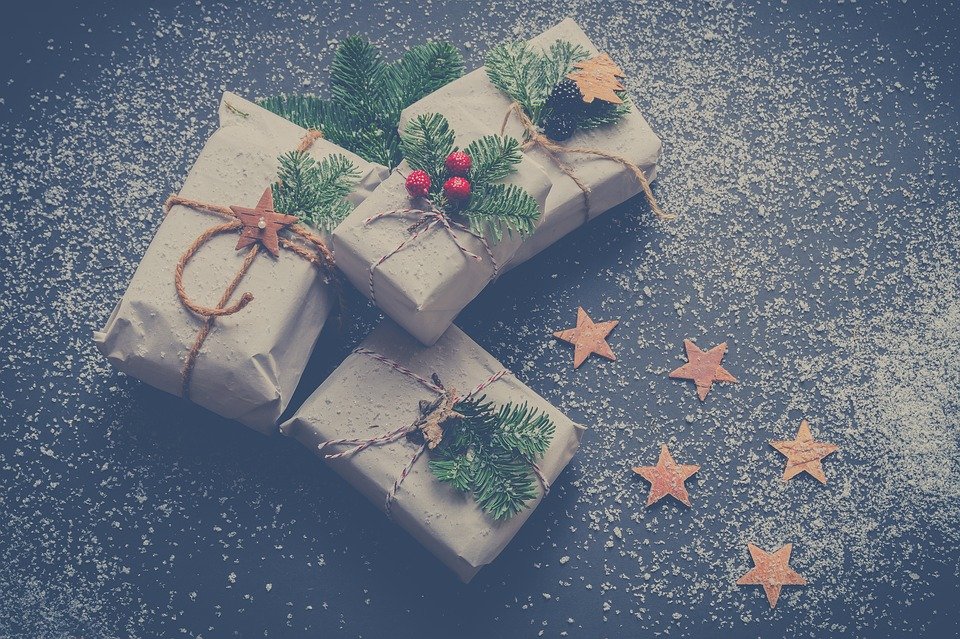 Life&Style Writer Alys Lloyd lists her top 5 student-friendly gift ideas
I personally think one of the best things about Christmas is knowing you've really nailed your Christmas presents. However, as a student it often feels impossible to find the 'perfect' gift that isn't going to break that bank. Not everyone has the funds to splash out on the hottest gadget or newest designer item, but this doesn't mean that you can't give gifts that your loved one's will adore and appreciate. So, without further ado, here are five student budget friendly gifts that your nearest and dearest are sure to love!
1. Make Your Own Hot Chocolate Kit
Now, this may seem like a simple present, but it can be really affective. By simply purchasing a mug, a sachet of instant hot chocolate and some mini marshmallows, you can DIY your very own treat-yourself comfort kit. Just pop the sachet and treats into your chosen mug, wrap it all together and there you have it, an amazing, thoughtful gift that didn't break the bank. What's amazing about this is that you can really personalize your gift to suit its recipient, choosing a specific mug that reminds you of them or their favourite brand of hot chocolate or sweet treats. What's more, you can alter the price of each individual item depending on your own personal budget. Some of my favourite shops for your more fancy mugs include Oliver Bonas, Anthropologie and Cath Kidston. However, I have some beautiful mugs from more affordable shops, such as Wilkinsons, that have lasted amazingly whilst I've been at university.
2. Thoughtful Book with a Personalized Note
Sometimes the best gifts are small, thoughtful presents. You don't have to splash the cash to show someone that you care for them. Buying someone a book, for example, can be an amazing way of showing someone that you know them. The act of going into a book store, browsing the endless shelves and finding that the perfect book for that one specific person, is so special. Why not add a personal note on the inside of the cover about why the novel reminded you of that specific person? I love looking back at books where people have done this and remembering the time and place when I received the gift.
3. Give Your Time to Loved Ones
With the issue of sustainability becoming more prominent in our current society, a lot of people are finding new and unique ways to 'gift' this Christmas. We are all so busy and sometimes the simple act of offering someone your time can be really meaningful. You could offer to take someone for a coffee and a catch-up or simply just inviting someone round for a cup of tea at your house. Showing someone that you want to spend quality time with them can sometimes be the best gift of all.
4. Make Your Own Hamper
In a similar vein to that of the 'make your own hot chocolate kit', making your own hamper is an incredibly thoughtful and unique present to receive. I know, personally, that it would mean a lot to know that somebody had thought about each individual item and that each specific element of the gift had reminded them of me. Whether it's a candle, someone's favourite chocolate bar, some slippers or a bobble hat, you can pick and choose small presents and combine them to create a really special gift. You can buy small hamper baskets from retailers like Amazon for around £5-£10 and vary the amount you spend filling the holder.
5. Cosy Presents
I personally love receiving anything comfort related for Christmas. Whether it's pyjamas, a hot water bottle, a dressing gown or fluffy socks, nothing is better than knowing you have the perfect winter outfit for those cold, film-watching evenings. Once again, this is an area where the prices of items vary massively, so you can definitely find something to suit any budget. Some of my favourite brands for comfort clothes include Next, Fatface and Topshop, but, once again, most retailers will make some amazing gifts in this category.