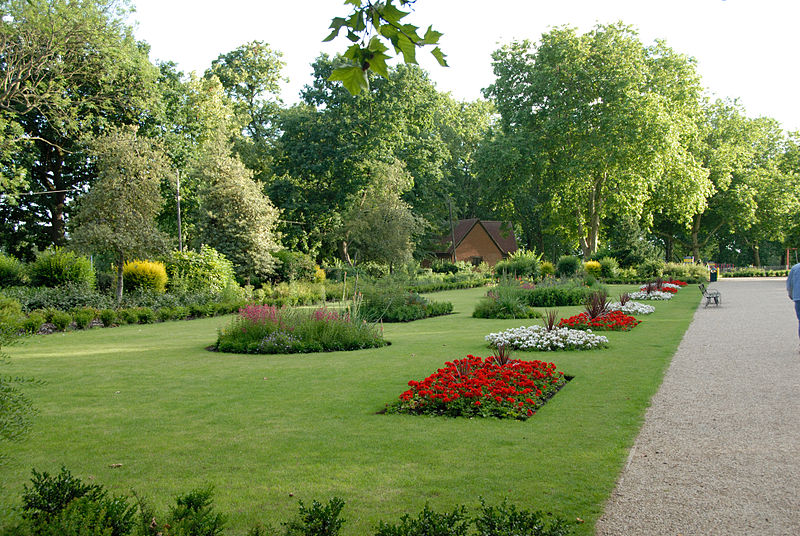 Comment Writer Eleanor Howson explores the importance of the outdoors in coping with the Coronavirus in terms of improving our mental and physical wellbeing
Images by
Hjuk
, wikimedia commons
Undoubtedly, the coronavirus is impacting everyone's day to day life. With the implementation of self-isolation, we have all had to limit our time outside to prevent the spread of the virus. Yet, it cannot be denied that those living in the countryside or those with access to a garden have better isolation conditions than those living in a tower block with no private outside space. The ability to just sit in the spring sun and soak up vitamin D should not be taken for granted if you have a garden to roam. As well as something wonderful for your mental wellbeing, having access to fresh air on a regular basis allows you to feel more motivated to try new skills and be productive. The importance of the outdoors should not be underestimated when it comes to coping with the coronavirus. 
If I had chosen to stay in my student housing, in Selly Oak, I would have been isolating without a garden. I can only imagine how trapped I would have felt after so long! Even during the last week of university, the lack of lectures and routine each day began to feel tiresome. The excitement of watching Netflix in the evening, with my housemates, became the only activity to look forward to.  
Graeme Cousins, a writer for News Letter recently interviewed individuals living in flats in Belfast to find out about how life without a garden was affecting them during lockdown. Perhaps, unsurprisingly, Cousins contended that a 'pinch of loneliness' was felt by one of the interviewees and the desire for an outdoor area to provide 'a sense of space' was also reported. Even though, one interviewee suggested that having house plants did help to install a sense of nature into their home, the feeling of entrapment was universally experienced by all of those interviewed. If you feel the same, know that you are not alone!
Undeniably, the impact of the coronavirus could have not been predicted. However, never before has the value of having a private outdoor space been so high. I feel fortunate that I have space to enjoy nature privately, as and when I choose, at my home address. However, it must not be forgotten that although the lockdown restricts our outdoor activities, one piece of exercise a day remains permitted and encouraged by the government. Although not the same as having your own garden, going for a jog or a walk even once a day could improve your self-isolation experience. Setting a routine to exercise will not only help you have a routine, but also will release you from feeling stuck in a confinement. So, there are ways to improve self-isolation even when living in a flat or apartment without private outdoor space. 
Even though the implementation of self-isolation has shown to be easier to experience for those living with a garden, those living in a flat must remember to open the windows and get in their daily exercise. No matter where you live, nature is not completely out of bounds. Keep jogging until the pandemic is over!
---
Check out some other Comment articles about coping with the Coronavirus:
How We Can Do Our Bit to Help Fight Coronavirus
Virtual Neighbourhoods: The Power of Online Communities