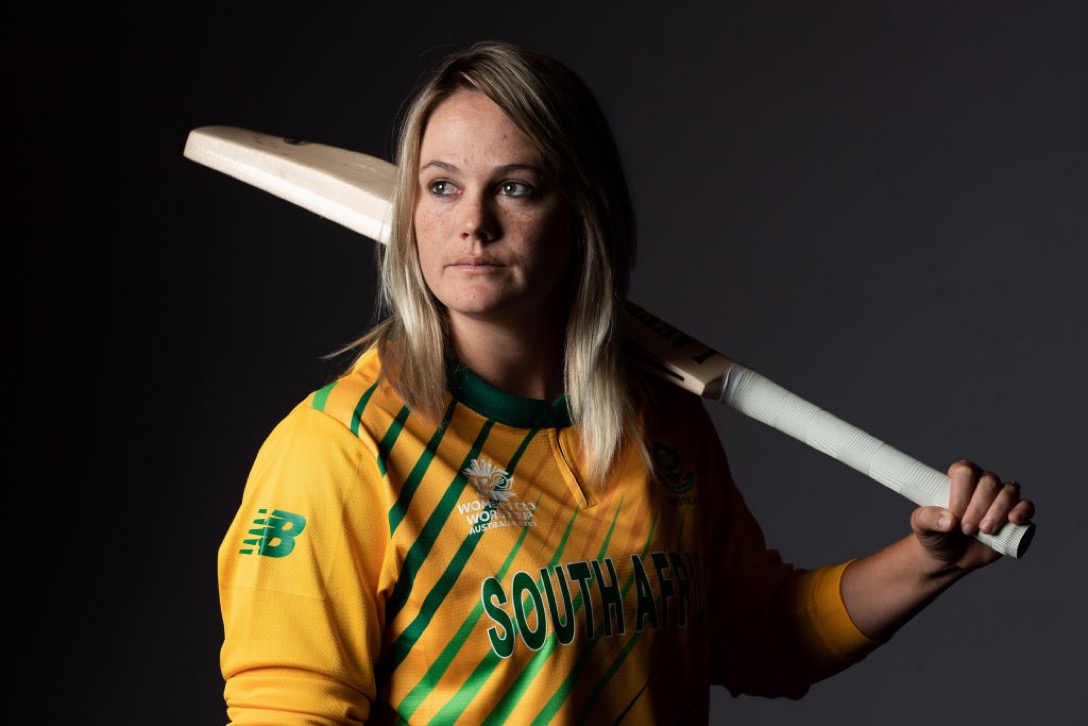 Print&Features Editor Sophie Utteridge reports on how Dane van Niekerk was dropped controversially from the South African T20 World Cup Squad
The ICC T20 Women's World Cup has gotten underway in South Africa but the hosts have already caused themselves trouble through the controversial dropping of their captain, Dane van Niekerk. 
Van Niekerk, who has just recovered from injury, only returned to training in July last year having broken her ankle in a freak accident. The South African captain went through months of physical therapy after the nasty break before returning to the cricket field. However, after failing to reach the minimum requirements for a 2km run, Cricket South Africa (CSA) ultimately decided to drop van Niekerk days before the World Cup was due to start.
The cricket world has erupted since the incident. Whilst there are some who agree with CSA's decision, the majority are outraged at the way the situation was handled. Not only did van Niekerk fail the test by a mere eighteen seconds, many are arguing that a 2km test is a poor way to assess a cricketer's fitness in the first place. It is not often, if ever, that a cricketer runs a straight 2km during a match. Cricket fitness is far more complex than general cardiovascular fitness and so failing a 2km run, by only eighteen seconds, seems an incredibly harsh reason to drop one of your best players.
Not only this, but van Niekerk's time was her personal best to date. Since her injury, CSA have put her through multiple fitness tests where she improved drastically in each. It would be one thing to drop her if she had not shown much progress, but having run a PB in her final test, she has a right to be "broken" as she later wrote on her Instagram. 
Marizanne Kapp, one of South Africa's best bowlers and also Dane van Niekerk's wife, voiced that she felt more care needed to be taken when deciding fitness standards for athletes. "Athletes are different," she said in a BBC interview. "If you gave me two months to make the requirement I could probably do it. But for athletes like Dane, who are not as naturally fit, it can be more difficult." England's Kate Cross agreed and voiced her support for van Niekerk, discussing how cricket fitness is far different to general fitness stereotypes. 
Perhaps far more worrying is the slow disintegration of order within CSA. This is not the first time South Africa have dropped a player on fitness grounds. Lizelle Lee, who was named ICC Women's ODI Player of the Year in January 2022, unexpectedly announced her retirement in the middle of South Africa's tour of England in late July, days before the team were due to appear in Birmingham for the Commonwealth Games. Later, Lee stated that failing a mandatory weight test was key in her decision to retire from international cricket and since, many have said that she clearly did not receive the support she needed from CSA. Lee, who has been incredibly open about her struggles with her weight, has admitted the situation was not healthy for her to stay in. 
CSA have also made seemingly rash decisions about other senior players within the women's set up, including taking away the central contract of former captain Mignon du Preez when she decided to step away from the 50 over format. Trisha Chetty, one of South Africa's leading wicket keepers, was also not selected for the current squad for reasons unknown. Personally, whilst fresh blood is always a bonus to keep squads rotating, the dropping of key players before major tournaments seems confusing at best, but self-destructive at worst.
The decisions taken by CSA, and the way they handled them, have only left them more disadvantaged than before. Unsettling the entire team by the removal of their long-serving captain makes little sense and calls into question if the board itself needs a reshuffle rather than the squad. While bringing in new players can be incredibly beneficial to a team, experience is worth far more in major tournaments than being able to run a 2km in nine minutes and 30 seconds. 
Dane van Niekerk is now on the ICC's commentary panel where I hope she thrives. 
---
Checkout these latest sports articles here:
Birmingham Bears Sign Glenn Maxwell
Two Sides: Who Will Win Super Bowl LVII?