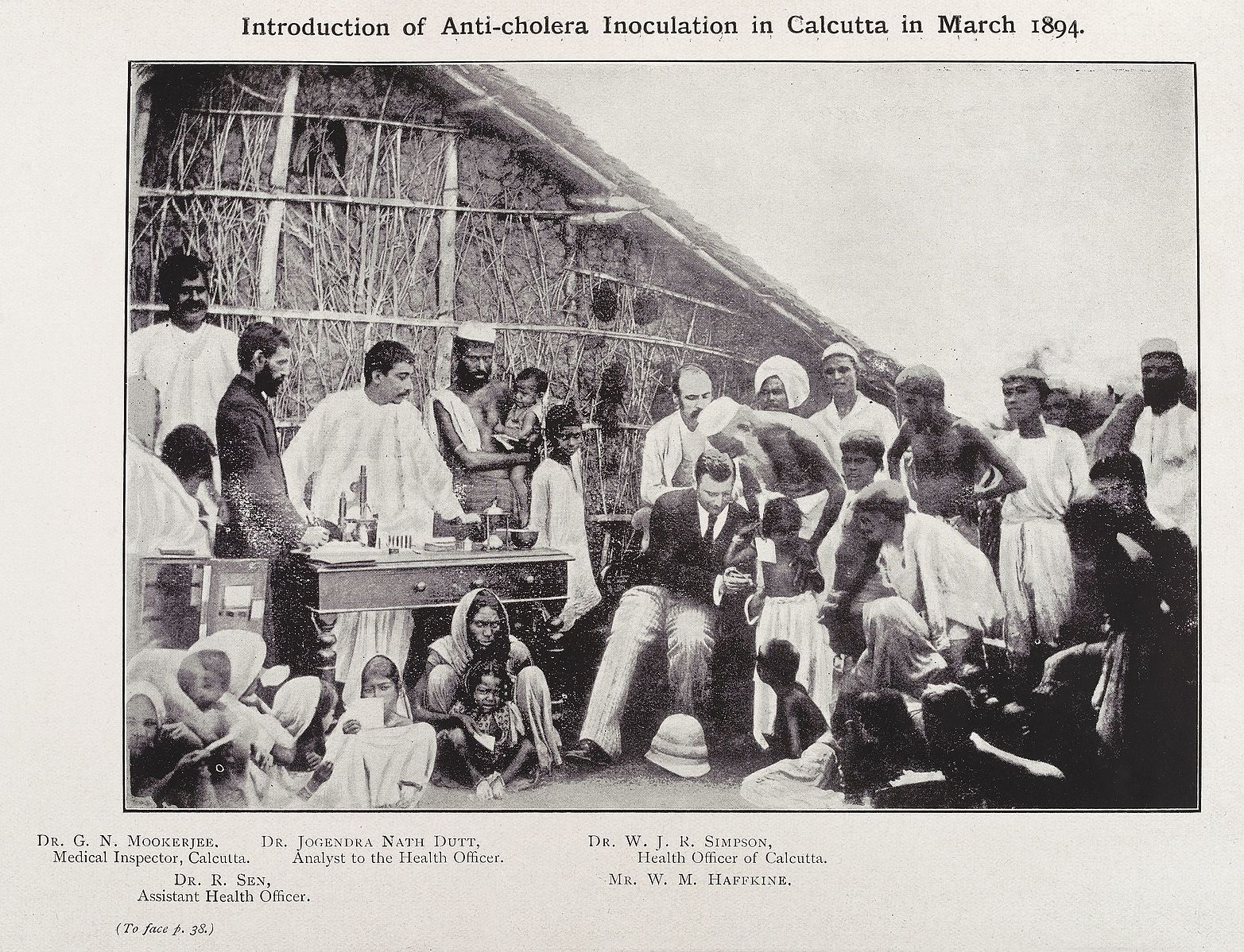 Comment Writer Naomi Bennett discusses the influence of colonisation on medicine, science and engineering, shining a light on how racism in these areas affects the wider world
Decolonise the curriculum is a movement aiming to introduce works, literature and theories that de-centre the white European – and largely cis-male – perspective that dominates academia. Largely focused on the Arts and Humanities, the euro-centric or anglo-centric narrative has been particularly challenged in our teaching of history, which can be seen to frequently overlook or glamorise the impact of colonialism on colonised peoples. Just this week, ex-Cambridge historian David Starkey pushed back on the idea of Chattel slavery being genocide because, in his words, 'so many damn blacks' survived. The decolonise the curriculum movement has been backed up by calls for a more diverse teaching staff, and greater support and funding for aspiring academics who are black or people of colour. 
However, the impact of colonised thinking goes much further than just our teaching of history or literature. Medical students have started campaigning to see better coverage of black and other minority ethnic groups and the differences in symptoms that they can experience. Malone Mukwende, a second-year medical student at St George's University in London, has started developing a textbook which explains how different diseases present on black skin – something that he and others entering the profession have not been taught.
Even at the beginning of this pandemic, Jean-Paul Mira, head of intensive care at a hospital in Paris, said on live radio that, 'if I can be provocative, shouldn't we be doing this study in Africa, where there are no masks, no treatments, no resuscitation?' He was referring to accelerated testing of coronavirus vaccines. 
Gaps in knowledge around how different ethnic groups respond to different diseases and treatments is not just a tragic oversight. Medicine has a history of being used to support eugenicist ideas, and in the days of Chattel slavery black women in particular were used as test subjects for various medicines and surgeries, often without anaesthetic. The theory that black people can tolerate more pain or have thicker skin has lived on into today's medical teaching. 
Health gives institutional racism nowhere to hide, as proven by the report published by the government on health disparities in the pandemic, showing that 'people of Chinese, Indian, Pakistani, Other Asian, Caribbean and Other Black ethnicity had between 10% and 50% higher risk of death when compared to White British.' Even though we now know there are no natural biological 'races,' many still clutch at ideas seemingly steeped in eugenics to explain these phenomena. Unless these ideas are challenged at square one, in our medical schools, they will continue to be reinforced as each new generation of doctors and clinical scientists join the medical institution.
But what about the rest of STEM? We would like to assume that as the pinnacle of logic and reasoning, these subjects might be immune from racist ideas. Sadly, the opposite can be true, with our knowledge in STEM adding strength and weight to pre-existing structural racism. Throughout my undergraduate and now postgraduate research, I have had to go searching for an understanding of the human consequences of the decisions scientists and engineers make. 
We should teach aspiring tech entrepreneurs about child slavery in the mines that harvest the necessary materials for our electronic devices. We should teach that the decisions made by civil engineers and town planners create the urban environment where many black people and people of colour are placed in cycles of poverty. Poor air quality; housing that's designed for quantity at low cost; lack of public transport and high noise levels are all things that contribute to poor physical and mental health in urban, majority Black or Asian communities. They are also all things that could have been solved with better planning. That's without touching on Grenfell.
We should be teaching how our own biases end up in the code we create, meaning the Artificial Intelligence we design can also be racist. This has been highlighted in the use of facial recognition software by the police, which cannot reliably tell the difference between different black faces.
Importantly, we should teach the ideas preserved within indigenous knowledge of how to live in harmony with the land, build sustainable communities and not live wastefully – ideas colonisation sought to destroy. In doing so, we should also give adequate credit and compensation to the indigenous academics who have worked to preserve and share this knowledge.
Colonisation was arguably rooted in the idea of white supremacy: that other races could be seen as expendable as European countries built their own wealth and prosperity. If we want to truly decolonise STEM, we need to recognise that in many ways our economy still functions in that same mindset – at the expense of both BIPOC (Black, Indigenous, People of Colour) and the environment.
Unfortunately, the teaching and research delivered in STEM is designed around the funding departments receive. As an undergrad in materials engineering, I wanted to learn how to use materials that are renewable and biodegradable. Instead, I learned how to create specialised alloys for warheads, because the University of Birmingham Materials department collaborates with some of the UKs biggest arms manufacturers, including Rolls-Royce and BAE. If we truly want to decolonise STEM, we have to go beyond what we learn and who teaches us, although that's a great place to start. We need to inspect our ties with harmful industries and funders. 
Ultimately, I think decolonising STEM means preparing the next generations of scientists to do things differently. We are going to need decolonised ideas if we want to create a sustainable, healthy world. Our curriculums, and how we perform research, should not be perpetuating harmful narratives that send us further down the path to global health and climate emergencies.
---
Like this? See below or more from Comment:
Protesters Toppling Statues: Rewriting our History or Redefining our Pride?
Could the Black Lives Matter Movement Ruin Trump's Chances of Re-Election?
The Battle With Tradition: Black Lives Matter in Rural Britain