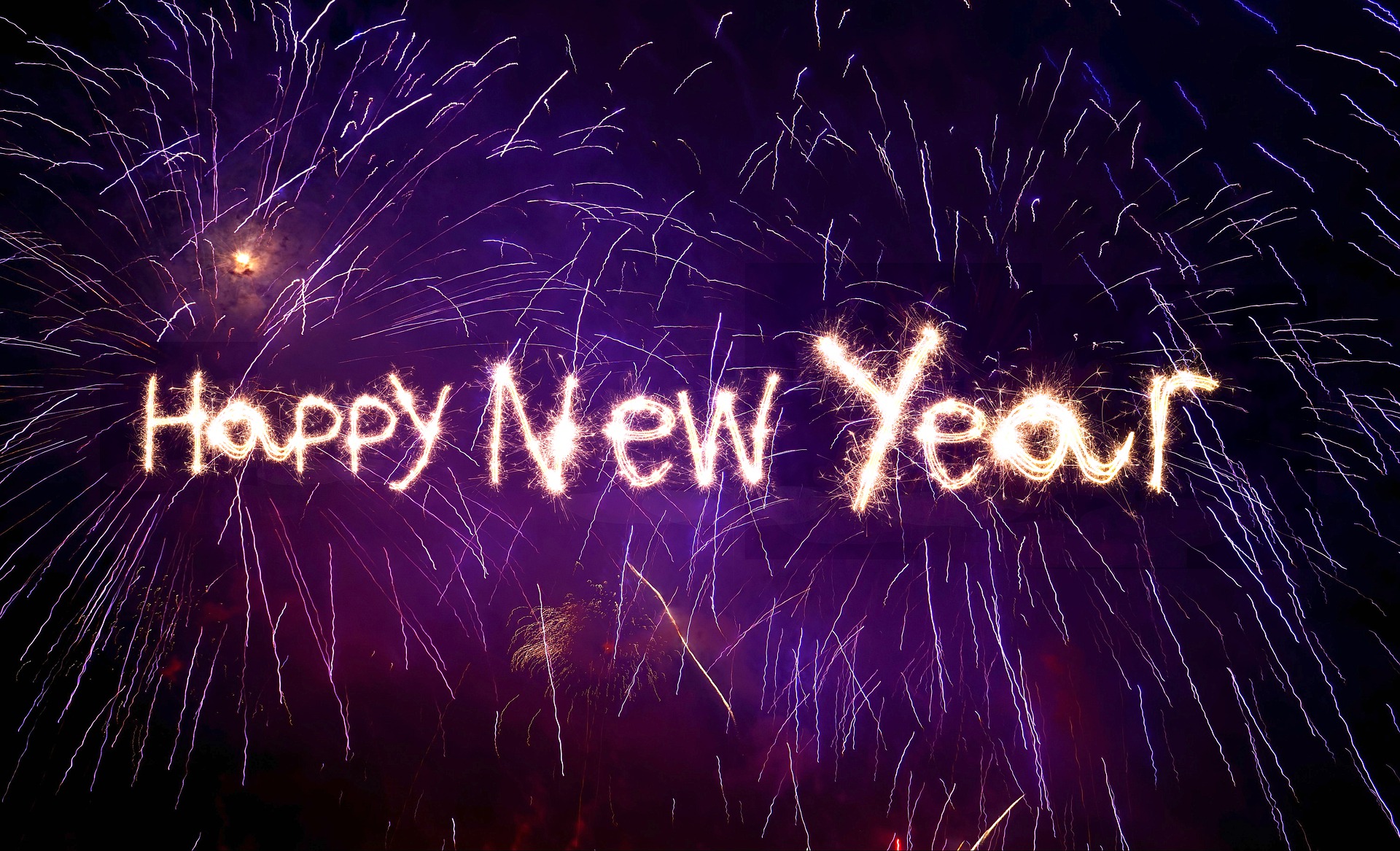 As the 2010s come to an end, Redbrick writers and editors come together to reflect on what they consider to be the most impactful news stories from the era
Jonathan Korn – Comment Writer
When the history books come to be written, they will surely note that the 2010's have been a decade of inter-connectedness on a scale hitherto unseen. Globalisation and advances in technology have brought us closer together than ever before, and events which occur in one part of the world are rarely confined there.
Nothing illustrates this better than the fallout from the Syrian Civil War. Saudi Arabia and Iran jostle for control of the Middle East, Russian intervention raises the spectre of renewed Cold War hostilities as America dithers, and the UK finds itself side-lined as the reality of Britain's diminished role in the post-imperial age begins to hit home.  
The refugee crisis which followed the outbreak of war in 2011 has gripped and toxified political debate across Europe, with right-wing populists on the precipice of power in France and Italy nine years later. Some have argued that Brexit and Trump are in part the result of a renewed wave of anti-immigrant rhetoric. Whether this is true or not, Nigel Farage's 'breaking point' poster, depicting a queue of refugees attempting to invade Britain, is a stark reminder of the way in which the refugee crisis has amplified divisions and turned the world against itself. 
The Syrian Civil War may be an internal conflict, yet its effects have been felt everywhere. What better metaphor could there be for the age of inter-connectedness?
Gabrielle Taylor-Dowson – Food&Drink Editor
Even before the 2012 tragic shooting that rendered Malala Yousafzai hospitalised in critical condition for several months, she was an activist. She began by writing blogs for the BBC about her life under Taliban rule and her views on the importance of education for girls all over the world. But it was the point-blank shooting of Yousafzai by a Taliban gunman on her way to school that thrust her into the international spotlight. Immediately, this story put the plight of not only girls in the Swat Valley where Malala is from, but the plight of girls all over the world who want nothing more than the right to learn, front-and-centre. This is a significant cultural moment of the last decade because it exemplifies that anyone can bring about change, at any point, and that any action you take is valuable towards inspiring change.
This is a message that I feel lots of people should be taking with them throughout the decade, and beyond. Apathy is rife; we are so overloaded with news, with disaster and destruction, that we feel hopeless and useless. People don't vote because they think it won't make a difference, and people won't take steps to help the environment because they think it's too late. Malala's story emphasises the power of voice, on the importance of speaking out for change and having the courage to not accept what is forced upon you. 
Hannah Lay – Comment Editor
Zoe Sugg, who across Instagram and YouTube has a combined following of over 26 million people is the name of one of today's most well known 'influencers'. Sugg started her career from her bedroom making videos about her fashion favourites and vlogging her daily life. As she's matured she has also featured videos about tips for dealing with anxiety and a live Q&A during her smear test. The reason people like Zoe are called influencers is because they do just that, they influence their followers. Brands pay big money for sponsorship deals with influencers and a mention of a specific product on an influencer's social media can see its popularity skyrocket. Gone are the days when TV or pop stars are the prime choice for advertising and big money deals, these days it is more common to see the faces of these online stars in shops or big marketing campaigns. Zoe started her online career in 2009 and has spent the last decade building her empire and influencing millions. The world of the celebrity has definitely changed and these influencers have become part of the mainstream pop culture. 
Tom Leaman – Editor-in-Chief
In writing this piece, I've chosen not to focus on the pain and anguish caused by so few to so many but instead reflect on the European and global response to acts of terror; moments of genuine kindness and humanity in times of heartache and distress. After a night of attacks in Paris in November 2015, English players and supporters at Wembley sang La Marseillaise in solidarity with France and its people before a match between the two nations' teams. In Brussels in 2016, thousands of mourners created spontaneous tributes to remember those who lost their lives at Brussels Airport and at Maalbeek metro station. Many left their tributes to just one word: 'peace.'
At a time where Europe started to divide, our leaders came together once more after the awful London Bridge attacks in 2017: Macron and Merkel both demonstrated that they were 'more than ever at Britain's side' in the aftermath of one of the darkest days in our recent history. Though individually small, every tribute and act of kindness in response to these acts amounted to an insurmountable demonstration of defiance. This decade has been marred with an inexplicable loss of life caused by acts of terror. These acts have proved only one thing; when tested and threatened, we will not fall divided. 
Danielle Murinas – Comment Writer
The 2010's saw the British public decide on one of the biggest political verdicts in living memory. On June 23rd 2016, 52% of people voted to leave the European Union (EU), and it has been a central topic in Britain ever since. Forty-six years of integration between Britain and Europe need to be unravelled before we leave the EU, and though negotiations continue, the resulting deal will decide the future of Britain, and its citizens for decades to come. 
The referendum was an example of direct democracy, in which the public decide political outcomes, rather than parliament. Though this has its drawbacks, it has greatly encouraged people to get more involved with the political system, particularly young people. In the following general election, the turn out for voters aged eighteen to twenty-four increased by over 23%, with more young people interested in using their voice and their vote.
Whether you want Brexit or not, it has come to characterise British politics, causing splits, divisions, and even anger. It will be a political event which will be discussed for decades to come.
Christopher Hodges – Comment Writer
A hallmark of our age is the collapse of the political centre-ground. At home, Boris Johnson has descended on this as an opportunity, only further widening the rift between the extremes of the political divide.
All is not well at home and abroad, and it is impossible to discuss this decade without mention of a man who unfortunately defined it. As I sat agog one morning in November 2016, the terrifying rise of the 45th President was painful, yet also somehow farfetched. In a movement that broke the floodgates that contained the far-right, Trump tore up the rulebook and redefined the meaning of 21st century political campaigning. How did this happen?
I'm still convinced we're in a dystopian conclusion to The Apprentice US.
I could discuss the plethora of angry diatribes that the supposed 'stable genius' tweets, or any of his most recent rambling phone calls to Fox and Friends. But I'd rather not. Any  attention is a victory for the blonde-wigged, thin-skinned embodiment of everything wrong with contemporary politics. In these final weeks before 2020, we must ask ourselves what we will take into the next decade, and more importantly, what we'll leave behind.
Rebekah Birch – Comment Writer
The #MeToo movement, for many, came to define the latter years of this decade. Its repercussions will be felt well beyond the 2010s. While the phrase itself was coined by Tarana Burke in 2006, the movement gained traction in 2017 following articles exposing widespread sexual assault allegations against Harvey Weinstein.
Following the Weinstein allegations, many people came forward. Some famous, with stories from within Hollywood, but mostly these stories were everyday regular people, sharing stories that almost all of us could relate to. It wasn't just rape and assault allegations, but also sexual harassment—in workplaces, bars, on the street. It was something many women, and some men, had experienced. It got people talking about something that had long been taboo. No longer were women expected to put up with harassment in silence. 
This is not to say that the #MeToo movement fixed society's problem—it did not. In terms of statistics, not much has changed—one in three women are expected to experience sexual assault in their lifetime and rape prosecutions are at an all-time low. But it sparked a cultural conversation. And maybe by the end of the next decade, this conversation will have sparked some real change.
Abby Spreadborough – Comment Editor
I distinctly remember hearing the news that a 24 storey tower block had gone caught fire in North Kensington killing 72 people. Suddenly 'Grenfell' was no longer the name of a tower block in London indistinguishable from the hundreds that populate the London skyline, it became a by-word for austerity and social division. First came shock and grief as local residents searched for the friends and family on social media then attended memorial services. Then came panic as people living in similar housing raised concerns about the fire safety in their homes. Outrage followed and two years later outrage is still palpable and will likely linger for many years to come.
This tragedy's victims had been from low income backgrounds with the majority from ethnic minority groups living in the richest borough in the country, demonstrating a shocking divide. Residents had been raising concerns to the council beforehand and corners had been cut in terms of the quality of the cladding and the 'stay put' policy. The first report into the causes of the fire was released just over a month ago confirming the cladding was not up to standard and the London Fire Brigade did not act quick enough in terms of ordering an evacuation. Over nine months following the fire half of the tower's households were still in temporary accommodation, since that number has fallen but some still remain without security. The shell of the tower now covered over and topped with a banner reading 'forever in our hearts' is a troubling monument to inequality, a reminder that Britain must do better. 
Rebecca Sibley – Comment Writer
One of the most uplifting trends of the last decade has been the legalisation of gay marriage in many countries. In the 2010s, 21 countries achieved marriage equality, compared to seven in the previous decade. England, Wales and Scotland legalised same-sex marriage in 2014, and Northern Ireland is on track for official legalisation in early 2020.  
In the past ten years, the world has achieved several major marriage equality milestones. The first Latin American and Asian countries legalised same-sex marriage (Argentina and Taiwan, respectively), and in 2015, the Republic of Ireland became the first country to legalise gay marriage by popular referendum.  
Although this increasing legalisation of same-sex marriage has undoubtedly been a defining feature of the 2010s, there is a long way left to go. Today, same-sex relationships are still criminalised in 72 countries, and can be punished with the death penalty in 12.  Hopefully, the 2020s will see even more countries reversing these laws achieving marriage equality. After the advancement of LGBTQ+ rights in many countries over the last decade, things are looking optimistic.  
Luke Wheeler – Comment Writer
In March 2018 Cambridge Analytica was exposed as having obtained access to the Facebook data of 50 million Americans through somewhat circumspect means, and that this data had been used to create personality profiles in order to better target political advertisements in the 2016 Trump campaign. The Pandora's Box of how social media companies exploit user's data was torn open, users reacted with outrage, legislative institutions floundered, and Facebook's reputation was badly tarnished.
Given that Facebook now has over 2.45 billion active members, the importance of this episode cannot be understated. The nature of political advertising, surveillance and privacy in the digital and social media age were all under scrutiny, and still are. The fact that third parties posing as campaigners could serve political advertisements on social media with next to no transparency, the degree to which companies can gather and exploit your data, the level of technological illiteracy among elected officials and  a growth in support for regulation of these platforms were all part of the fallout. Furthermore, they serve as reminders that the internet and social media have changed rapidly and massively since the beginning of the decade, and a warning that they will continue to do so.
Natalia Carter – Print&Features Editor
Back in the day, Vine was one of the first short-form video platforms allowing creators to post six second looped videos to the platform. It was massively popular with our generation, and arguably a defining feature of our teens. Owned by Twitter, the video platform was a great match for the quick style of their social media's original 140 character limit. However, the day came when on October 27th 2016, Twitter announced the discontinuation of the Vine app. Finally, on January 17th 2017, the platform was officially shut down. 
This was a huge turning point in the social media world. Short-form content was pushed aside in favour of the longer content available on platforms such as YouTube. Creators who were previously popular on Vine gradually moved over to YouTube, following the trend marketers who favoured other platforms, leaving Vine to post only 4% of branded content. 
Longer content has become increasingly popular, as evidenced by the huge success of Shane Dawson's documentary style series which has been credited as 'reviving' the platform. YouTube has developed as a platform and seems to be following suit, with many videos of popular YouTubers increasing in length. All that being said, I would argue that short-form content is coming back in full force.
TikTok is one of the fastest growing social media platforms in the world. TikTok has 500 million active users worldwide, making it more popular than social networks such as Snapchat. Much like Vine, its primary focus is on short-form content. The similarities are evident, with many compilations appearing on YouTube being labelled as 'TikToks that radiate Vine Energy.' Vine might be dead, but I think TikTok might be Vine round two.
Catrin Osborne – Television Editor
The last few years of the 2010s were by no means joyous for our country. However, in the summer of 2018 there was a brief period when it seemed that optimism was not just an aspect of the past. The perfect combination of a heatwave and England's moderate success in the 2018 FIFA World Cup provided a blissful break from Brexit.
Whether you were an avid football fan or didn't know the difference between attack and defence, it can't be denied that every time England scored, there was an outburst of euphoria across the country. I distinctly remember hearing the cheers from the pub up my road when England won the penalty shoot-out against Colombia. Not an evening went by without someone drunkenly chanting 'It's coming home'. Patriotism is a complex issue in modern-day England. However, this was arguably a time when England's previous feeling of importance met with our modern-day values as our 2018 squad were the most diverse yet. Unfortunately, our hopes may have been too high, as England ultimately came fourth and the country returned back to rain and reality.
Memoonah Hussain – Comment Writer
On a fatal afternoon on 16 June 2016, Labour MP Jo Cox was announced dead at 1.48pm after a domestic right-wing terror attack. Her life was taken at the height of racial and immigration tension during the EU Referendum campaigns. As mark of respect, all official campaigns suspended their activities. She was the first MP to be killed while sitting since MP Ian Gow of Eastbourne's murder in 1990. The most striking aspect of her murder was the media's use, or rather lack, of the word 'terrorism'. The Daily Mail focused on the perpetrator's mental health rather than his extremist political ideology and Nazi memorabilia which sparked the debate of what kinds of people are classified as terrorists. Some argued that because he was white and English he wasn't labelled a terrorist but had he been Muslim it would have been a different story. Even when he was eventually labelled one by the police, he wasn't even charged with terrorism. The debate still exists as to whether we label all political acts such as this one as 'terrorism', or by doing so are we overusing and 'diluting our sense of evil' behind such acts. Over three years later, we're still in the midst of the racism and right-wing nationalism that was behind this tragedy and loss of innocent and good life.
Her positive legacy lives on through the Jo Cox Foundation set up by friends and family to "create something positive from the tragedy that was her murder" and realise we have more that unites than divides us. A humanitarian activist who chaired Friends of Syria and was working on an Islamophobia attacks report prior to her death, even in death Jo Cox is continuing to inspire and bring people together.
Katie Norris – Travel Editor
'Obviously, 70 years ago, Meghan Markle would have been the kind of woman the Prince would have had for a mistress, not a wife.' In this quote, The Spectator embodies the tabloid narrative that surrounded the wedding of Prince Harry and Meghan Markle. After the announcement of their relationship, they were hailed as a 'modern' and 'progressive' couple, words simply coded by the fact that Meghan Markle is a mixed-race woman, and this is evident in the different treatment Kate and Meghan received by the press. Pitting women against each other is no new phenomenon in tabloids, but it is obvious that here there is a racialised aspect. When Meghan wears dark nail polish, it is a 'vulgar fashion move' that breaks royal protocol 'again', whereas Kate is hailed for opting for 'subtle' shades, in keeping with a 'protocol' that doesn't exist. As a result, the coverage of their marriage exposed the quiet uncomfortable racism of many in the association of a symbol of Britishness, the monarchy, with a woman with black heritage. Despite this, Meghan continues to own and express pride in her heritage, instead educating this quiet racism by speaking at length about the experience of having black heritage in a prejudiced society.
Emily Chapman – Comment Editor
As we look back on the decade, it's easy to see all the bad things that have happened. And although it's important to take note of the things that have happened, it's worth thinking about all the good things as well. As I look back on the decade, I see the London 2012 Olympic Games Games as being one of the most significant moments. This represented a culmination of all the brilliant things this country's culture, and the people in it, can achieve.