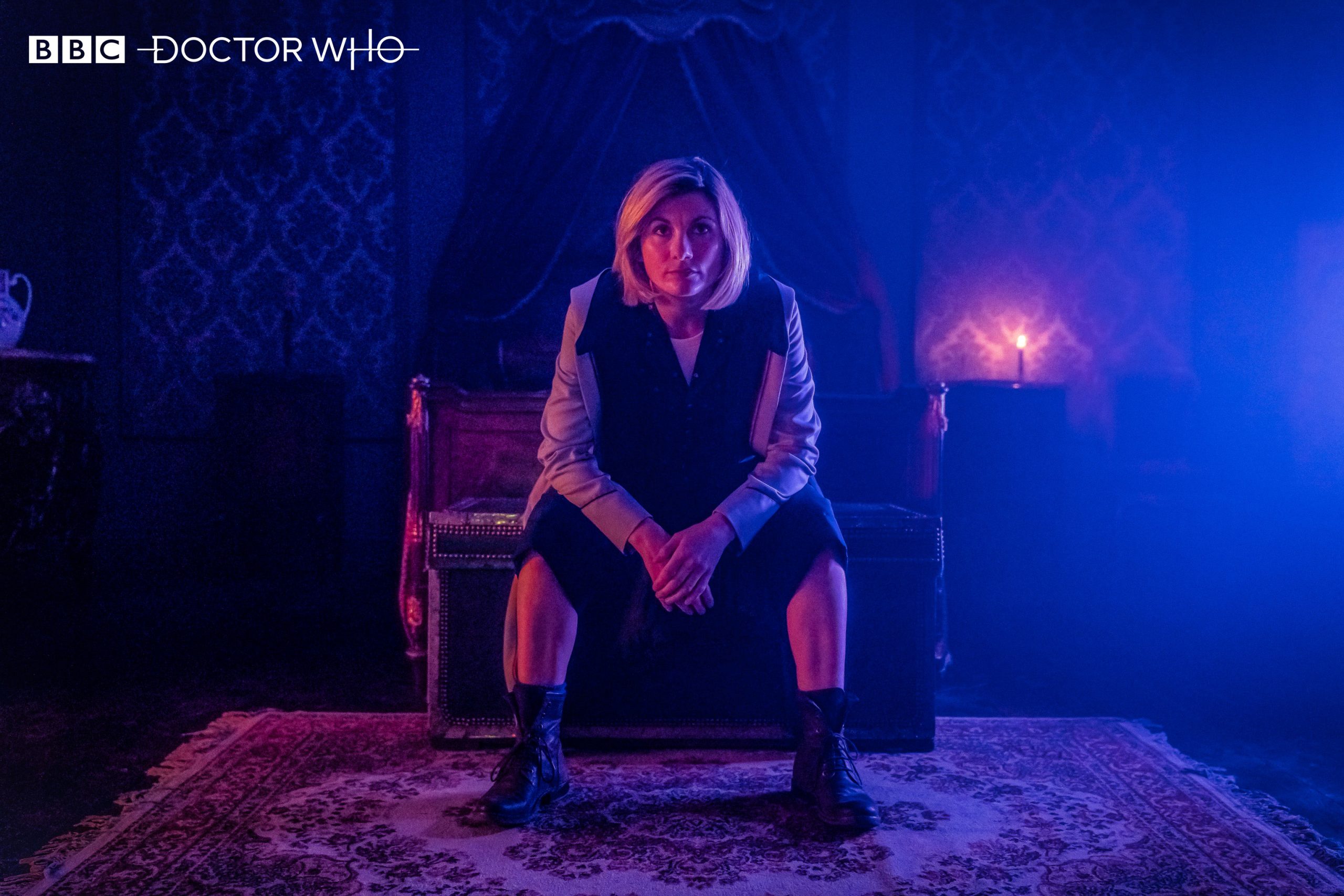 Television Critic Sian Allen suggests that this former star of a show no longer shines so bright
Doctor Who. One of the most famous, most beloved sci-fi series of all time. It is the first television show I ever felt passionately about, and one I have remained passionate about for almost a decade. Unfortunately, after watching the twelfth series, it is currently a passion born out of immense frustration.
Tragically following a recent trend in beloved science fiction, the most painful thing about this series is its ultimate mediocrity such as The Rise of Skywalker. Chibnall uses elaborate setups and revelations only to fail to stick the landing. The antagonists, allies and concepts he introduces and weaves throughout the series are all interesting ones – that's what makes it all the more disappointing when he leaves a string of glaring plot holes, stilted dialogue and missed opportunities in his wake. 
Worse, some of the glaring problems leftover from series 11 still stand, with Team TARDIS remaining over-crowded and suffering from a severe lack of meaningful character development as a result. Doctor Who has always been at its most compelling when it has deep, emotional and personal consequences for the Doctor and their companions – but series 12 seems to mostly favour the classic and largely uninspired Earth-is-in-danger plot. Team TARDIS almost mindlessly follows along from one episode to the next, rarely questioning the Doctor even when she lashes out or shows a darker side. 
It is not all bad, by any means. Sacha Dhawan's take on The Master is fun and gives new life to the well-loved unhinged and unexpected antagonist, taking the most underwhelming reveal possible in his stride. Bradley Walsh as Graham O'Brien is the surprise endearing heart of the show as he was last series, and Yaz (Mandip Gill) shines as the reckless and kind-hearted police officer who holds a candle to the Doctor – but after two series, it still feels like we barely know them.
'Fugitive of the Judoon' also stands out as Chibnall's best episode so far, made all the more surprising and engaging by the fact that it's a series midpoint that feels like a finale. Also, 'The Haunting of Villa Diodati' deserves credit as a great homage to the gothic writers it features mixed with a classic Who twist. Sadly, these episodes are outliers, with much of the series either unmemorable or frustratingly dense and confusing, peppered with great moments or concepts that eventually fizzle out and lead nowhere. 
Many of series 12's episodes have also tackled social issues. Everything from climate change to mental health to microplastics has been addressed, with degrees of subtly that range from poignant to preachy to downright cringe-worthy. Doctor Who does deserve praise for its inclusivity – but with these issues so often addressed so heavy-handedly, and with such a wonderfully diverse principle cast at their disposal, you have to wonder whether the time would be better spent on proper character development rather than the show's current surface-level commitment to diversity and representation.
As a long-time fan of Doctor Who, it is incensing to see so much wasted potential in Thirteen's era so far. As ratings dive and the future of the show becomes more and more unclear, it is painfully ironic to see a show about reinvention and regeneration suffering from the same old problems. However, with reports that Bradley Walsh and Tosin Cole may be set to leave the show in this year's festive special, there is hope yet for course correction in the future. 
Rating = 3/5
---
Check out more related reviews here: