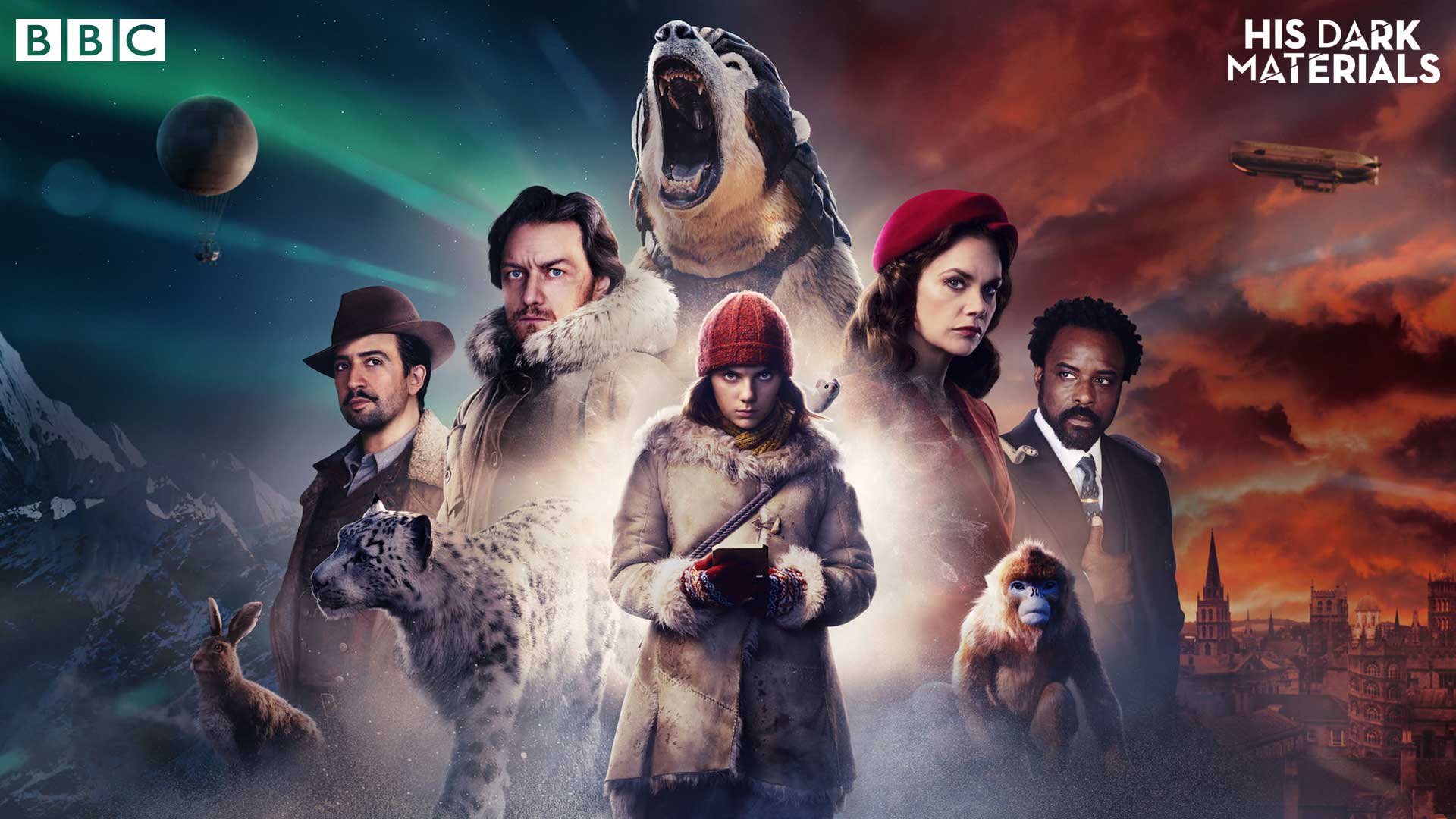 Comment Editor Emily Chapman raves about how the BBC brings Phillip Pullman's text to life
As a huge fan of the book series by Phillip Pullman, it's needless to say that the anticipation for this new TV adaptation was rather great. After the disappointment of the 2007 film, The Golden Compass, all my hopes were once again placed on the shoulders of the BBC. Pullman's fictional world is intricate and full of magic: spanning three novels, there are so many wonderful aspects of the series that I was desperate to see on screen. I am happy to report that my faith was not misplaced. 
The story follows Lyra Belacqua (Dafne Keen), a young girl who is gifted with a truth-telling device called an Alethiometer. After hearing about a substance called Dust, she embarks on a journey to escape the clutches of the Magisterium (a religious organisation) and to save the children who have been going missing in the night. Alongside her daemon (animal forms that live outside each human's body), Pantalaimon (voiced by Kit Connor), they overcome a number of obstacles and start to uncover the truth behind what her Uncle, Lord Asriel (James McAvoy) is doing with Dust. 
Phillip Pullman and Jack Thorne's adaptation of book to script is, thankfully, superb. The decision to overlap the timelines of the first and second books was a good one, allowing the viewer to begin to understand the breadth of the narrative, that extends across three books. Along the way, we meet Will Parry (Amir Wilson) in an additional storyline that adds intrigue and complexity to the world in which Lyra lives. 
I could write a full-length dissertation on the majesty of the credits sequence alone, but the entire design and look of His Dark Materials was beautiful, to say the least. The effects were incredibly well done, including the creation of the giant armored bear Iorek Byrnison (voiced by Joe Tandberg). Even the individual daemons, although not appearing as much as I imagined they would, looked impressive. Lord Asriel's snow-leopard daemon, Stelmaria (voiced by Helen McRory), stands out as particularly stunning. Although the story is engaging enough on its own, Pullman's world is brought to life by an array of beautiful panoramic shots of Oxford, not quite as we know it, as well as the icy landscapes of the North. The depiction of the witches was also brilliant; there is always the risk of making flying, magical beings look tacky, but Ruta Gedmintas' witch Serafina Pekkala is androgynous and delicate. In what was a good choice, the creators did away with the usual 'flying broomstick' trope, and instead the witches carefully hop into the air, and fly away unhindered by cumbersome props. 
Flooded with famous faces, the cast is everything you would want it to be, and more. Ruth Wilson's fabulously-dressed yet terrifying Marisa Coulter is a brilliant antagonist, combining the perfect amount of insanity and sinister composure to bring to life this highly disturbed, but very powerful character. Wilson's ability to switch from seductive and flattering to incredibly unhinged in a matter of seconds, whilst wearing a gorgeous boldly-coloured skirt suit, makes the audience simultaneously fear her and fall in love with her. Equally, Dafne Keen's portrayal of a much-loved protagonist is, frankly, perfect. A bold, brave and quick-witted young girl, Keen's version of Lyra is charming and lovable throughout the entire series. Keen's performance only becomes more impressive as her character comes to face the darker truths about the Magisterium, and as her relationship with Mrs. Coulter becomes more illuminating. Keen is able to steadily hold her ground opposite big names like Lin-Manuel Miranda, who plays the Aeronaut Lee Scoresby; and their relationship is a joy to watch as Scoresby's fondness for Lyra grows.
Lyra's relationship with her friend, Roger (Lewin Lloyd) is a highlight of the whole series. There is a mutual love and respect between them, which has been drawn on even more strongly than in the books. There are a number of sweet moments between the two characters, which on their own make the whole series worth a watch. This adaptation perfectly encapsulates the importance and beauty of young people's friendship, and the power that their love for one another can have. 
In this adaptation, an incredible book series becomes an incredible television series. Pullman's fictional world comes to life in a way fans of the book have always hoped for, as it becomes more and more pertinent to explore the dark reality of a world controlled by an insidious ideology. If you didn't watch this series while it was on TV, I urge you to go straight to BBC iPlayer and watch it while you can. A wonderful combination of stunning cinematography, brilliant acting, and an important and incredibly engaging story, His Dark Materials has been a fabulous addition to the small screen this year.
Rating = 5/5