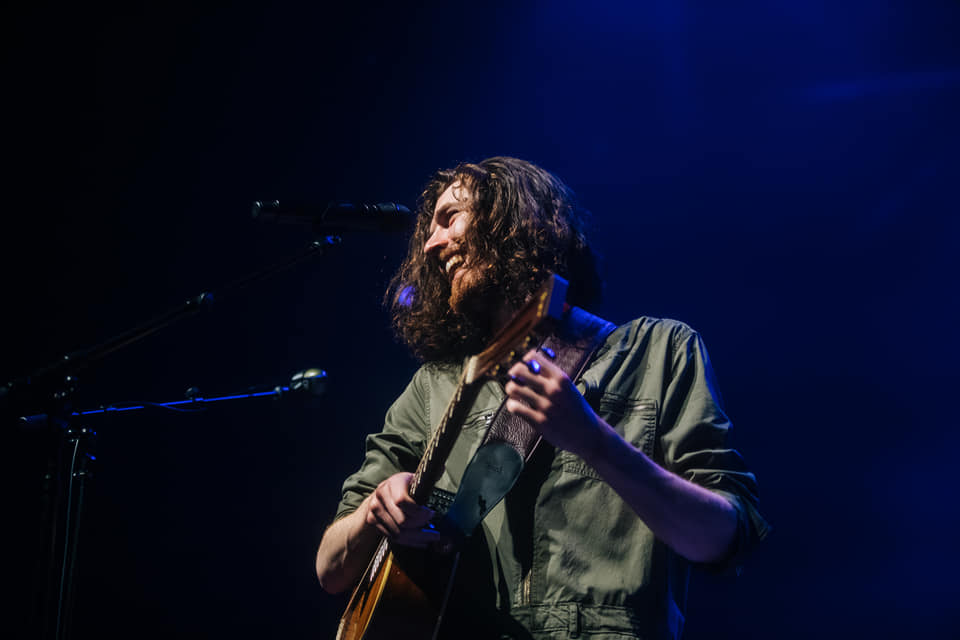 Music Critic Gracie Ella Quinn suggests eight songs that she thinks you should listen to now
'You taste like wine' – The Collection
This upbeat, indie pop song by The Collection begins with a cymbal tapping and adds in a simple piano tune. Eventually this layers into a dynamic indie-esque song, by adding trumpets and guitars to create a unique texture of sounds that accompanies each chorus. However, the vibrant chorus is contrasted against the more stripped back verses, which sometimes return to only drums and, or hand clapping accompaniment. This allows the piece to fall back and crescendo as the verses and chorus rise and fall. As a fairly undiscovered band, The Collection released this song in 2017 on their second album Listen to the River and on spotify this is their most played song, with 4,290,198 streams.  This song is a hidden gem that reminds me of 'Just a little While' by The 502s, which trended in 2021 and early 2022, as both encapsulate the same uplifting feeling. 'You taste like wine' is hooking and memorable, it creates a vision of picnic blankets, sunny days and swaying trees. As this is my first interaction with The Collection, I can safely say that I will be returning to their music to riffle through albums and unveil other songs like this.
'Bloom' – The Paper Kites 
This acoustic song makes use of finger picked melodies and in doing so defines a soft and gentle swinging tune. If you take note of the lyrics, you will  realise they create magical and endearing moments. My favourite lyric is; 'Where the fields are painted gold and the trees are filled with memories of the feelings never told'. The piece is filled with stand-stills such as these which fit perfectly with the sway of the song. The Paper Kites are an Australian band who play mostly indie rock and folk rock and this song is also their most streamed song on spotify, they have 6,714,371 monthly listeners. The Woodland EP, that this song comes from, is a favourite of mine and if you like 'Bloom', you will  love the transportive feeling that comes from the rest of the album as well. Something about this EP is unique, despite only containing six songs, 'Bloom' and the other songs are those which I have listened to hundreds of times and I have yet to grow tired of them. It is the perfect song for a calm and content feeling, to bring you a small cup of peace.
'Soldier, Poet, King' – The Oh Hellos
Although this song is currently trending on TikTok, it has been a favourite of mine for many months. The guitar intro is captivating and leads into the introduction of the voice and other instruments such as the mandolin, piano, drums and flute. Released in 2015; its folk, medieval sound and lyrics are so addictive and have been picked up by many fan bases to attach to books, films and characters. The Oh Hellos, a sibling musical duo who draw on their religion to interweave into songs, are undoubtedly a popular group, with this song having 127,495,912 streams on Spotify. 'Soldier, Poet, King' is said to be an exploration of the different representations of Jesus as shown through the bible, which demonstrates how their religious beliefs feed into their music. Their albums are so eclectic and enthusing, with plenty of high energy sounds to get you smiling; and they are definitely a go to artist for me when I'm writing. For me, this song feels like dancing across stones that barely poke out of a river, skipping and jumping across, just in time to the music.
'From Eden' – Hozier
The guitar riff that runs at the beginning and throughout this song creates a gentle tune that carries you through it's intricate and mesmerising lyrics. I discovered this song in the January lockdown of 2022 and listened to it, and the Hozier alternative album that it comes from, on repeat. The pauses in the music feel like an intense way of drawing the listener closer to the music as we anticipate its return. The instrumental at three minutes and 15 seconds is a flamenco inspired section, demonstrating the experimental nature of this track and Hozier, as he was the sole writer of it. As the title suggests, it contains religious metaphors in a subtle way and the music video has over 43 million views. Despite this, it does not appear in the top 10 most listened to Hozier songs; perhaps this suggests that it is somewhat underrated and overlooked, which would be a mistake in my eyes. Personally, this is one of the few songs where I believe that both the lyrics and an instrumental version could stand alone and remain incredibly powerful.
'Meet Me in the Woods' – Lord Huron
The initial fade in of drums and guitar with a synthetic sound, reminds me of a crackling car radio on road trips; and that idea of excitement and the unknown is portrayed excellently in this song. The whole album of Strange Trails is a repertoire that I can rely on for its emotive and mesmerising songs, notably this one 'Meet me in the Woods'. Although this was released in 2015 I only discovered Lord Huron's music in the past year and the album and this song in particular, has stuck with me entirely. Lord Huron are an American indie rock band, who formed in 2010 and  appear largely in the genre of alternative music. This song describes the transformation of a person after having gone into or looked into (depending on how you interpret it) an abyss of darkness. This is Lords Huron's fourth most played song on Spotify with 78,207,184 streams and they have 11,837,102 monthly listeners. I think that this song, though somewhat haunting, creates a feeling of freedom as its continuous creates a sense of escapism.
'Accidentally In Love' – Counting Crows
Although this song was written, in 2004 by the American rock band Counting Crows, for the Shrek soundtrack, it was and remains their second most popular song with 268,167,710 streams on spotify. Upon its release it peaked in the top 40 on several music charts and was nominated for the Best Original Song at the 77th Academy Awards. Prior to this song Counting Crows were already a success with four albums having been released before to 2004, when this song was written and distributed. The lead singer of Counting Crows, Durtiz, was chosen by Dreamworks to create this song for the Shrek sequel and he was told that the song had to be uplifting. The catchy guitar and drum beat complements Durtiz's voice and lyrics, which he claims to have written from his own experience and says he was happy with the outcome of the song as it appealed to adults and children alike. It is also one of my all time favourites, that I do not think I will ever grow tired of, so thank god for the Shrek sequel!
'Upside down' – Jack Johnson
Another song written for a film! The film Curious George was a childhood love of mine and though I haven't seen the film in years, this song and Jack Johnson's music has stuck with me significantly. Johnson is an American singer-songwriter who exists mainly within the genre of soft rock and acoustic pop and he has written music for numerous films throughout his music career. The song reached 30th on the UK top 40 and remains Johnson's second most streamed song on Spotify, with 346,463,386 streams at present. This song is a playful interaction of guitars, drums, joyful beats and lyrics. It is a vibrant melody and the instruments provide a lively and light tone to the song which accompanies his own voice nicely. This cheerful piece is one that I find myself listening to often as Johnson is definitely a comfort artist and this song fills me full of joy and I hope it brings you a little too.
'Elvis Ain't Dead' – Scouting For Girls
Scouting for girls, best known for 'She's so lovely', which was used in Angus, Thongs and Perfect Snogging, have always been a band that I have loved. I grew up around their music, and this song, in my opinion, is one of their best. The fervent piano and use of synthetic, layered sound, along with the drums manifests in this unforgettable tune. This song has spent 28 weeks in the UK Singles chart including numerous re-entries since its release in 2007 and remains their fourth most popular song on Spotify, with 38,040,249 streams. This song also appeared on their 10th anniversary edition of the album it originally featured on and remains a classic in their repertoire. Having seen this song performed live, with the resounding music, the lights and the atmosphere, it's certain to say that it's one of their most loved by the fans and I highly suggest a listen to it.
---
Enjoyed this? You also might enjoy: