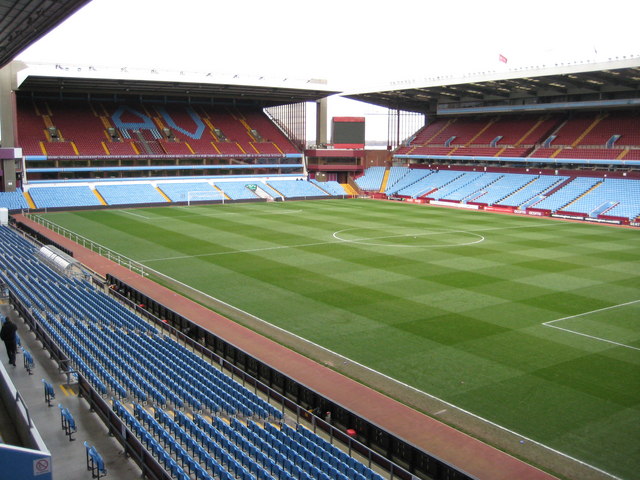 Music Editor Bethany-Jo O'Neill argues that while football is worse off without fans, empty stadiums can lead to welcome entertainment and surprises
After becoming accustomed to watching football matches from the comfort of their sofas for the past five months, there is no denying that football fans are itching to get back into stadiums. The feel of the cold plastic seats, the sound of thousands of people instinctively chanting the same words alongside the overwhelming aroma of Pukka Pies – there is no experience quite like it. Whilst this is the case, there does seem to be a few positives of matches being played behind closed doors.
The Premier League has witnessed a flood of goals in recent weeks with Aston Villa unexpectedly beating Liverpool 7-2, Tottenham trouncing Manchester United 6-1 and Everton scoring five goals against West Brom. These games are most definitely making for exciting watches, but it is unlikely that these scorelines would have occurred with fans in the stadiums.
Aston Villa 7-2 Liverpool.

𝗦𝗘𝗩𝗘𝗡. 🟣 pic.twitter.com/OHn2BN7L4F

— Aston Villa (@AVFCOfficial) October 5, 2020
A recent BBC Sport article noted an increase of 40 goals from the same point in the 2019/20 season, making it 144 goals after 38 games. A first-team Premier League coach in the same article explained that the lack of fans reduces 'the sense of tension players feel around build-up play near their own goal […] reducing the intensity and demand they feel for aggressive defending.' It is clear that as well as teams being more ambitious in attack, there are just as many risks being taken in defence, which creates more scoring opportunities.
Liverpool's title-winning defence was rarely susceptible to infiltration last season, with Virgil van Dijk being regarded as one of the best defenders in the world. Their heavy defeat against Villa simply would not have happened last season. Fans being in the stadium tends to put pressure on teams to perform. They rally behind a team in attack but will also vocalise their disappointment if an audacious effort soars above the crossbar.
For this reason, players are much less likely to take chances they are not confident in converting with the fans watching their every move. This works the same with defence. Liverpool's performance against Aston Villa would have gone one of two ways if supporters were in the stadium. On the one hand, the fans may have rallied behind the defenders after conceding the first goal and there may have been a change in fortunes. If this did not work, there would probably have been mass exodus if the floodgates remained open. Either way, the players would have known in real-time the thoughts of their supporters and decided there and then how to respond.
Fan expectations can also have a different impact. Looking at the Championship, Reading have consistently finished in the bottom half of the table since their relegation from the Premier League in 2013, cracking the top half on only two occasions. Fast forward to the 2020/21 season and, under the leadership of new manager Vejko Paunovic, the club have just won their opening four league fixtures for the first time in 35 years.
The Royals seem to be playing with more freedom and comradery, something which has been lacking for the past few seasons. It does beg the question whether this is to do with lack of fan pressure. Players and managers know that fans have the tendency to vocally express their frustration if things are not going to plan. No matter the mental resilience of a player, this is bound to impact the accuracy of play as there is an added distraction. Without this threat, pressure and expectation, teams have a renewed freedom to play the beautiful game.
A final advantage of fan-free football matches is the levelling of the playing field in terms of reduced home advantage. Of course, there are still some disadvantages for the away team in that they have to travel, they usually do not have as nice a dressing room or dugout as the home team, and they do not have the familiarity of routine with music, scenery and backroom staff. However, on the pitch, there are no separating fortunes as the advantage that the home crowd can bring has been removed. This seemed to be the case in the Bundesliga at the restart of the 2019/20 season in May, where the home advantage was in large decline, as home teams winning just 21.7% of matches, a decrease of 21.6%, whereas away teams saw their fortunes rise by 12.97%.
As entertaining as they may be, it is unlikely that high-scoring games becoming a permanent feature of football matches behind closed doors. The same Premier League first-team coach in the BBC Sport article quoted above also explained what clubs are doing to mitigate lack of intensity: 'the team in question are going to train more regularly at their stadium, with their more intense 10 v 10 training sessions.' Not only will this help renew the association between intensity and playing in an empty stadium, it may also work to increase home advantage if more teams adopt this method of training.
Another reason why the flood of goals may not enjoy sustained longevity is due to the large presence of football fans on social media. Although players are not receiving instant feedback from the terraces, supporters are most definitely making their displeasure known online. These results also create high media coverage which is not flattering for the losing team. For this reason, it would be extremely surprising if Liverpool did not bounce back in spectacular style from their defeat at Villa Park after the international break.
As for the lack of pressure being a positive for teams like Reading, this has a better chance of continuing. The impressive run of wins is bound to come to an end at some point, but the confidence they will have gained from going unbeaten in four and sitting at the top of the table will be invaluable for the rest of the season.
Whilst there is not a person in the footballing world that is not dreaming of the day that fans fill stadiums once again, they at least have a few positives to cling on to in what is an otherwise bleak time.
---
Like this? Check out more from Redbrick Sport:
Why You Should Join a Sports Club During the Pandemic
Racing and Chiefs Prevail in Champions Cup Semis