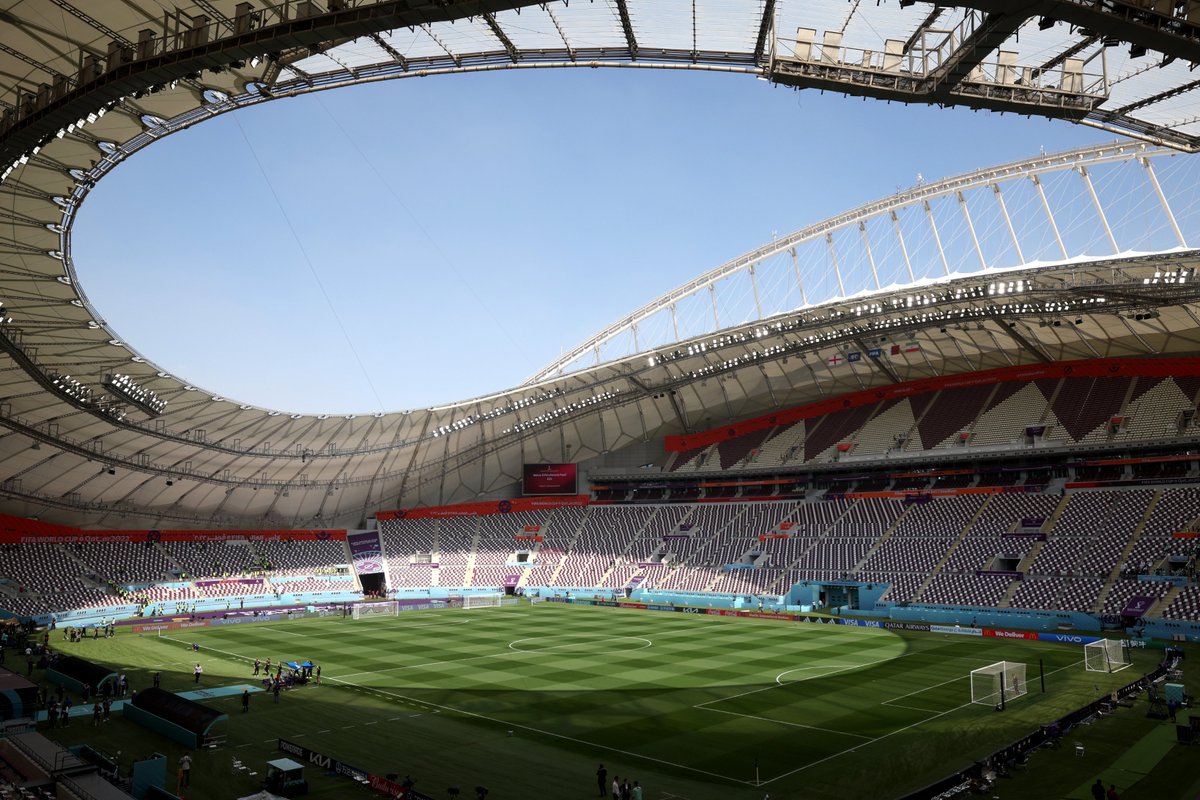 Sports reporter Erin Perry comments on the environmental impact of the FIFA World Cup in Qatar this winter
With the FIFA World Cup now almost upon us, fresh criticism is mounting over the tournament's potentially concerning environmental impact. This comes as the latest in a series of blows to the already profoundly controversial World Cup host's reputation, as the sporting world questions the legacy Qatar 2022 will leave on, not just simply football, but the world itself.
Notable protests against Qatar's position as host of the tournament, mainly concerning the nation's human rights record, have already been made with the Australian National Football team even releasing a video statement criticising Qatar's treatment of migrant workers and the LGBTQ+ community.
When it comes to the tournament's potential environmental impact, the problems that could arise from this have flown under the radar somewhat. And yet, with a more intense focus than ever on humanity's impact on climate change in global political discussion, questions over how we can reduce the environmental legacy of such events will inevitably be raised. Climate scientist Professor Kevin Anderson told the BBC that there will be 'a direct human cost to this tournament' and that the 'huge' emissions created for a single sporting event 'will have an impact all around the world.'
So what are the facts? FIFA has claimed that the tournament will be 'carbon neutral' as the predicted 3.6 million tonnes of carbon emissions will be offset through a series of initiatives around the globe. However, some climate experts believe the true emissions figure to stand at almost three times as much. To put this into context, Sports Illustrated understands this predicted level to be 67% more than emissions released during Russia 2018.
While FIFA has pledged to offset the emissions produced by this World Cup, it is difficult to understand what this looks like in practice. One of FIFA's reasons for backing Qatar environmentally is the fact that, as the stadiums have all been built relatively close together, emissions released by travel between them will be minimised. A FIFA statement also claims that emissions not offset through 'energy-efficient stadiums' and 'low emission transport' (to name a couple) will be offset through the purchase of 'internationally recognised and certified carbon credits.'
However, Gilles Dufrasne of Carbon Market Watch denotes this purchase as yet another example of 'greenwashing' – the practice of companies deceiving customers into believing they have a more positive climate impact than they truly do. Dufrasne states that 'these credits are unlikely to [positively] impact on the climate,' mainly because they will finance projects with 'little need' for them. One such project is the investment into a grid-connected wind power project in Turkey, which is already 'economically viable' due to electricity revenue. Therefore, FIFA's investment does more for their environmental reputation than any meaningful contribution to offsetting emissions.
With the yearly climate conference (COP27 this year) taking more of a centre stage in global politics and more world leaders committing to worldwide carbon initiatives and goals to help protect the planet, FIFA's promises may begin to look increasingly lacklustre in comparison. Whether the organisation makes good on their promise to offset emissions and contribute positively to the environment remains to be seen and the question of how future World Cups will look at their environmental impact will linger long after the conclusion of Qatar 2022.
---
Check out more from Redbrick Sport here:
Aston Villa Women make a flying start to WSL Campaign
Birmingham Lions Season Preview