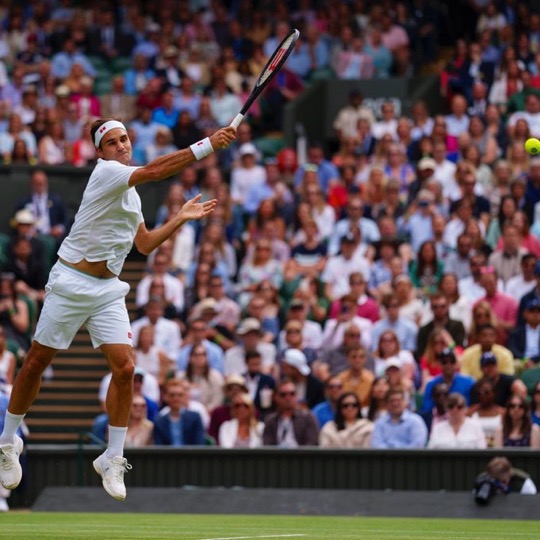 Sports writer Robbie Sweeten comments on the legacy of tennis legend Roger Federer in the wake of his retirement
Roger Federer's legacy on and off the court can be seen through the litany of tributes paid to him. From his tennis compatriots – from Rafael Nadal to 18-time Grand Slam winner Christine Evert – to athletes from other sports – ranging from Tom Brady to Lionel Messi – to business magnate Bill Gates, it is clear Federer went well beyond the realm of tennis. Not only is he indisputably a tennis great, attracting new eyes to the sport, as seen through Messi's and Brady's tributes, Federer was also philanthropic and had excellent business nous, transcending the immediate responsibilities and expectation of an elite sportsperson.
Roger Federer broke records throughout his career, but his rise at the start of his career is equally notable. From 2004 to 2007, Federer appeared in 13 of 16 Grand Slam singles finals, in which he won 11 of those matches. By 2009 he had already overtaken Pete Sampras' record for most Grand Slam singles titles by a male player (14), setting a new standard for excellence in men's tennis. On top of this, Federer had occupied the No.1 position in the ATP rankings for 310 weeks (the second-most ever), but 237 of those weeks were consecutive (the most ever). This is, of course, not to mention his 20 Grand Slam single titles.
But perhaps most impressive, Federer has won 19 consecutive ATP Fans' Favourite awards. As Christine Evert noted in her tribute to Federer, his 'class, grace [and] humility" and how "he elegantly mastered the sport like no other,' must undoubtedly play a role in this.
On the topic of playing style, Federer was quite simply a timeless tennis player. How he reconciled the power of the modern game with the finesse, serve-and-volley style of tennis, reminiscent of the wooden-racket era, was generational. His repertoire of shots was also unique. From his delicate drop volleys, to caressing one-handed backhands, to the finesse of his defensive slice to his iconic forehand, Federer had every shot and the confidence to play them at any moment.
His popularity may, however, also relate to his philanthropy. The Roger Federer Foundation was founded in 2013 and has spent 68 million Francs on education initiatives in 9,300 primary schools and pre-schools in Switzerland and South Africa, benefitting more than 1.98 million children in the past 18 months alone. Most recently, the foundation donated $500,000 to ensure children affected by the war in Ukraine are provided with care and access to education.
But in my opinion, what makes Roger Federer truly unique is his business acumen. After leaving Nike in 2018, he signed a 10-year "clothing sponsorship" with Uniqlo worth $300 million over, allowing him to earn $30 million a year until he turns 46 years old. This contract, however, opened the door to a shoe sponsorship with other brands, like On Running, whom Federer signed with in 2019. Still being a small start-up, they could only offer Federer a 3% share of the company, which is now worth over $300 million alone. Even in the twilight of his career, Federer was still earning more than any other active tennis player.
From his tennis ability to his philanthropic and business work off the court, Federer revolutionised what it meant to be an athlete, let alone a tennis player. Though his tennis days are over, his legacy will live on for generations to come.
---
Check out more from Redbrick Sport here:
Match Report: AVWFC bested by Everton at home
England Edge Past Pakistan to take T20 series
London Marathon 2022: The Best Day of My Life