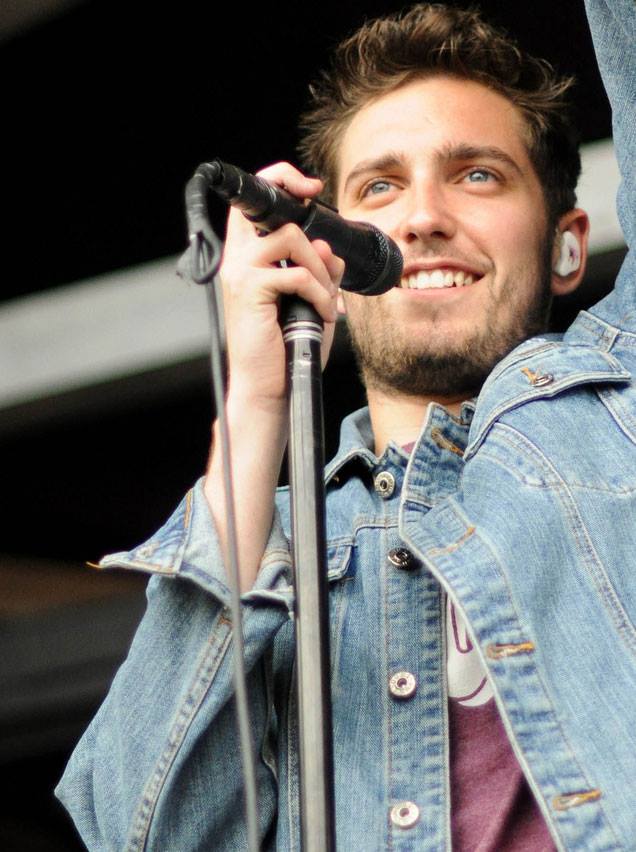 Adrenaline, the new EP from You Me At Six, is a mixed bag of highs and lows with a clear peak, Samantha Andrews reviews
You Me At Six burst into the new year with the release of their new EP Adrenaline. This is a high energy EP, packed with passionate outbursts of loud guitars and piercing vocals. It doesn't always land, and some songs are definitely stronger than others, but its energy cannot be denied. It is certainly an interesting look into the future for the band. 
The EP opens on a really strong note. The lead single 'Adrenaline' is full of force and power. The sound is exactly what you would expect from a You Me At Six song, with gritty and loud guitars, driving drums and Josh Franceschi's explosive vocals. The chorus is also just incredibly catchy and has a brilliant hook to it. 'Adrenaline' is, for me, the standout song on the EP.
Following on from this, it seems that the passion is unable to be reached again. In 'SUCKAPUNCH,' a song about rising up from hardships, whilst there are some really great moments, the overall impression is underwhelming following on from the catchiness of 'Adrenaline.' The electric effects feel as if they are building to something bigger than what is reached solely because when the drums and guitars do enter, it becomes quite monotonous. The bridge is the highlight of this song, as Josh's vocals demonstrate a real emotional outburst that transcends the rest of the song. 
Adrenaline does manage to find other high points throughout, with 'Beautiful Way' standing out for its juxtaposing vulnerability and power. It opens with a relatively delicate guitar pattern and the softest vocals so far on the EP. There are even strings layered which all build to a quite momentous and beautiful sound. As the drums build, the chorus bursts into an explosion of energy. It is a tiny bit jarring, and the shouting of the lead hook becomes a bit repetitive, but it has a kind of charm for its drive and passion. 
The highs and lows of this EP come to a head in its final song 'MAKEMEFEELALIVE.' This was, for me, a quite abrupt end to the EP. The guitar style and vocal distortions are so different from everything else that it just does not quite fit. On its own, it's a really interesting direction for You Me At Six, and it's a song that is full of really interesting turns on their sound, and the energy of the EP. It definitely feels like a kind of outburst, and there is something wonderful about that. 
The Adrenaline EP is a mixed bag from You Me At Six. There are some real moments of excitement that pierce through, and it has all of the heavy guitar riffs and charged vocals that You Me At Six are known for. Yet, the songs do not seem to entirely fit together for some reason. They are experimenting with electronic leaning sounds and effects throughout the EP, which in some moments really land and in others just seem monotonous.
Rating: 6/10
Adrenaline is available now via You Me At Six