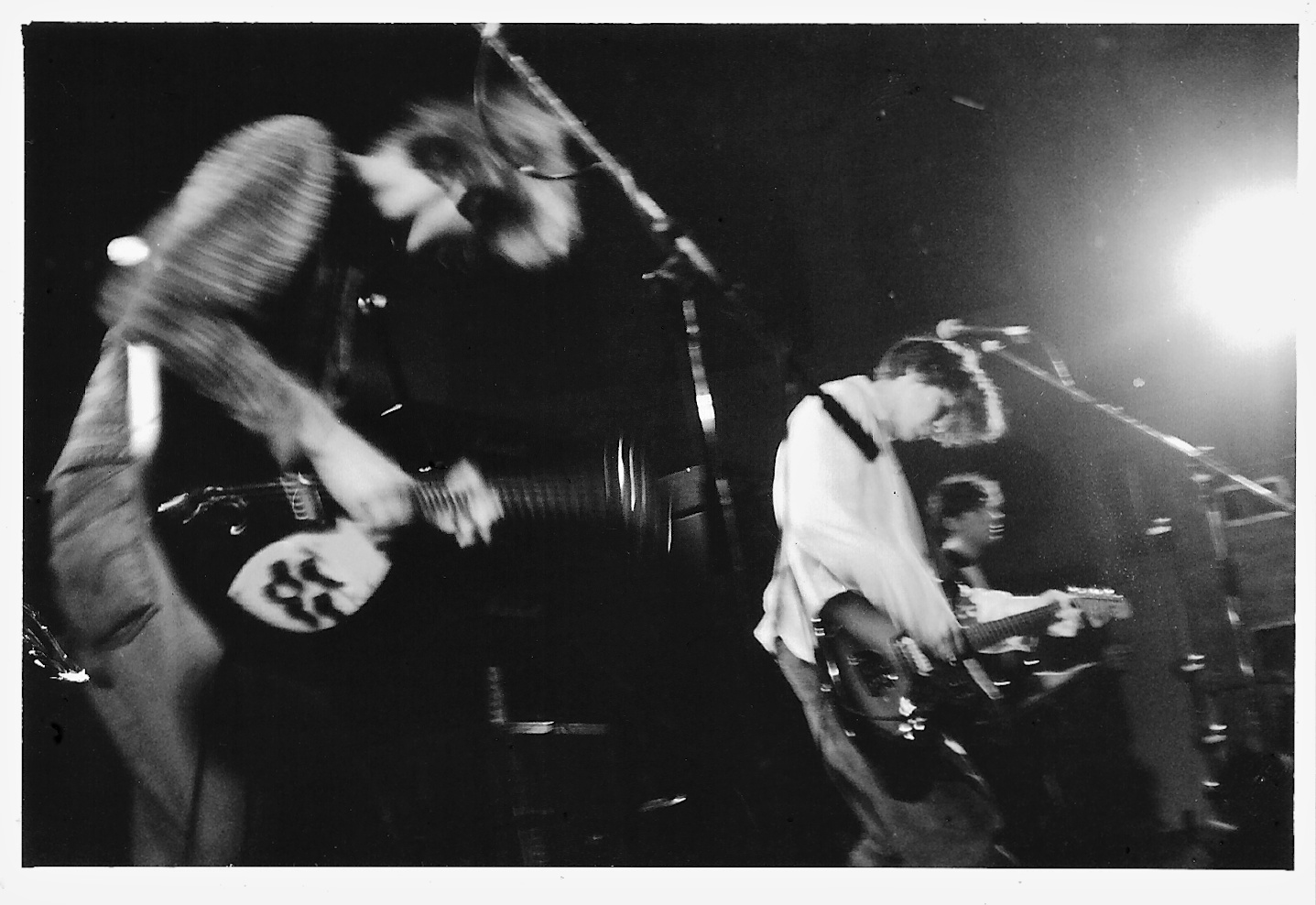 Music Critic Marianne Morgan revisits the debut album from Ride, Nowhere, and discusses its lasting influence on the shoegaze scene
Ride released their debut album Nowhere 30 years ago this October. Reviews upon its release were merely favourable. Although they were – and to some extent still are – often overlooked in discussions of the 90s shoegaze scene, to the favour of bands like Slowdive and My Bloody Valentine, Ride were making excellent music. The splendour of their work still stands, reflected in their enduring impression on music.
Ride are a four piece from Oxford, consisting of vocalists and guitarists Mark Gardener, Andy Bell, bassist Steve Queralt and drummer Loz Colbert, formed in 1988. Nowhere was released on the quintessentially 90s Creation Records with Ride becoming the label's poster boys for the two years that My Bloody Valentine were away in the studio recording their debut album. Ride scored Creation Records' first Top 75 and Top 40 hits with tracks from their first and second EPs. 
Nowhere is quite a sombre and dramatic album. 'In a Different Place,' 'Polar Bear,' 'Dreams Burn Down' and 'Paralysed' are four tracks that illustrate this rather well. However, it is light and springy throughout, the vocals dancing through the layers of instrumentation, beaming with a distinctive English charm. The album opens with 'Seagull' whose opening bars come thundering in with a jangly spring, morphing into an attention-grabbing intro that lasts a sustained one minute and 15 seconds – the perfect example of Ride's knack for making lengthy intros and outros sound interesting and engaging, not as if it drags past. 'Kaleidoscope' is fast in its pace, and one of the shorter length tracks on the album, glittering with a taste that is so delightfully of shoegaze at its prime.
The original release featured eight tracks, standing at about 40 minutes long. The album had no single releases in the UK. Bonus tracks and various re-issues of Nowhere saw the addition of seven other tracks, four of which are taken from the band's 1991 EP Fall – this is the version of the album that currently stands on Spotify. 
Bonus Tracks 'Taste,' 'Here And Now' and 'Nowhere' are a gripping trio of songs. 'Taste' is snappy and energetic and falls into the same realm as 'Kaleidoscope.' 'Here And Now' is on the heavier side of Ride's sound, full of dark existentialism paired with a weighty riff akin to the breathy push of a harmonica. 'Nowhere' a drizzly song with soft hazy vocals from Bell and an outro of the peaceful sound of the crashing waves and distant seagulls, probably in reference to the album artwork and the album's opener.
Scuzzy, sludgy guitars that draw more from Sonic Youth than the dizzying, trippy softness of a Cocteau Twins-inspired shoegaze feature throughout Nowhere. Ride's ability to incorporate and blend the two sounds demonstrates a mastery and understanding of what they were doing. As you move through each song, it is apparent they are all delicately crafted, taking you on a journey where every drum beat and guitar strum has a clear purpose and is thus felt through all of your body. 'Vapour Trail,' arguably Ride's most famous song, is absolutely no exception to this; a love song inspired by a note one of the band's flatmates left for their girlfriend, it is delivered with such a precise weight and tone. I cannot help but suggest it is a metaphor for how the song – the album, the band! – make so many feel: 'You are a vapour trail, in a deep blue sky.' Ride are indeed just that.
Things for Ride ended abruptly following a disappointing third album in 1994 and an even more disappointing fourth album in 1996, which saw the band announce their split before its release. Bell left and joined Oasis. Ride did however follow up their lustrous debut with a real gem of a sophomore album, Going Blank Again, which features the iconic firecracker of a lead single as its opener, the eight minute 'Leave Them All Behind' and strengthens the case for their lasting greatness and influence on music and the shoegaze scene.
Ride reformed in 2014, touring North America and Europe throughout 2015, most notably with American shoegaze band DIIV. In 2017 the band announced their first studio album in 21 years, Weather Diaries. In August 2019, the band released their sixth studio album, This is Not a Safe Place.
---
You Might Also Like
Redbrick Meets: Bombay Bicycle Club
Album Review: King Gizzard & the Lizard Wizard – K.G.
Album Review: Bad Bunny – EL ÚLTIMO TOUR DEL MUNDO
Lana Del Rey: How Not to Publicise an Album