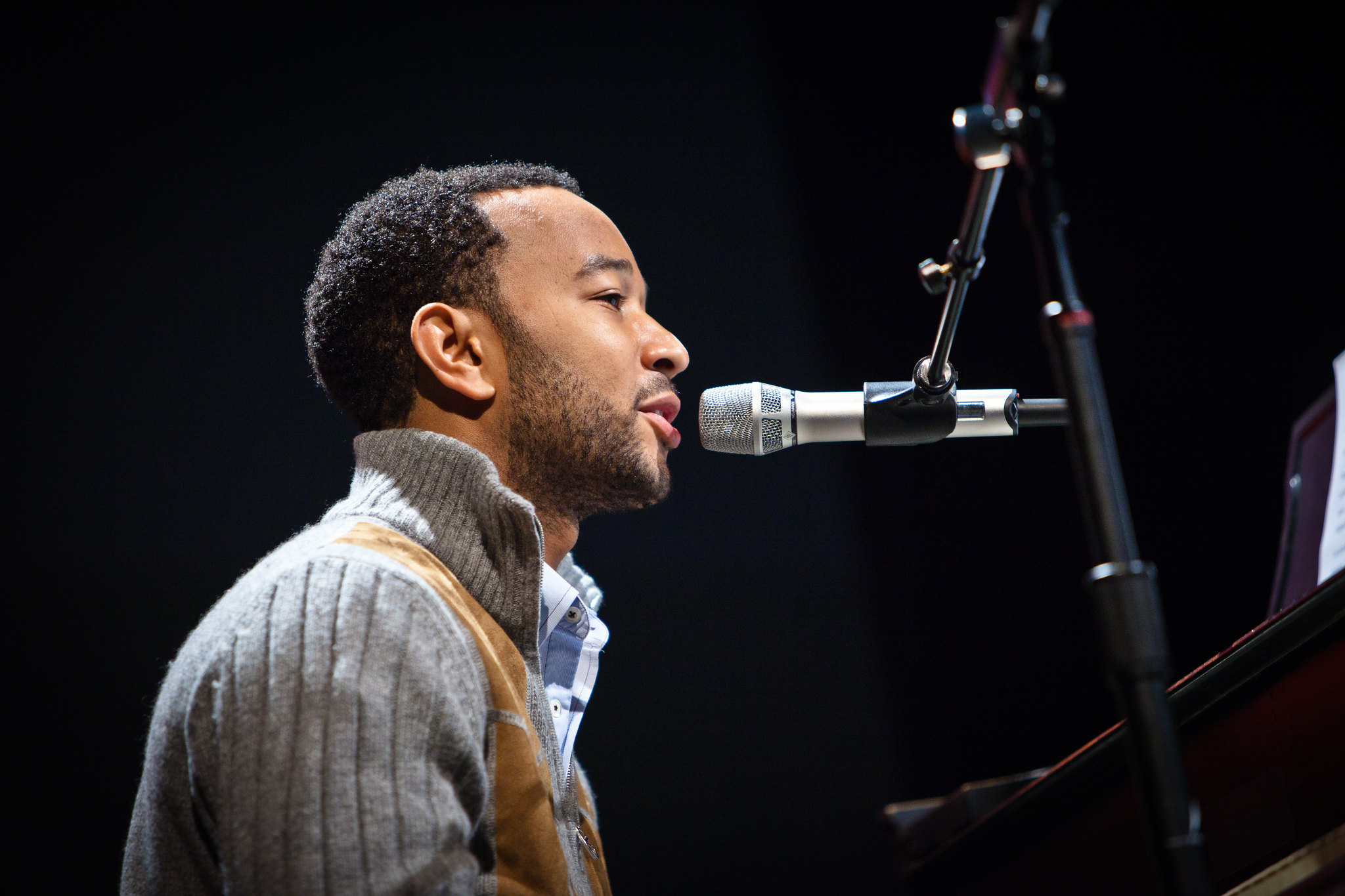 Deputy Editor Emily Calder delves deeper into John Legend's choice to revise a Christmas classic in light of the #MeToo movement
With Christmas just around the corner, we inevitably are hearing our festive favourites blaring on the radio, in shops and even on nights out. Yet one song that has come under a particularly frosty gaze this year is Frank Loesser's classic 'Baby It's Cold Outside,' released in 1944. If you have not heard the song, the lyrics essentially involve a man's attempt at persuading his female companion to stay over, supposedly due to the weather. The song jumps back and forth throughout reasoning why she should stay, and the classic has been covered and reinterpreted by countless artists, including Tom Jones, Dean Martin and Frank Sinatra.
John Legend, recent EGOT (Emmy, Grammy, Oscar and Tony) winner and People's 'Sexiest Man Alive 2019' has sparked debate over the song once again with his recent cover of it featuring Kelly Clarkson, in which controversial lyrics have been rewritten to be more in line with the #MeToo movement. In 2018 numerous radio stations in the US refused to air the song due to problematic lyrics, including the generic 'The answer is no' nature of the song, alongside 'Say, what's in this drink?' which many have read as a date-rape attempt.  
Legend has rewritten these questionable lyrics in his 2019 version, including alternative lyrics such as 'It's your body and your choice' and 'I'll call the car and tell him to hurry, / Your driver, his name is Murray.' I can see the benefits of a more inclusive and consensual rewrite, and completely understand why Legend has felt the need to rewrite this song. With the backlash that the song faced last year, combined with how well he is currently performing in his career, it is no wonder that the artist felt the need to reshape the song into a version that caters more to a society in which we promote equality and consent. 
Yet I can't help but think that perhaps John Legend is only, or maybe mostly, doing this to conform with an argument that has possibly taken things a little too far. Of course a song with lyrics as questionable as 'Baby, It's Cold Outside' would not, and should not, be written and released today; the criticism that Robin Thicke received for 'Blurred Lines' in 2014, which can possibly be attributed to the arguable downfall of his career since, is an example of a modern society that refuses to tolerate 'rapey' lyrics.
I do believe that it is important to consider that the Loesser classic was not, like Thicke's song, released in our current decade, but in 1944. The lyrics can, and perhaps should, be better understood when considered as a product of their time, and I feel that we might be better off interpreting this song in this light. Kelly Clarkson herself, who sings the 'female' part on Legend's remake, said on her talk show Tuesday that the original version of the song personally does not offend her 'We like the original. But we noticed that a lot of people didn't. So we're like 'Oh, let's just give them another option,' or whatever, and apparently, we killed Christmas!'
I would not go as far as to say that Legend and Clarkson have 'killed Christmas,' I entirely appreciate their attempts to keep peace during a festive time of year, and I can't help but think that perhaps in a society where Piers Morgan dubs our generation as 'snowflakes,' we may be better picking our battles elsewhere. Yes, I think that 'Baby, It's Cold Outside' and its original lyrics would not have a welcome or rightful place in our modern society if released nowadays, but I personally will not be attacking any artists for covering the song with its original lyrics. In a world where the #MeToo movement is extremely necessary, I do believe that we have bigger fish to fry than this Christmas classic.