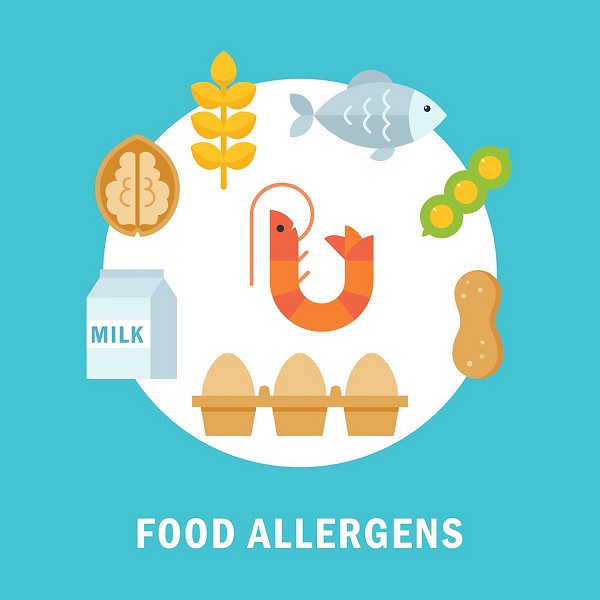 A new law has just been passed regarding food safety. Ella Kipling explains the circumstances surrounding this piece of legislation and discusses its importance
In 2016, teenager Natasha Ednan-Laperouse died from anaphylaxis after eating a baguette from Pret a Manger containing sesame, which she was allergic to. Five years later new food safety regulations, known as 'Natasha's Law', have gone into effect. They require full ingredient and allergen labelling on all food made on premises and pre-packed for direct sale.
On 17th July 2016 Natasha ate an artichoke, olive, and tapenade baguette from Pret A Manger in Heathrow Airport. During her flight, Natasha felt ill and suffered a cardiac arrest. Her father administered two EpiPen injections, but Natasha died the same day.
An inquest into Natasha's death revealed that the baguette contained sesame baked into the dough, but the ingredient was not listed on the packaging. Six allergic reaction cases took place in the year before Natasha died, the inquest heard. However, Pret had still not labelled the baguettes as containing sesame seeds. The inquest concluded that Pret's packaging was inadequate. 
Following Natasha's death, her parents set up the Natasha Allergy Research Foundation. Through this organisation they campaigned tirelessly for a change in food labelling laws. Mr Ednan-Laperouse told BBC Breakfast he and his wife set up a parliamentary petition online. The message they aimed to deliver was that young people should not be dying when 'all it takes is more joined-up thinking to better protect them.'
Natasha's Law is vital for ensuring that restaurants, cafes and hospitality businesses nationwide take food allergens seriously. In the same year as Natasha's death, 15 year-old Megan Lee passed away after having an allergic reaction to an Indian takeaway. Despite stating that she had a peanut allergy, Megan was sent a meal which was found to have the 'widespread presence' of peanut protein.
On declaring the restaurant owner and manager guilty of manslaughter in the 2018 trial, the judge stated that she hopes the 'tragic case' adds to the 'growing awareness in the food industry of what can happen if allergies are not taken seriously.'
As these two cases show us, food allergies can be fatal. So, while this law is a welcome piece of legislation, one can only wonder why this has not happened sooner. No one is asking for allergen and ingredient information because they are being picky or difficult. The people who are asking to see what is inside their meals are doing so to avoid a health crisis. The potentially life threatening consequences of inadequate allergen information should be a sufficient reason for companies to comply. But one also wonders how they can see the jail sentences for those responsible and not want to protect themselves.
Following the introduction of Natasha's Law, Redbrick spoke to Amber Coles, founder of The Social Coeliac blog. Amber suffers from Coeliac disease, a condition where your immune system attacks your own tissues when you eat gluten.
Amber explained that she has not personally had an issue with product labelling on pre-packaged food. For her, the biggest risk is cross-contamination. She told Redbrick that one restaurant she visited stored gluten free and standard rolls together. This resulted in her eating one which contained gluten, something which was only admitted following an investigation. Just one of the many times something like this has happened. 
Poor experiences usually lead to Amber avoiding eating out for a while as it affects her trust in other people preparing her food. In turn, this withdrawal from social events can have a huge impact on her mental health. Speaking about Natasha's Law, Amber stated: 'the new law coming into effect means that people like me will have access to clear and accurate allergen information and avoid any unnecessary health risks. I would love for the next step to be training for all hospitality and catering staff on the 14 main allergens, and for this to be an essential requirement of their role.'
---
More from Food&Drink:
World Food Day: Vegan Indian Curry